The Best 4 Baby Monitors to Buy in 2022 to Help Keep Babies Safe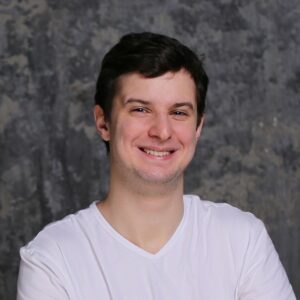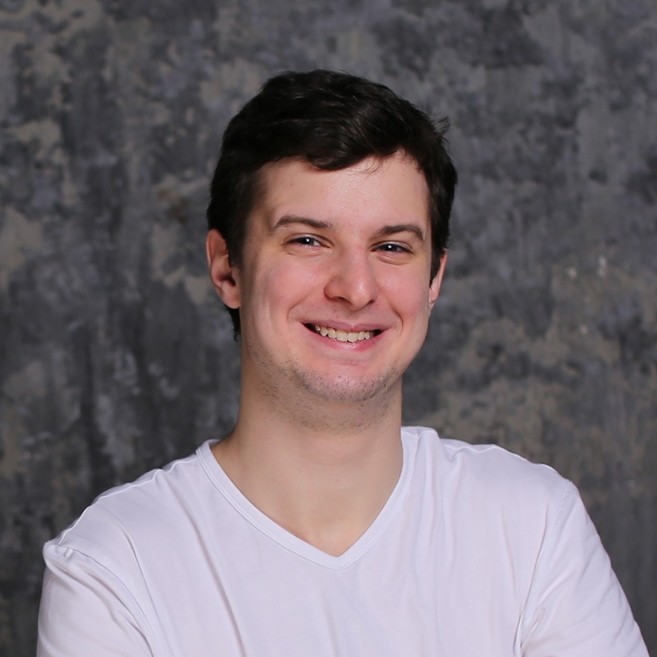 Nathan Gabriel
Updated: Dec 10th, 2023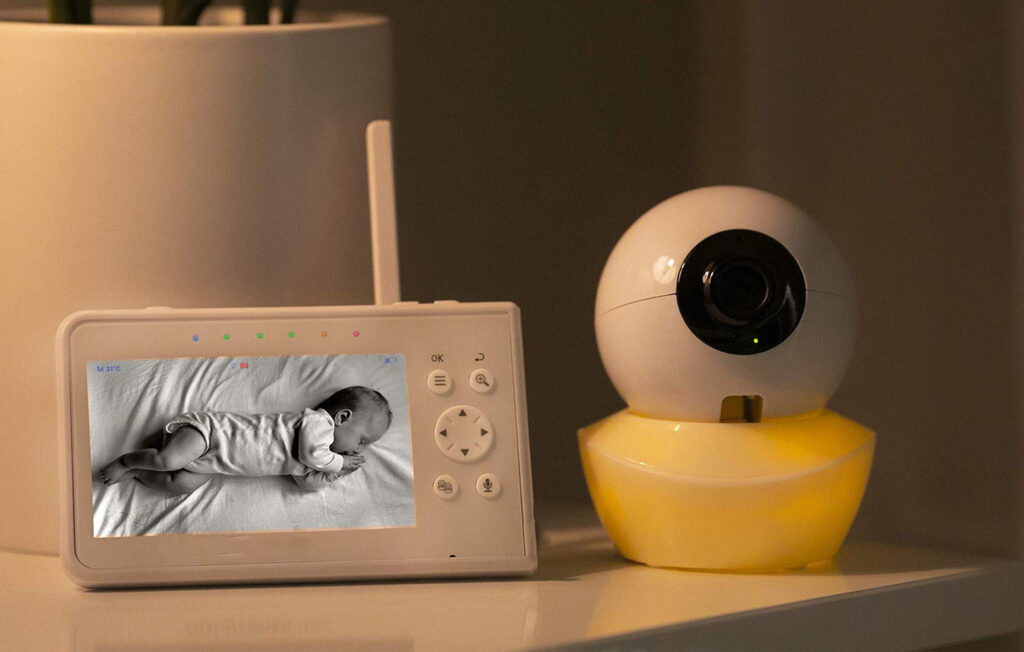 If you've ever wished to take a break from being a new parent, you understand how taxing it is  to always be on guard when it comes to your baby. Although being 100% there for your little tyke is highly recommended, parents also need a break. Good thing there are baby monitors that can serve as your eyes even when you're not around.
We understand the plight of parents who feel guilty everytime they leave their child alone in the room so they can do other essential tasks. Baby monitors are truly a mom or dad's best partner – it eliminates the guilt associated with walking out of the room to do something else.
If you're looking for the best baby monitors to be your partner in keeping your child safe, you have come to the right place. In this review, we're featuring three parent-approved, expert-recommended baby monitors.
What to Look for in a Baby Monitor
As parents ourselves, we know how important it is to keep our children safe. Accidents are unpredictable, but they're sure to happen when certain safety precautions aren't taken. But we believe we don't necessarily need to tail our kids 100% of the time just to ensure they're safe. Baby monitors can be our eyes even if we're in another room different from our baby.
To narrow down our choices for the best baby monitors, we asked the recommendations of doctors, nursery caretakers, and parents. Out of all our interviews, here are the top considerations when choosing a baby monitor.
Stable Connection
A constantly clear connection can give you a better view of how your baby is doing. Interrupted connections can prevent you from seeing if your baby is already in an unsafe situation. To combat this, opt for a monitor that goes beyond WiFi connections. 
Clear Display
When you are out of sight, it's critical to have an idea of what your baby is doing while you're outside the room. Occasionally checking on your baby can ensure no hazards are around them. This is why choosing a monitor with a clear display is so important.
Sound and Motion Sensors
Baby monitors are not only your eyes, but your ears as well. Opt for baby monitors that allow you to know what and how your baby is doing.
Microphones
Baby monitors allow you to talk to your baby even if you are in another room. This ensures your baby will still feel safe even without you around.
Out of all the baby monitors we reviewed, here are the top recommendations from our team.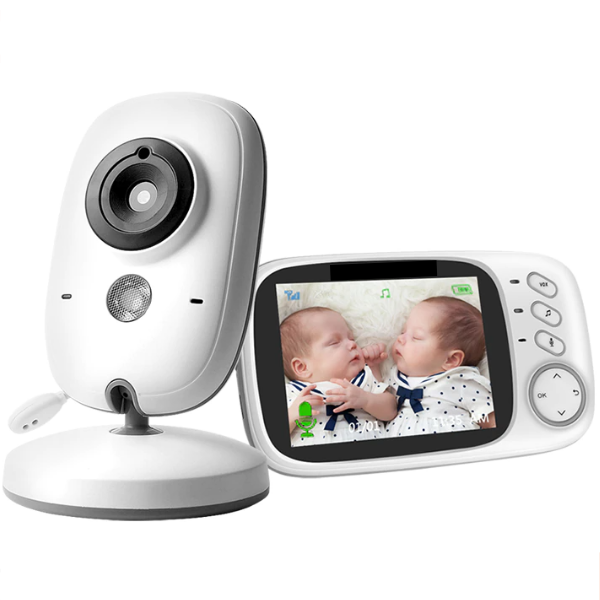 It is at night that we need to be aware of what our baby is doing. If you're not co-sleeping or if your baby has a separate room for sleeping, having a baby monitor with an impressive night vision feature would come in handy. Night vision is an excellent feature to add to your baby essentials, mainly for security purposes. It allows you to check your kiddos at night without needing a light.
And for this feature, there's only one brand we trust—GooglaClub. Here's why we named this device our Best Pick for Night-Vision Technology.
Why We Love GooglaClub
For nighttime monitoring, we recommend GooglaClub for its improved night vision feature. Even at night, you can see the tiniest details, thanks to the automatic, ultra-clear night vision lens that comes with the device.
Yes, the GooglaClub comes with an automatic adaptive lighting system that adjusts accordingly to the brightness of your nursery day in or day out. You don't have to manually change the settings to ensure you get the best, clear picture. The GooglaClub does it for you automatically.
We also love how portable GooglaClub is. You can bring it anywhere you deem necessary – to your bedroom, bathroom, kitchen, and in the dining area if you want to catch some bites while looking after the baby.
This device also comes with a reliable 2.4GHz wireless frequency which acts better than WiFi to ensure that your connection with your baby's safety camera will never be interrupted.
This is a great baby shower gift and treats for new parents!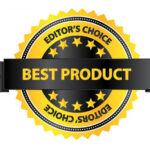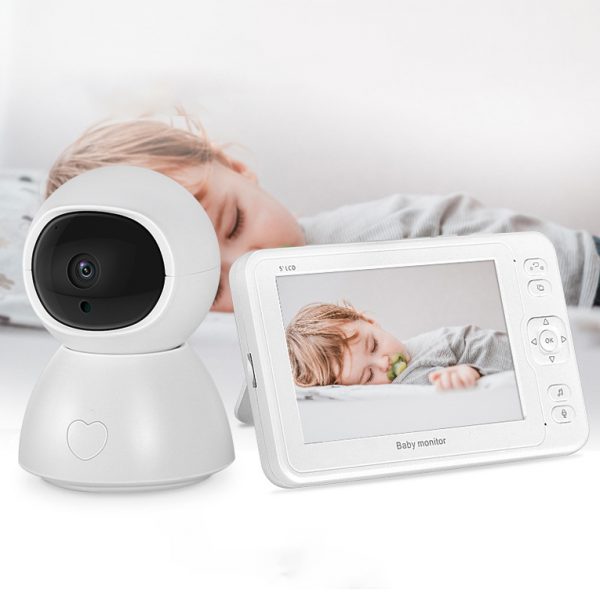 When it comes to a baby's security, all factors are essential, even your baby's breathing and movement. As we all know, SIDS or Sudden Infant Death Syndrome has become one of the biggest risks babies aged between 1 to 4 months face. Most clinicians suggest creating a safe sleeping environment to prevent SIDS, and baby monitors with motion sensors are a great addition to guarantee your baby's sleep safety.
As the name suggests, motion sensors check your baby's breathing while they are asleep. If the device detects no movement, it will sound an alarm to notify you so that you can tend to your baby right away. Most parents take advantage of this technology for peace of mind, and it will come in handy to prevent the risk of SIDS. And this very reason is why we love LullaView Baby Monitor. Its motion sensors are one of the best we've ever tried. Here's why.
Why We Love LullaView
LullaView guarantees full display to give you a complete view of your baby's room. It comes in a 5-inch screen with lenses that sport the latest technology that enables automatic view adjustment within a 360-degree scope. The LullaView also delivers a 90-degree, floor to ceiling view.
Apart from its impressive display, LullaView also comes with valuable features, most especially its motion sensors. The LullaView comes with the best motion sensors because it's built directly to the device's chipset hardware. That means it requires zero setups to work and automatically detects movement. Since the LullaView comes with a 360-degree scope, its motion sensors also cover the entire room.
Of course, the LullaView also comes with other features that focus on creating a safe sleeping environment for your baby. It comes with a microphone for communication with your baby and soothing lullabies, a recording feature, and a more stable wireless connection to ensure you're always connected to your baby, even if you're in another room.
For full display, better view, and motion sensor, the best product we recommend is the LullaView.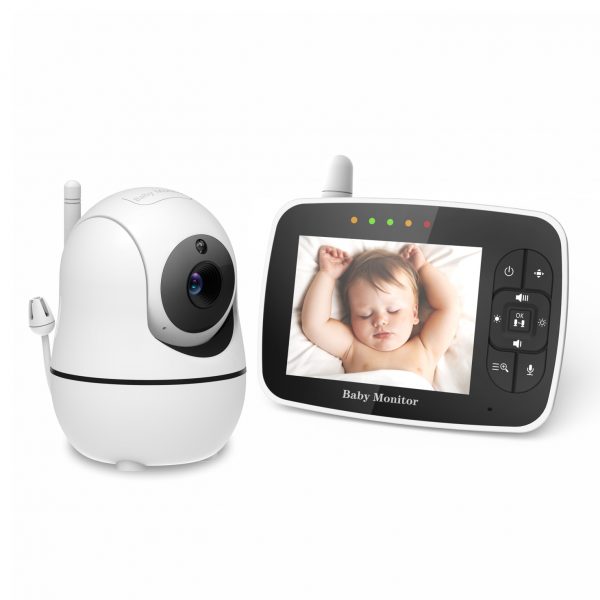 When it comes to baby monitors, coverage is everything. A good baby monitor with excellent coverage allows you to monitor the entire room and be aware of your baby's surroundings—which is beneficial if you leave your baby for a while to do other tasks. And when it comes to coverage, the BubSafety LCD Screen 360-degree Rotation Baby Monitor is our top pick.
Why We Love BubSafety
The BubSafety comes with a PTZ or Pan-Tilt-Zoom feature that enables that camera to swivel left and right, tilt up and down, and zoom in and out. This feature makes up an excellent coverage to ensure top-notch safety for your baby, even without you in the room. What's more impressive about this is that it's 100% remote-controlled so that you're always on top of your baby's security day in and day out.
Another thing is that the BubSafety comes with frequency hopping and digital encryption technology that helps secure the baby monitor's connection. With this, you won't have to worry about screens not working correctly or the cameras not covering your desired angle. BubSafety is all about your baby's safety regardless of the situation.
Other features of the BubSafety include a two-way microphone to help you and your baby communicate with each other, a temperature sensor, and an alert to ensure that your baby is comfortable. And an audio-only mode that will come in handy when you and your spouse are trying to sleep.
For uninterrupted connections, better coverage, and features that go the extra mile, we highly recommend BubSafety – the device that makes safety a top priority.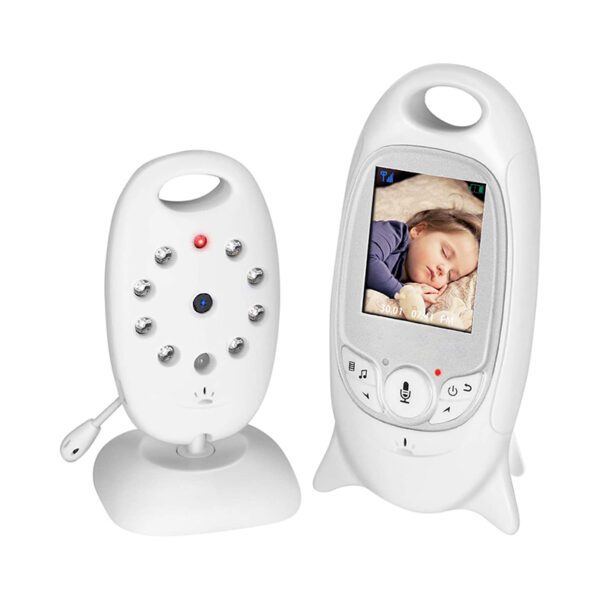 As a new parent, caring for your baby is a 24/7 business. Due to this reason, parents also need a 24/7 companion to "look" after the baby. The LovahSeif baby monitor comes with a night vision feature, a VOX feature for real-time movement monitoring, and a temperature sensor to help you check your baby's temperature now and then.
As you know, thermal care is essential to ensure your baby's body temperature is within the normal range to prevent issues. And having a baby monitor that records the temperature of the room and your baby cuts down the struggle of constantly checking your baby's temperature. The LovahSeif also reads the room's temperature to give you the peace of mind that your baby is safe and secured all the time.
The LovahSeif comes with built-in soothing lullabies to help you put the baby to sleep even from a distance is also possible. Also, this works perfectly to ensure your baby sleeps at ease at night to avoid those sleepless, crying nights—because if the baby sleeps well, you sleep well. Plus, it comes with a two-way talk tool that allows mom and dad to talk the baby to sleep even if the child is in a different room.
LovahSeif allows you to hit two birds with one stone – care for your baby and care for the tasks you need to finish. When mom and dad are happy and in control, parenting becomes a joyful experience.
When it comes to our children, safety should never be a second priority. We should not let moments go by where we don't monitor them – we never know what could happen next. If you're looking for a reliable device to help you keep your baby safe wherever you are, consider checking out our favorite recommendations above.
Each product has been personally tried, tested, and reviewed to ensure you get the best options in the market.