4 Best Baby Monitors to Buy to Help Keep Babies Safe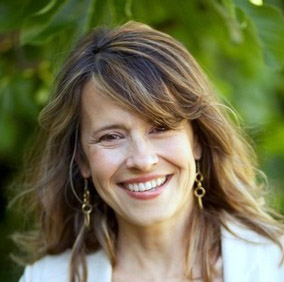 Kelly Brook, Contributor
Updated: July 26th, 2022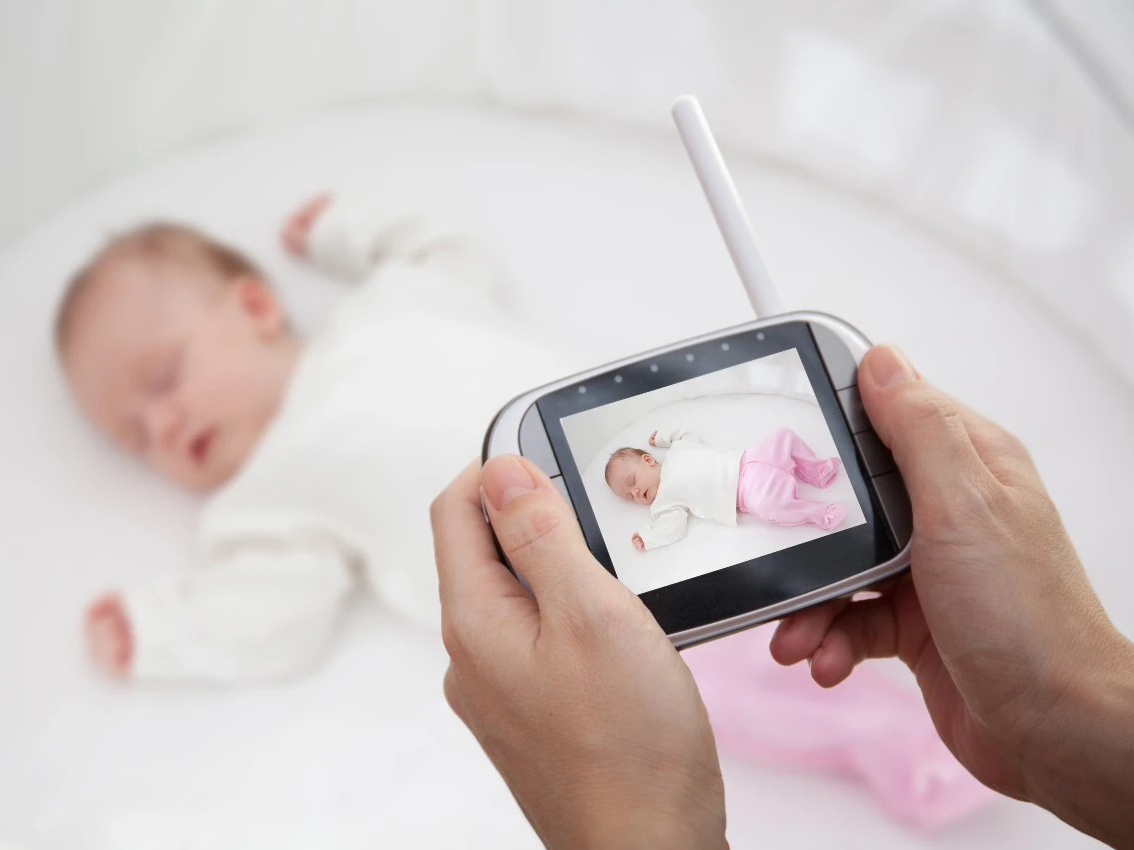 If you've ever wished to take a break from being a new parent, you understand how taxing it is  to always be on guard when it comes to your baby. Although being 100% there for your little tyke is highly recommended, parents also need a break. Good thing there are baby monitors that can serve as your eyes even when you're not around. 
We understand the plight of parents who feel guilty everytime they leave their child alone in the room so they can do other essential tasks. Baby monitors are truly a mom or dad's best partner – it eliminates the guilt associated with walking out of the room to do something else. 
If you're looking for the best baby monitors to be your partner in keeping your child safe, you have come to the right place. In this review, we're featuring three parent-approved, expert-recommended baby monitors. 
What to Look for in a Baby Monitor
As parents ourselves, we know how important it is to keep our children safe. Accidents are unpredictable, but they're sure to happen when certain safety precautions aren't taken. But we believe we don't necessarily need to tail our kids 100% of the time just to ensure they're safe. Baby monitors can be our eyes even if we're in another room different from our baby. 
To narrow down our choices for the best baby monitors, we asked the recommendations of doctors, nursery caretakers, and parents. Out of all our interviews, here are the top considerations when choosing a baby monitor. 
Stable Connection
A constantly clear connection can give you a better view of how your baby is doing. Interrupted connections can prevent you from seeing if your baby is already in an unsafe situation. To combat this, opt for a monitor that goes beyond WiFi connections. 
Clear Display
When you are out of sight, it's critical to have an idea of what your baby is doing while you're outside the room. Occasionally checking on your baby can ensure no hazards are around them. This is why choosing a monitor with a clear display is so important. 
Sound and Motion Sensors
Baby monitors are not only your eyes, but your ears as well. Opt for baby monitors that allow you to know what and how your baby is doing. 
Microphones
Baby monitors allow you to talk to your baby even if you are in another room. This ensures your baby will still feel safe even without you around. 
Out of all the baby monitors we reviewed, here are the top recommendations from our team.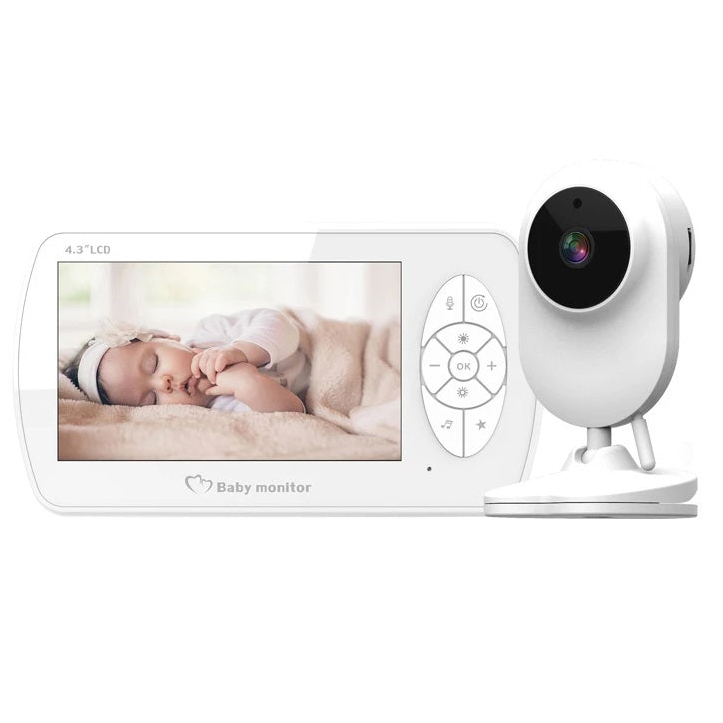 Majority of the parents we interviewed shared that if they're going to buy a baby monitor, they will go for one that gives real-time, uninterrupted updates about their baby. 
Among all the baby monitors that we reviewed, we discovered that the device that offers seamless, impressive connection is the CuddleViu. 
You won't be needing any WiFi just to get seamless connection. The CuddleViu comes with a built in strong signal connection that helps support real-time, less-choppy feeds of your baby even if you're 350 meters away. 
Apart from its impressive connection, the CuddleViu also comes with a great camera that works for both day and night. During the day, the 1080P video works well so you won't risk missing any important details. 
During the night, the night vision feature of the CuddleViu gives you a clear, detailed feed of how baby's doing in the dark. The night vision automatically works when the room starts to get dark. 
Should the baby need to hear your voice, the CuddleViu's high-quality microphone will help you soothe them by speaking to them through the speaker in their room. If your baby calms down, you can try the built-in lullabies to bring them to sleep. 
Parents we interviewed expressed their concerns that they will not immediately hear their baby's cry for help. We're happy to discover that the CuddleViu also comes with a sound alarm that will notify you when baby needs help. 
The CuddleView also includes a temperature detection feature so you can make sure that baby always feels comfortable in the room. 
Our review team agreed that CuddleViu is indeed a must have for parents!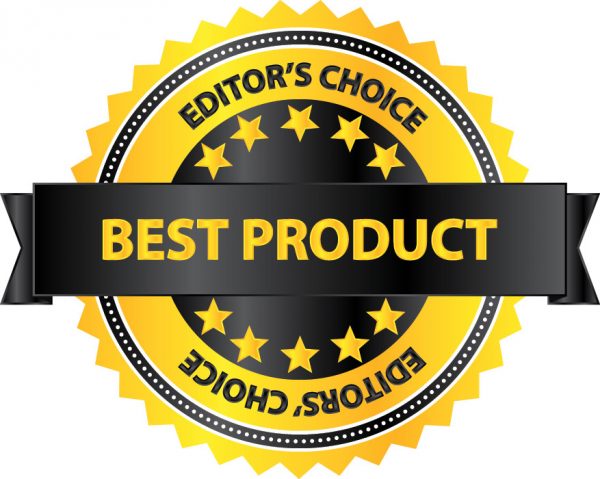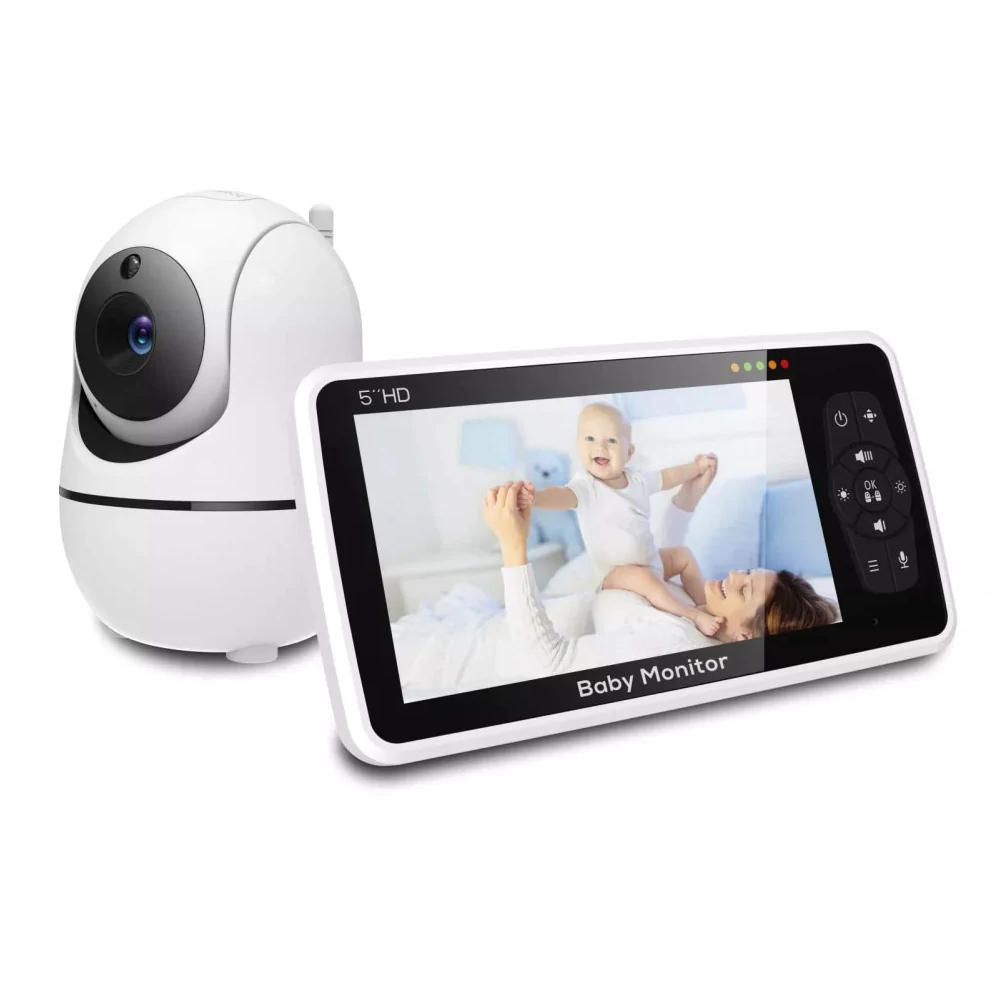 We fell in love with the SensoCub because it's one of the best baby monitors that deliver full functions! 
First of all, the SensoCub supports an amazing 355-degree panoramic view, and a 150-degree vertical view. These features allow you to see the big, full picture of your baby's room, and the state of your view without missing any view. 
Unlike other baby monitors, the SensoCub enables you to see more area. 
Another star feature of the SensoCub is its high-definition, 720 P camera which gives you clear, crisp images of your baby and their room. Thanks to the strong connection feature of the SensoCub, you won't have to worry about getting choppy, jumpy videos, but ultra-clear videos in real time. 
Apart from the two-way intercom that you can use to communicate with your baby, you can also tap onto the built-in lullabies to soothe your little one or help them sleep. 
The SensoCub can work effectively up to 300 meters! 
This baby monitor also comes with a temperature sensor that determines if your baby is comfortable in the room. 
Among all the baby monitors we reviewed, the SensoCub is the one with the longest lasting battery – a total of 22 hours!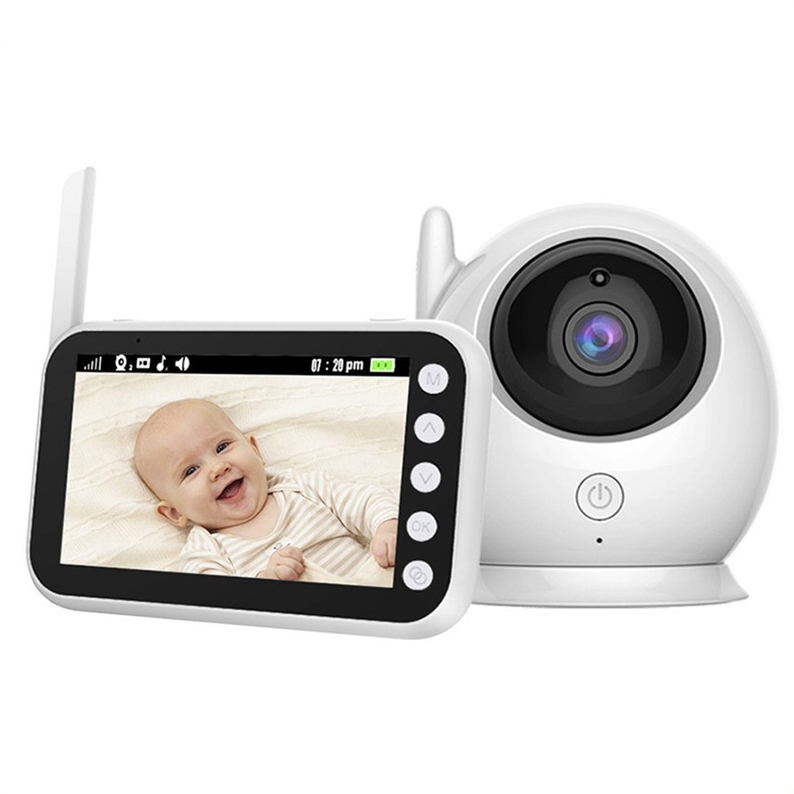 If finding a baby monitor with ultra clear camera is on your list, our top recommendation is the PoohbieWix! 
The PoohbieWix comes with a camera with a 1080 P quality. You will get super clear, unpixelated videos of what your baby is doing in real-time. 
The baby monitor also comes with a 4.3-inch screen that enables you to see the images clearer.
You will love the sound detection feature as it delivers an impressive way of letting you know if you're baby needs you just by basing on the sound that your baby makes. 
The baby monitor also comes with a two-way intercom with crystal clear audio and voice output so you can talk to your baby even if you're not in the same room as they are. 
The PoohBie comes with 8 soothing lullabies that are expertly-designed to calm your baby and encourage them to relax and sleep. 
The device also has a night vision feature which automatically turns on once it detects that lighting grows dim.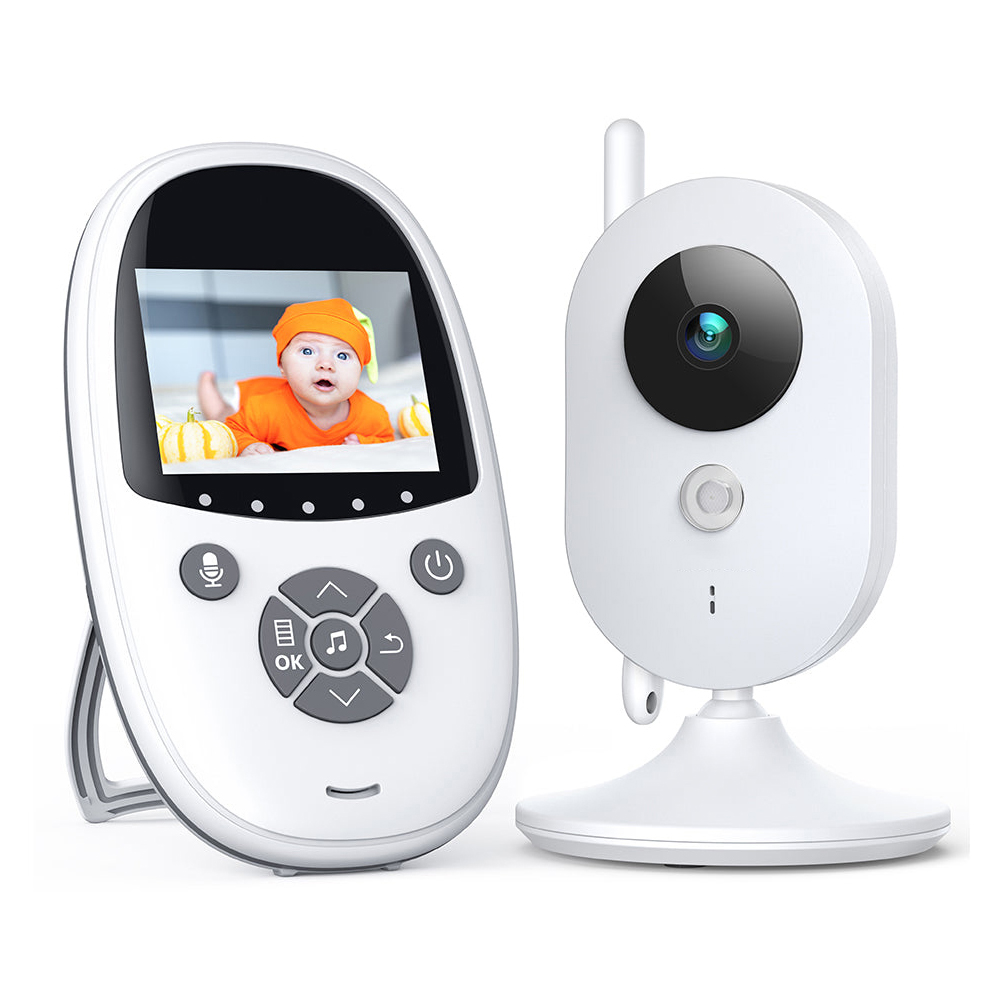 If you're looking for a portable baby monitor that you can conveniently bring anywhere, we recommend the AmmyBaby! 
The AmmyBaby has a 2.4 inch screen that shows enough details to know if your baby's at risk. 
What we love about the AmmyBaby is that it's the only baby monitor that can still ensure seamless connectivity for up too 100 meters! Because it's wireless, you can use it just about everywhere. 
The AmmyBaby comes with night vision feature that enables clear capture of baby's sleeping state. One can easily feel secured at night because the uninterrupted video feed that is clear even in the dark can bring peace of mind. The night vision feature automatically turns on once darkness sets in. 
The device utilizes 2.4 GHz FHSS wireless transmission technology that delivers seamless and the advanced high-sensitive microphone and speaker for clear two-way audio talk. 
If you need to soothe your baby with music, you can conveniently do so using the built-in lullabies of AmmyBaby. 
The AmmyBaby also includes a thermometer that senses the temperature in the room to help you know if your baby is uncomfortable. 
When it comes to our children, safety should never be a second priority. We should not let moments go by where we don't monitor them – we never know what could happen next. If you're looking for a reliable device to help you keep your baby safe wherever you are, consider checking out our favorite recommendations above. 
Each product has been personally tried, tested, and reviewed to ensure you get the best options in the market.