Top 3 Best Backdrop Stand to Make Studio or Location Shoots a Money Shot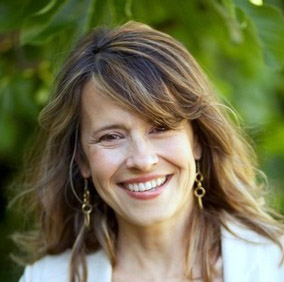 Kelly Brook, Contributor
Updated: Feb 6th, 2022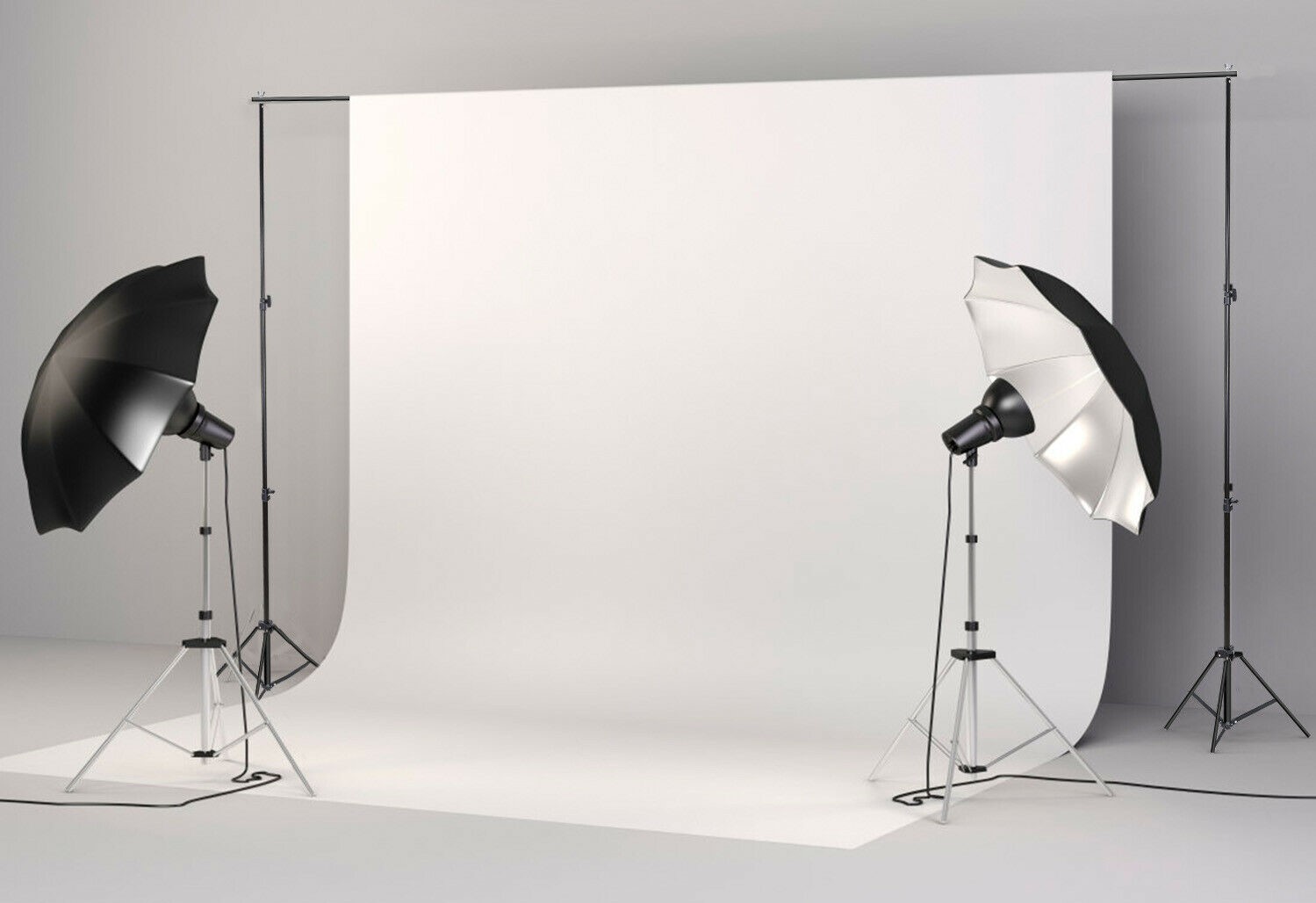 A backdrop can help you set the right stage, add context, and even magnify your photo's subject. So if you're still using gaff tapes to hang your background to the wall — you might want to start investing in a high-quality backdrop stand.
Backdrop stands come in various materials, sizes, and price points. But, in picking one for yourself — whether to shoot pro portraits against a beautiful canvas or on-location shoots or events — you want something sturdy, stable, and adjustable so that you don't have to worry about your background falling unexpectedly.
So to help you find the best backdrop stand that fits your needs. We'll be sharing with you our Top 3 Favorites for Best Backdrop Stands for 2022. We've tested them on many shoots, and we guarantee they'll work to your advantage.
So read along.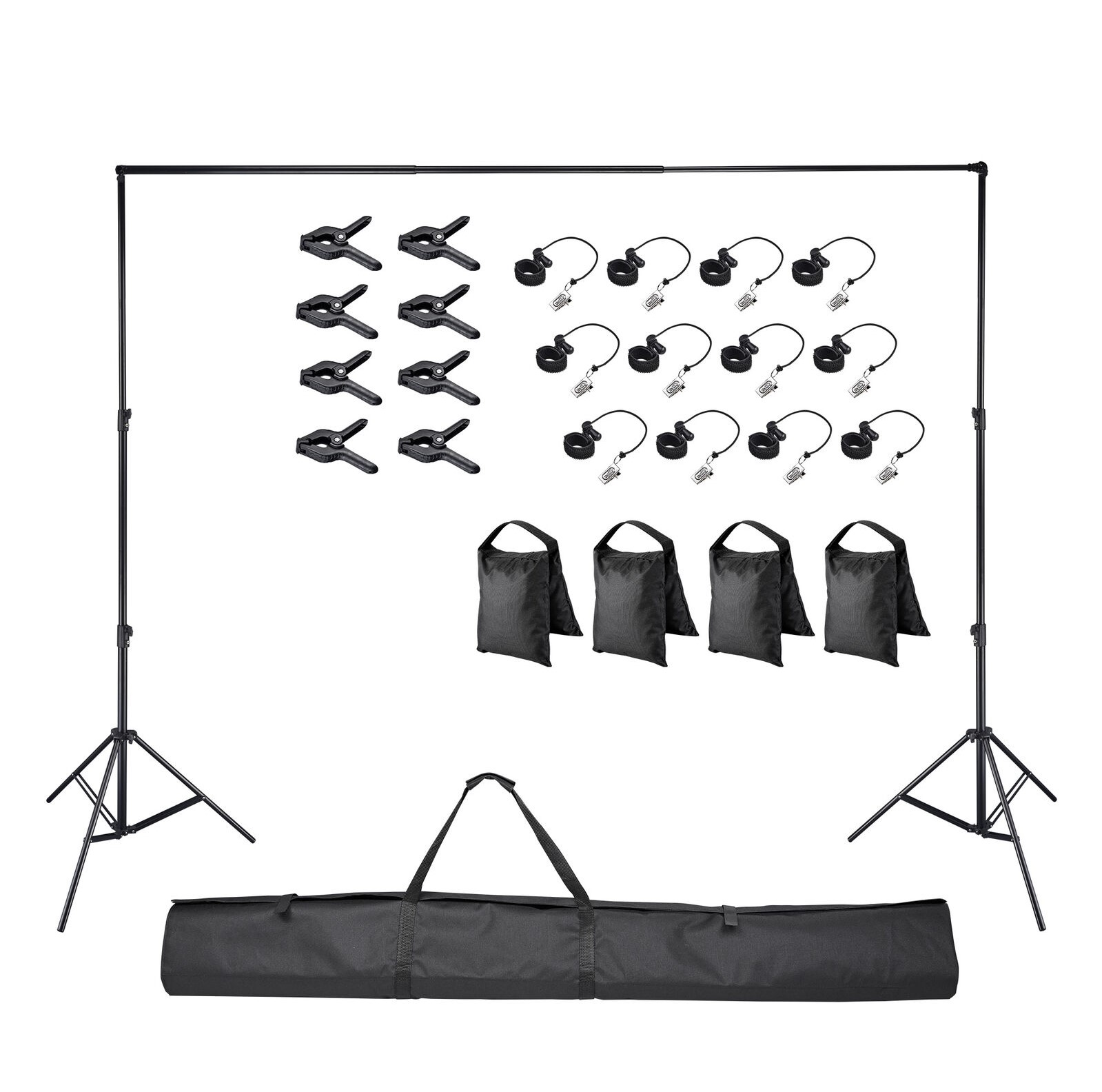 For a backdrop stand that can fit all your themes and designs, durability and adjustability are essential. And no better backdrop stand does the job better than the MithShoot. This one is constructed using aluminum, which is far more superior to those lighter-weight models you see on the market today. Its tripod and crossbar support a max capacity of 40 lbs and 3.3 lbs, respectively. And as per our test, it effectively carries canvas, muslin, paper backdrops, and even sandbags with no issues. Plus, it's not wobbly or flimsy, which assures you that it'll stay put throughout your shoot or event.
What's more impressive about the MithShoot is its adjustable crossbar and tripods. It comes with a telescopic design that enables you to easily adjust the height (by extending or retracting) to fit the backdrop you want to achieve. And it's much more straightforward than individually connected crossbars since all you need to do is twist the crossbar to adjust.
Of course, the MithShoot is also one the most convenient backdrop stand we've used for on-location shoots. Since the tripod and the crossbar can be retracted to a much smaller size, everything conveniently fits into the included carrying bag. And although the MithShoot is made of heavy-duty materials, it feels light and easy to carry. Indeed, the best deal for all-level photographers!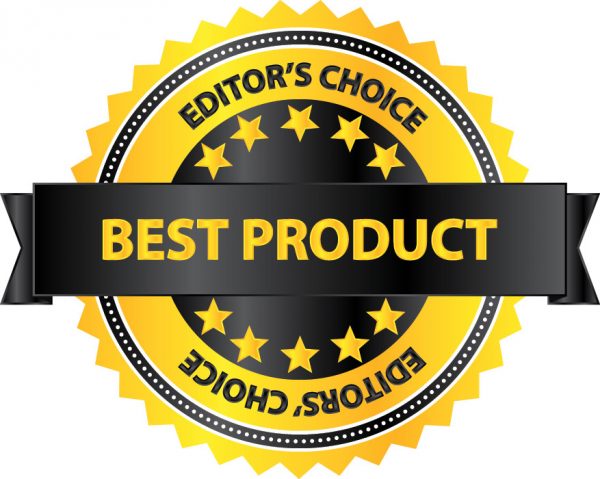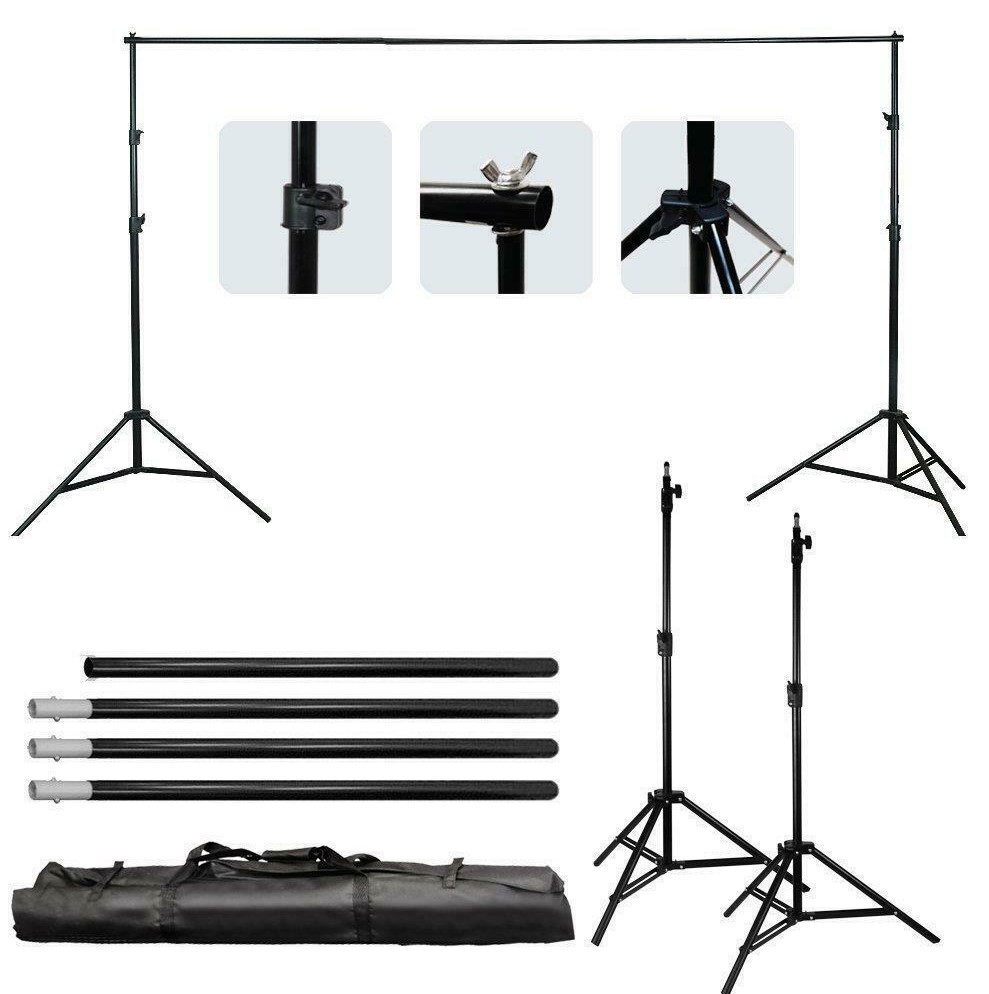 Here's another stand that will indeed support your backdrop regardless of whether it's a portrait shot, a wide shot, or a photo booth for events. The PRO-tography is a professionally designed backdrop stand that centers on durability and ease. This one uses easy-connect, easy-detach crossbars with spring points to help you create the perfect height for your backdrop. Yes, all 4 crossbars can reach up to 10 ft wide, 3 for 7.5 ft, and 2 for 5 ft. Although the adjustment is not as liberating as the MithShoot, this stand captures the necessary spacing you need to achieve the perfect backdrop.
The PRO-tography stands out among other backdrop stands on the market because of its well-built construction. You can see quality right off the bat, from the stand down to the crossbars. The stand even uses a telescopic design that can be extended up to 2 meters with a high-quality, secure knob to prevent sliding back. And no matter how much your subject moves, this backdrop stand will stay put and will make sure to carry all your props with ease. Once done, you can easily pitch down the stand and place it in the included multi-compartment carrying bag. Indeed, a great value!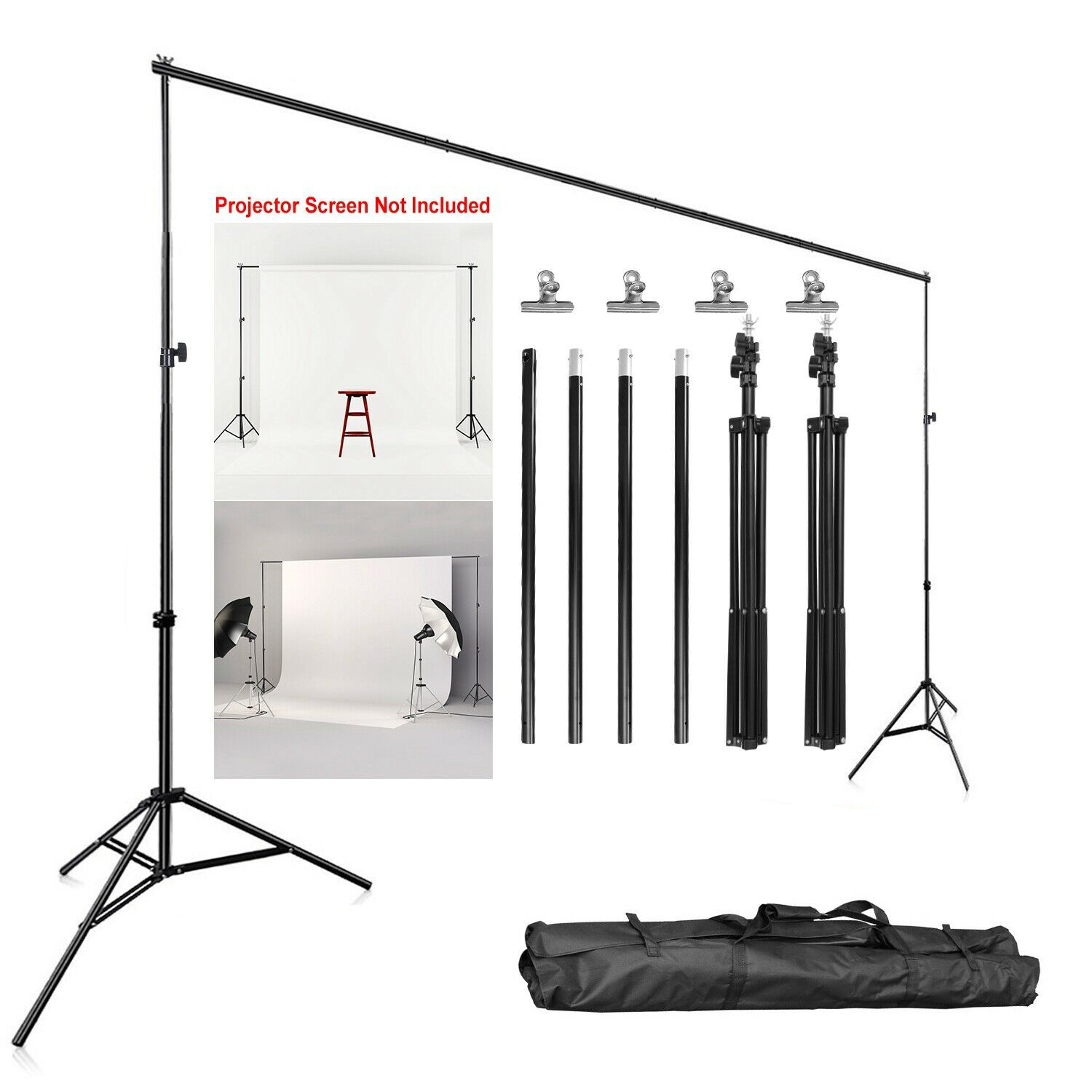 Personally, if we haven't found the MithShoot, this RECMAN-SHOOTS Backdrop Stand could easily take the no. 1 spot on this list. That's because everything you're looking for in a backdrop stand is available here. First, its durability is unlike no other. Its stand and crossbars are made of heavy-duty aluminum alloys and iron materials that could really handle even the most extravagant designs.
Next, its well-built structure gives you up to 6.6 lbs load capacity, so no matter how much cloth or muslin you use, it can withstand the weight. Next, the stand is secured with heavy-duty knobs and screws, which really tells you how stable and sturdy this stand is. And once put together, the RECMAN-SHOOTS scream quality right away.
Of course, the length and width of the backdrop are sufficient to handle your elaborate designs. It supports up to 10 ft backdrop width and up to 3 meters in height, which is impressive. Plus, it's adjustable to match the dimensions of your desired backdrop. And as a bonus, the RECMAN-SHOOTS comes with a carrying bag with 3 separate compartments so that you can easily store all pieces and carry them to all your on-location shoots with ease.
A good quality backdrop stand can help you put all your inspiration into reality. The ability to handle all your props and designs with minimal effort is a joy to anyone who wishes to level up their photography — whether it's a studio or on-location shoots. That said, in choosing a backdrop stand that fits your needs, here are a few considerations before buying:
Size Matters
You want your backdrop stand to handle all the visual pegs you wish to achieve. But of course, you also want to make sure that it's not too wide to minimize your carry load when shooting on location, venues, etc. A good size of 10 ft is enough to create the perfect backdrop for all your shoots. Just make sure it comes with an adjustable function so that it's easy to change dimensions at any time.
Durability is Key
Of course, it's understandable that you want a backdrop stand that's stable, sturdy, and not flimsy. Your stand should be able to withstand the weight of the materials you're using for the backdrop and stay put no matter how much your subject moves. Backdrop stands made of aluminum alloy are a far better option than lighter-weight models. With this, you're assured that your stand will last for more shoots to come.
Conclusion
These 3 backdrop stands passed all our criteria for testing. They deliver the best support and ensure it'll perform to your advantage. We never had any issue for the many days we've used these stands on some of our photoshoots and live streaming. We're confident that they will deliver the service promise you expect from a backdrop stand. So give them a try and take advantage of the special offers on our site. They're worth every dollar you spend.