The Top 4 Best Bluetooth Transmitters in 2022 to Upgrade Your Devices!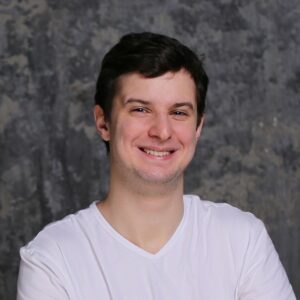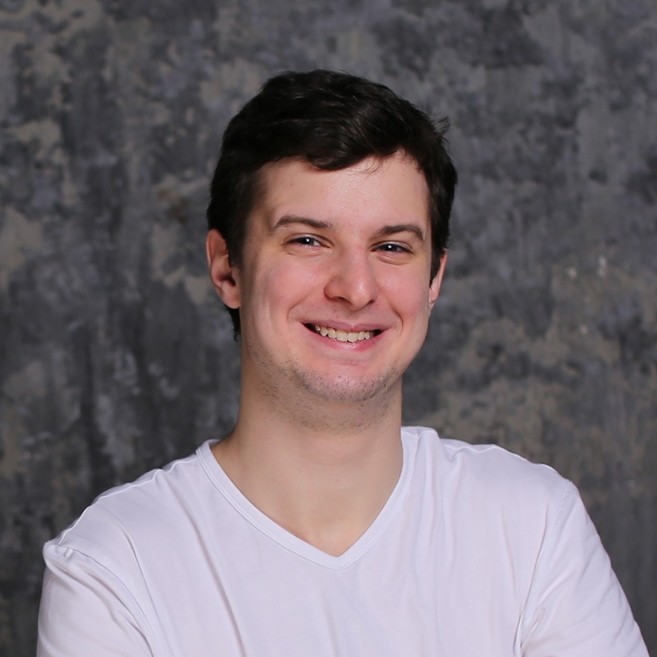 Nathan Gabriel, Contributor
Updated: Mar 8th, 2022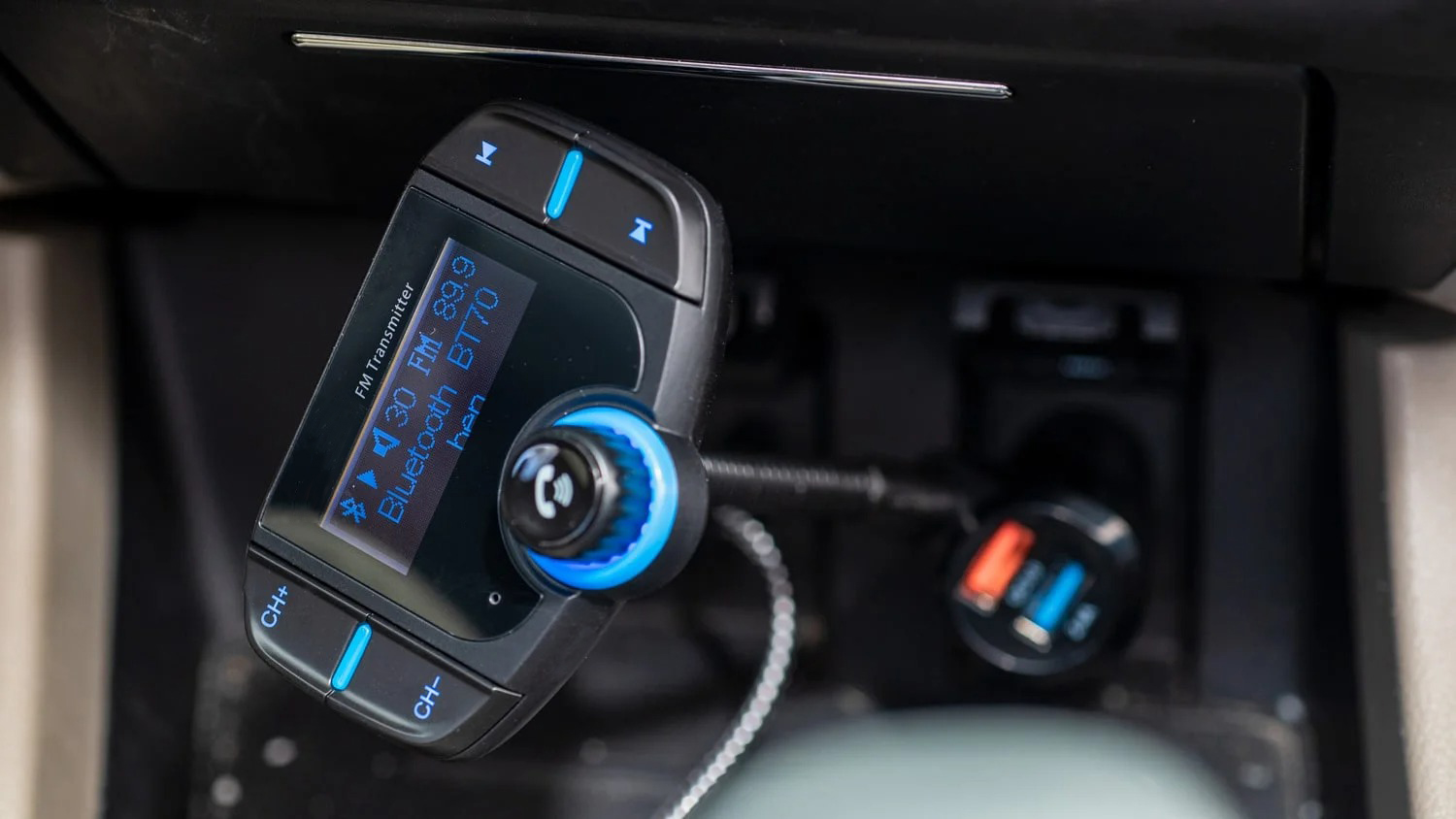 Wireless audio devices are great until you run across an audio source with zero Bluetooth capability, including an old tv, or an in-flight device. Bluetooth music sources are also unique, but your old car model won't have any of these. 
Enter Bluetooth transmitters – the products that close the gap between a Bluetooth-capable source and non-Bluetooth devices. 
With all the Bluetooth transmitters sold in the market, it's hard to decide on the best item to buy for on-the-go Bluetooth needs. 
In this review, we do the heavy lifting for you. We reviewed the top twenty most popular Bluetooth transmitters in the market and asked out team of tech geeks to review them for us. 
Read on to learn more! 
How We Decided
During our two-week review, our tech team specifically looked for the following qualities: 
Low-latency
We looked for Bluetooth transmitters that promote seamless connections – no lagging sounds, no delayed sound output. 
Easy and Logical Controls
We also looked for picks with easy-to-use buttons and simple operations that don't give users a hard time. 
Multiple Device Pairings
We wanted an elevated feature that will allow users to pair not just one but up to three devices! 
Out of all the products we reviewed, these Bluetooth transmitters stood out from the rest!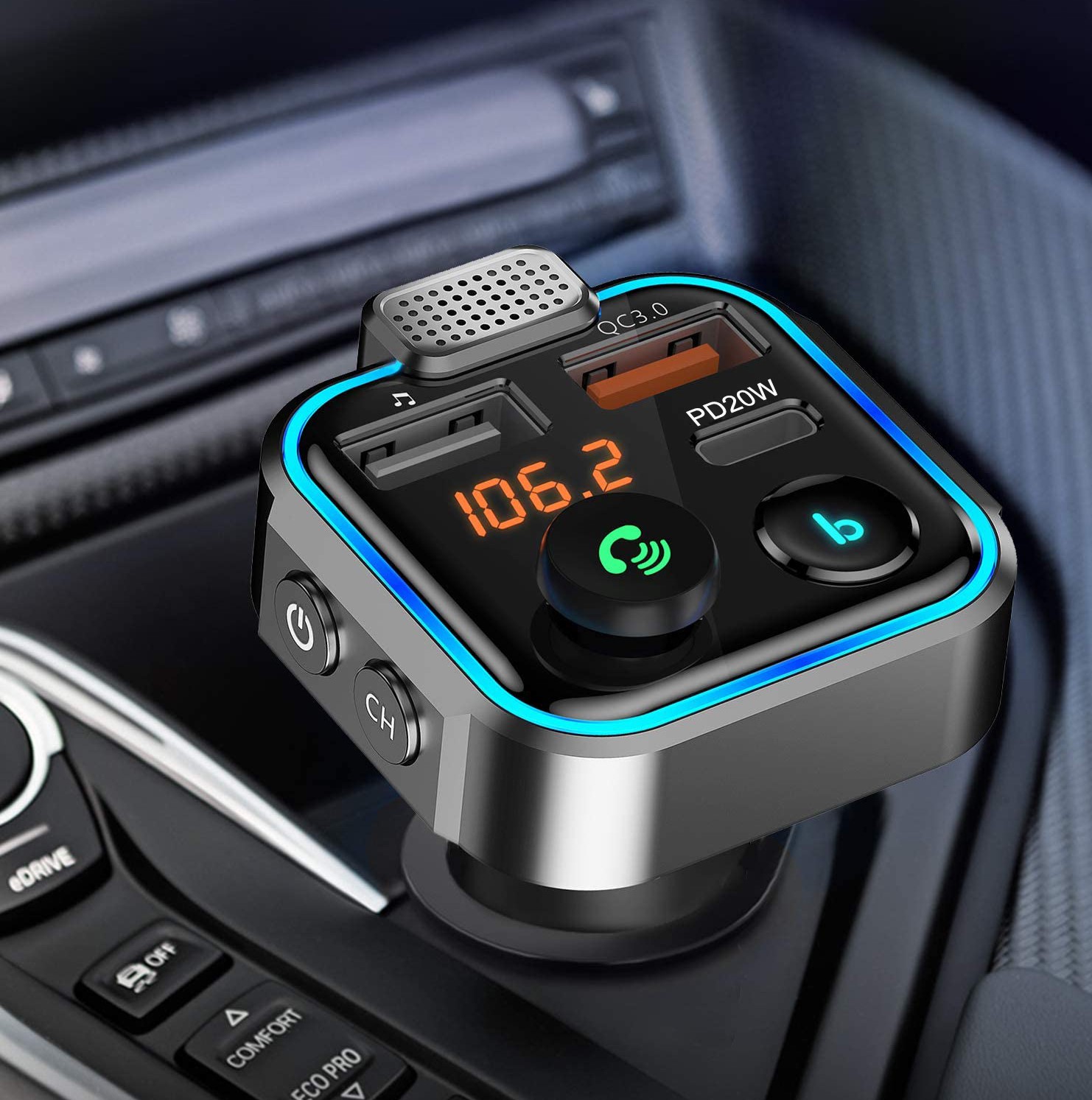 If you're looking for a Bluetooth transmitter especially for your car that doesn't have a Bluetooth feature, we recommend the TranfoxBlue. 
TransfoxBlue comes with the latest version of Bluetooth – Bluetooth 5.0 – which delivers low latency. We definitely enjoyed how smooth and seamless the connection and the audio output. 
One of the standout features of the TranfoxBlue is its ability to connect with any device immediately – it only takes two seconds to connect. 
Connectivity remains stellar within the range of 15 meters!
If you value versatility, you will love the TranfoxBlue's feature which promotes voice prompt activation. We tried it with an old car model and we were impressed that we were able to enable Siri and Google Assistant features! Taking calls and making commands while you drive is 100% possible with this. 
The TranfoxBlue comes with an ultra-clear microphone, too.
The TranfoxBlue comes with a USB design — installing it to your car is super easy. 
We love the multipurpose build of the TranfoxBlue. This Bluetooth transmitter can also be used as a charger for your mobile devices.
The Bluetooth transmitter also increases the FM radio feature of your older car models. You can pick up signals more efficiently.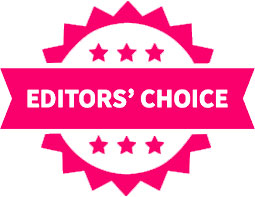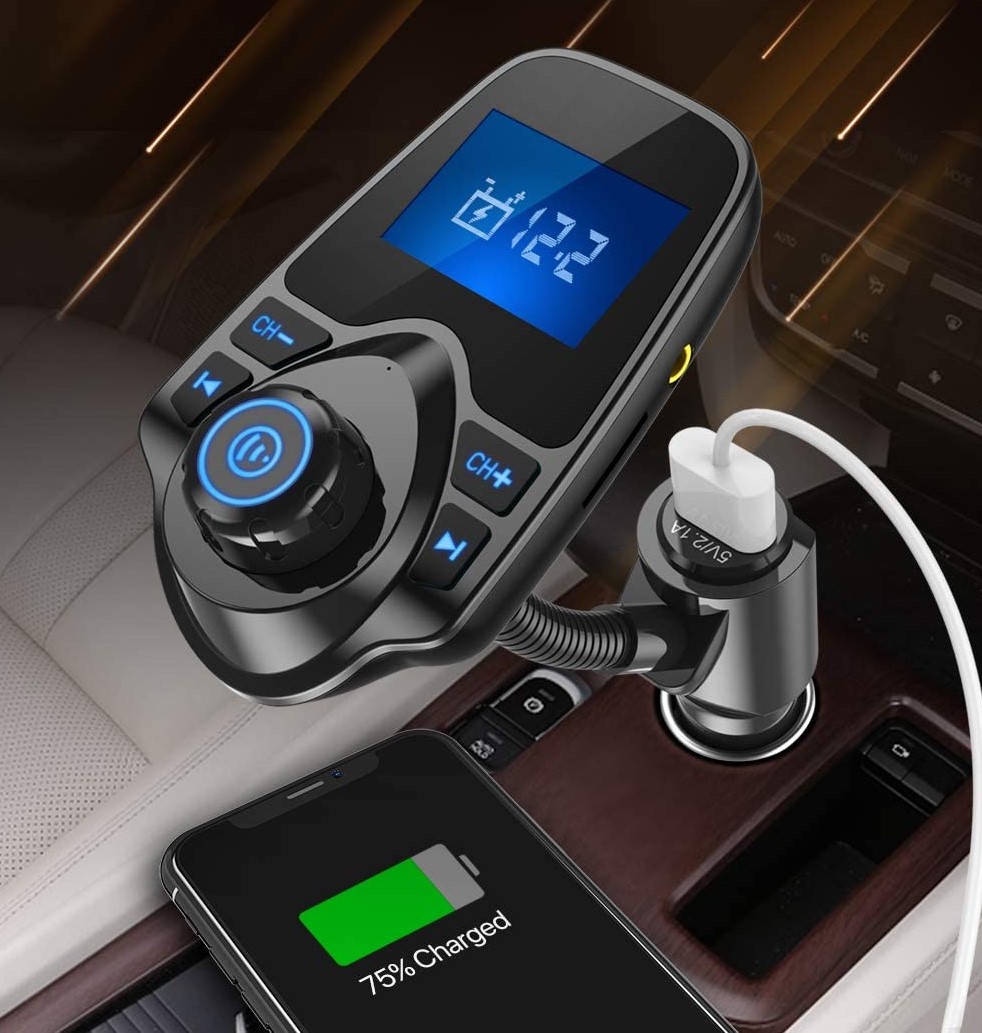 If you're looking for an FM transmitter with superior sound quality, fast and uninterrupted connectivity, we recommend the TranZehmz. 
Out of all the FM transmitters in the market, we can definitely say that the TranZehmz is one of the most efficient options that deliver superb FM quality. 
The range of the TranZemhz can reach up to 10 meters. 
The TranZemhz comes with the latest 5.0 Bluetooth technology for seamless connectivity and virtually no lagging sounds. 
The device also includes a full voice control feature that allows you to take calls and make voice commands. 
We love their noise cancellation and suppression feature which comes in handy when you want the most transparent audio quality. 
If you're going to switch from Bluetooth to USB mode so you can access stored music files, you can definitely do so. 
The LCD display of the TranZemhz makes it easy to operate as it allows you to get info instantly connected to your device, and notifications. 
This wireless Bluetooth transmitter is compatible with almost all devices.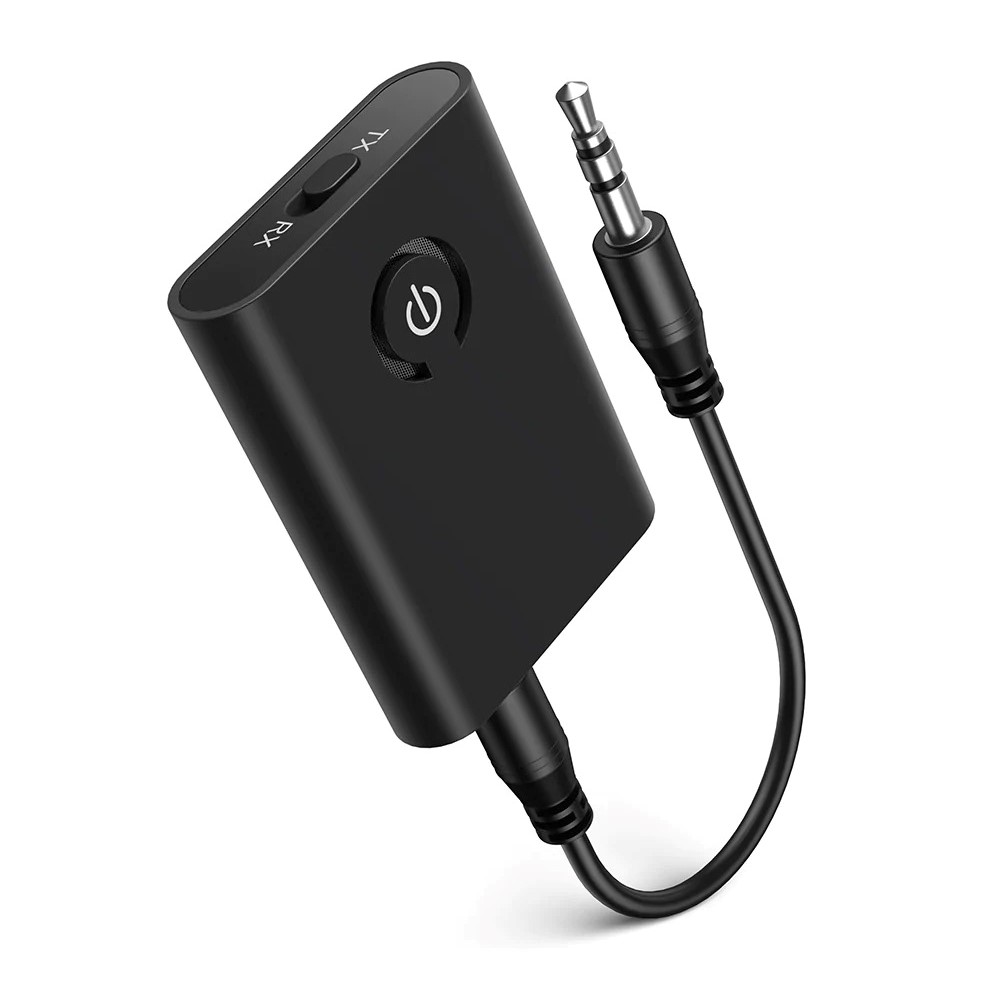 Perhaps you need a Bluetooth transmitter that can also act as a receiver. If yes, the best product for that is the MaxxiWav! 
The MaxxiWav comes with TX (transmitter function) and RX (receiver function) features. 
Both the transmitter and receiver function feature Bluetooth 5.0 – the latest in Bluetooth connectivity so you can enjoy better connectivity and low latency. 
You can use this single device for two multiple purposes — to make your car stereos be the audio output of sounds from your mobile devices; and make non-Bluetooth headphones work with Bluetooth capacity. 
We love how easy it is to connect with the MaxxiWav. Installing it is also a breeze — as long as you have a USB port, you're good. 
Total range of MaxxiWav is 10 meters. 
The MaxxiWav works a total of 5 hours after a 2-hour charge.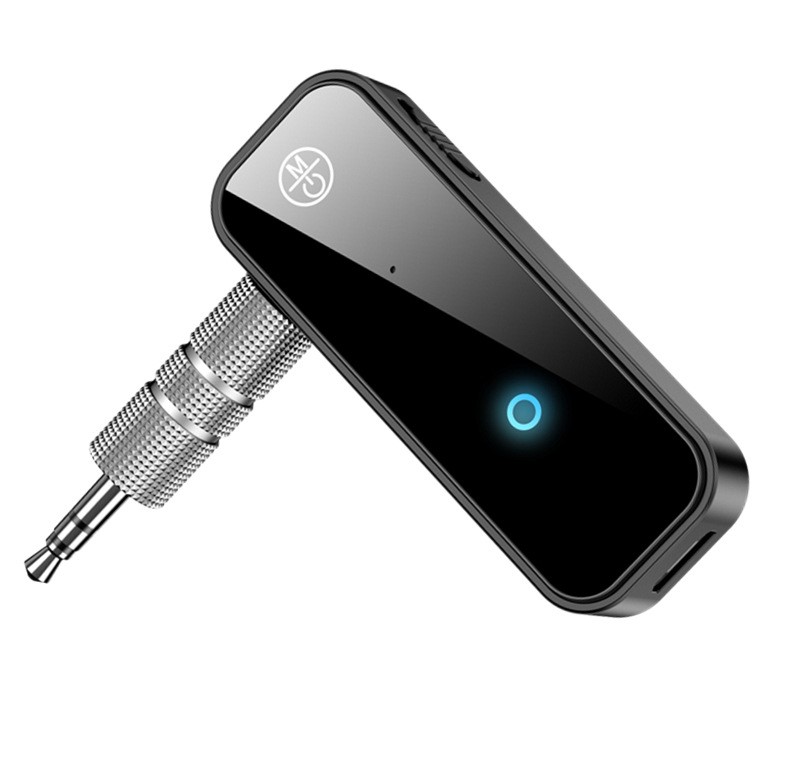 As the best in the dongle Bluetooth transmitter category, the MysBluex is an ultra portable, and practical choice for anyone looking for a simple, multipurpose transmitter for their cars, televisions, and audio devices.
It's the most specific, most fuss-free device to set up. Simply press and hold the power button to jumpstart the device.
Convenient design, the total range of the MyxBluex is 10 meters. If you find other Bluetooth transmitters bulky and hard to use, the MysBluex is the best solution! It's a dongle transmitter – you can easily attach it to any device.
Bluetooth transmitters can change how you experience entertainment. Having a bluetooth transmitter with you wherever you go means you'll never lose the chance to listen to your favorite songs, and enjoy the shows, movies, and games you love! 
Bluetooth transmitters – they're like magic. If you're looking for the best options among the thousands of products on the market, check out our recommendations above. Even tech geeks can't get enough of how 5-star they are!