The 3 Best Camera Bags Of 2022 For Travel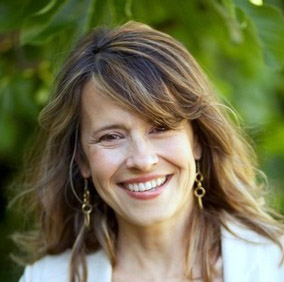 Kelly Brook, Contributor
Updated: May 11th, 2022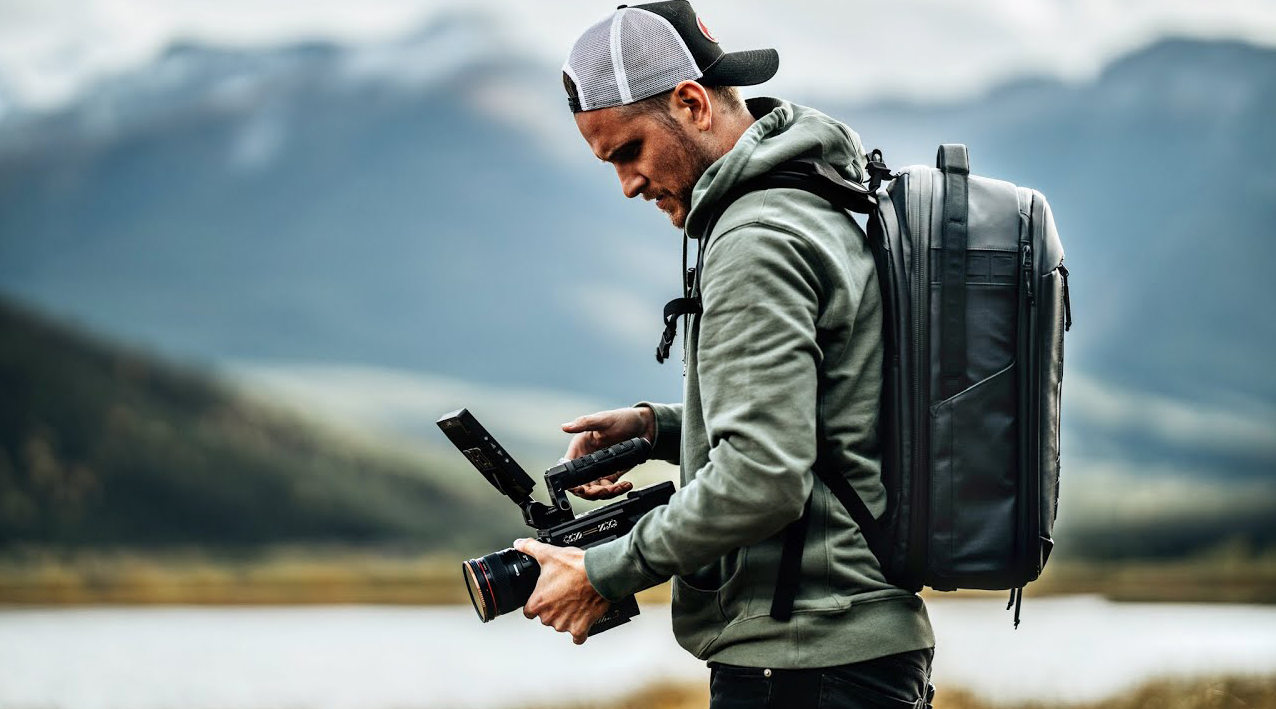 Why settle for just any bag to carry your camera, lenses, and other accessories when you can get a bag specially designed and made for them? I'm talking about cushioned compartments to keep your lenses organized, premium quality waterproof fabric to protect your gear from rain or spills, as well as multiple zippered, mesh, or snap pockets for all of your other on-the-go essentials.
Whether you're an amateur who only takes out your camera for a holiday or a full-time professional shooting from sunrise till sundown every day, you need a good-quality camera backpack that's both stylish and functional. To spare your gear from any more scratches or damage and save you time from scrolling all day, we've put together a list of the 3 best camera bags to buy right now. 
We've chosen backpacks to help make traveling with all of your gear a lot easier on your body, especially on your back. All of our top picks have large weight-bearing capacities and interiors but are lightweight and compact. They're waterproof on the outside with cushioned dividers to hold up to two cameras and different sized lenses on the inside, so you'll never open your backpack to find a messy surprise ever again. 
Read on!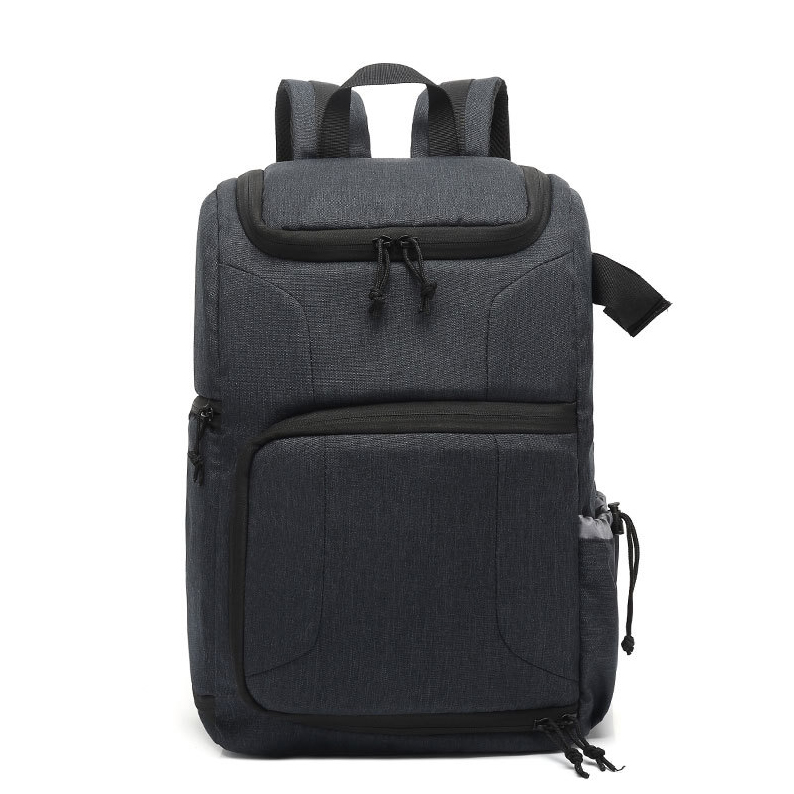 This bag tops our list because its size and weight are perfect for traveling with your photography gear. It can fit all of your camera gear, plus a standard 15″ or large 17″ laptop, and not be strenuous on your back because the bag is lightweight on its own. It's approximately 17 inches tall with multiple cushioned compartments both inside and outside but only weighs 660 grams! 
The biggest interior compartment features detachable and adjustable cushioned dividers to safe keep and organize your DSLR camera, lenses, and even for an extra camera. You'll also find a mesh zippered pocket to hold small items like extra batteries and memory cards. 
It has two zippered exterior pockets you can put your wallet, keys, or extra clothes in and a side pocket with a strap to hold a tripod. It's constructed with waterproof and wear-resistant fabric, making it an ideal camera bag for traveling or an everyday bag for professional photographers.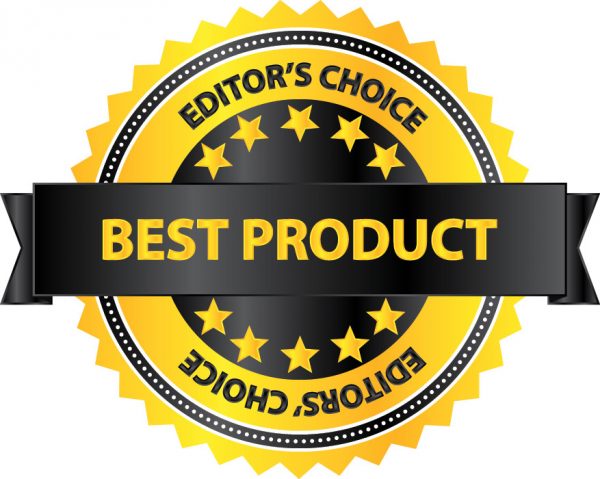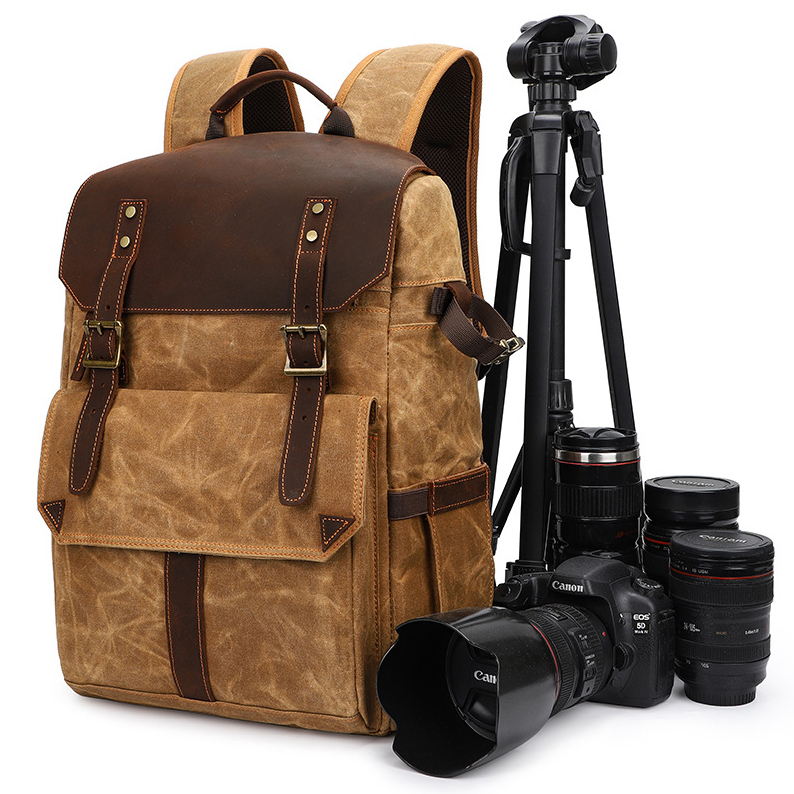 If you love being both the subject and the photographer, then this is the camera bag for you. The Vintage Wanderer is just as functional as it is stylish. It has multiple compartments for all of your gadgets and a padded lens divider with a chic, waterproof and durable exterior. 
Crazy horse leather is the highest-quality natural leather in the world. It has a timeless appearance with superior durability, making it the perfect material for a travel bag. Combined with Batik waterproof canvas, you won't have to worry about your camera gear on the go. 
It can hold up to two cameras and four lenses, as well as a tripod, a 9.7-inch tablet, and other small-sized essentials. It's also comfortable to carry for hours, thanks to the anti-shock sponge and mesh ventilation at the back.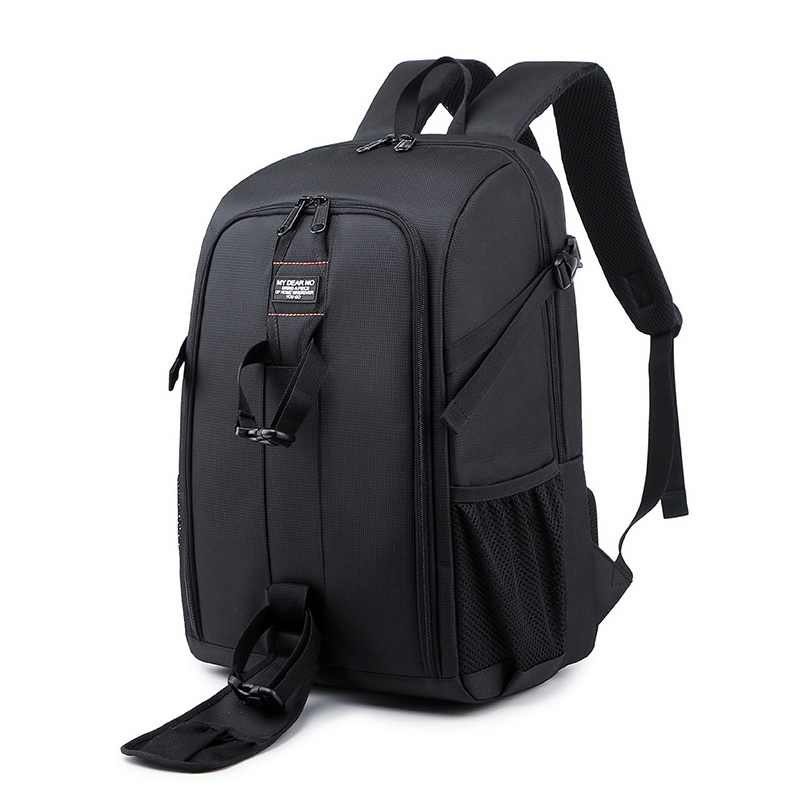 Instead of just a side pocket for a slim tripod, it has a detachable mini bag with an adjustable belt that can hold a bulky, heavy-duty tripod. Its interior also extends from the top of the bag down to the bottom, allowing more space for bigger cameras and lenses. That's why this is our top recommendation for professional photographers.
It's especially ideal for professional travel photographers who shoot outdoors—rain or shine—because it comes with a rain cover. This is simply added protection. The bag itself is made with durable, waterproof polyester fabric. 
And if you just have a quick shoot, you can detach the tripod bag to make it more compact and easier to carry around. It can also hold a 15" laptop, a water bottle or a foldable umbrella, and other small items like your phone, wallet, extra batteries, and a spare memory card. 
The E&S Modular Everyday Travel Waterproof Camera Backpack has the largest size with the lightest weight and lowest price making it our best overall choice. However, the final decision would depend on your personal needs, so we've added two more of our top finds to help you get the best one in the market for you. 
Rest assured, all the items on our list are made durable, waterproof, and can withstand wear and tear from traveling. Protecting the camera and lenses while on the move was also our top priority, and that's why we made sure to only feature camera bags with cushioned or padded interiors.