Virtual Reality:2022 Top 4 Portable Green Screens to Buy to Make Your Effects Come to Life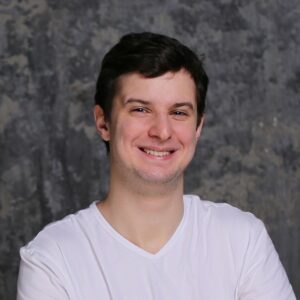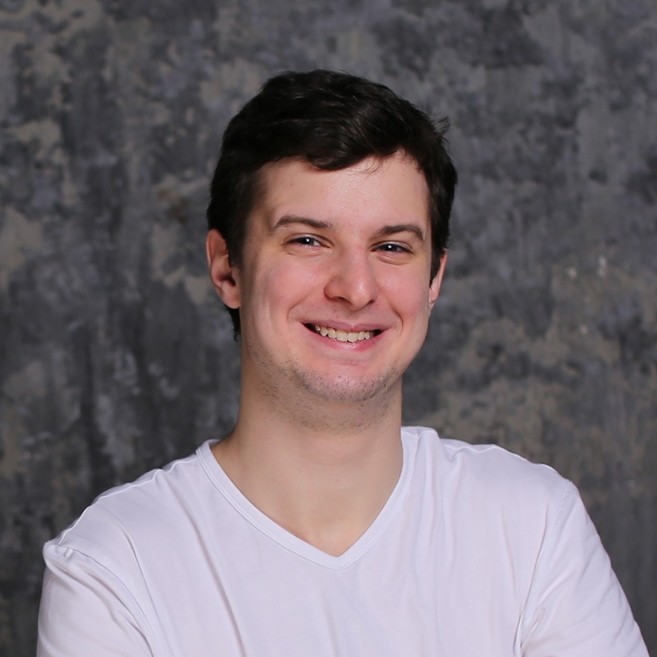 Nathan Gabriel, Contributor
Updated: May 14th, 2022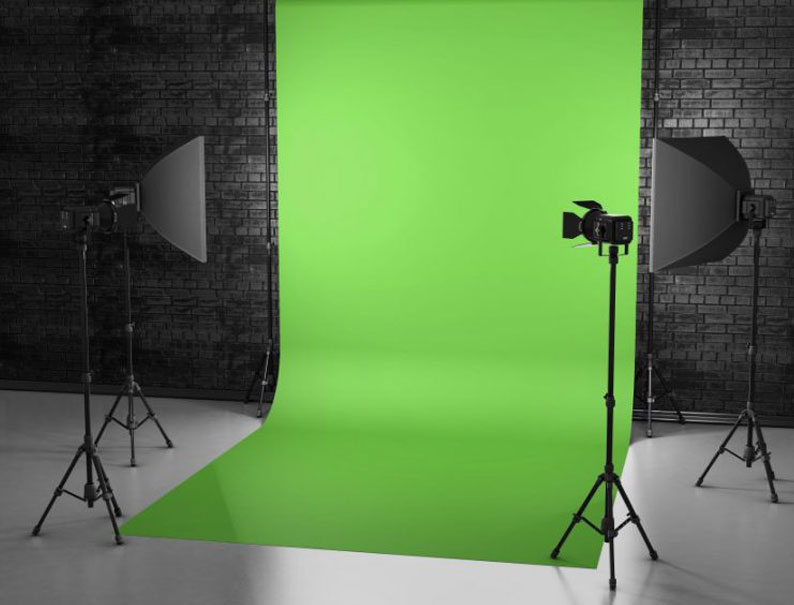 This decade is all about virtual reality. We've seen how easy it is to augment fantasy and mix it with reality. Through green screens, we're able to make all the vivid details of the virtual world come to life. Portable Green screens can make us look like we're chilling in a far away place, or doing a seemingly impossible thing.
If you're here because you're on the hunt for the best portable green screens available in the market, you've come to the right place. In this review, we're featuring 4 amazing green screens that've been on the watchlist of tech geeks, vloggers, and filmmakers.
How We Decided
Why do you need a professional green screen in the first place? You can just whip up any green cloth and go your way, right? Well, that's not how it works!
Professionally created green screens can make images more crisp, detailed, and neat-looking. This is why you should not just settle for any green cloth, or green material out there.
To help you make a more informed decision, we hopped into a little research using the help of tech geeks, vloggers, Tiktok experts, Youtubers, and filmmakers. Here's a little criteria we've gleaned from our interviews.
Size
The bigger the virtual background you will be needing, the bigger your screen should be. Check in how big you need your background to be. If you will be using it for more than just streaming, consider getting a larger size.
Color
One wrong color in your green screen and the virtual background you're aiming for could go topsy turvy. When buying a green screen, make sure that it only has one color, and not multiple patches of green.
Material

If you're in a studio, opt for one that is heavy duty. However, if you're prone to travelling, and moving from one location to another to shoot, consider getting a lightweight, portable green screen.
Out of all the portable green screens we have reviewed, rated, and tested, these four products stood out the most.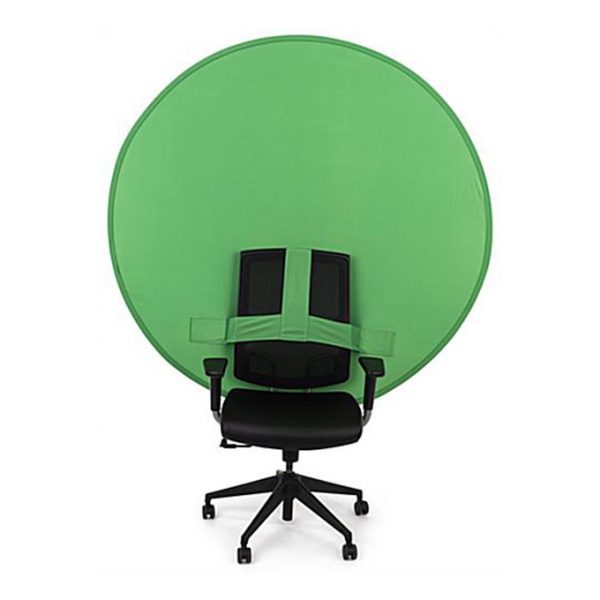 Do you want your background to always look professional? Are you a gamer who wants your backgrounds to look clean and stark? For anyone who wants a convenient portable green screen that looks professional, we recommend the GearupGrn. 
GearupGrn has everything a great green screen should have – portability, durability, and quality material that makes effects come to life. 
The green screen is ideal for those who are traveling or who are frequently moving locations. It comes with a collapsible design that allows it to be a real breeze to carry when traveling. 
Its screen is made of high quality, wrinkle-resistant polyester that enables you to achieve a clean, smooth-looking background for meetings, and gaming sessions. 
The GearupGrn fits most office and gaming chairs. You won't be needing any complicated installation processes; you simply have to insert the band of the green screen to the chairs, and you're good to go. 
GearupGrn eliminates the time usually spent on installing green backgrounds. If you're looking for ease and quality, the GearupGrn is the one to choose.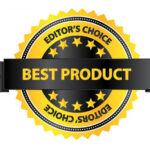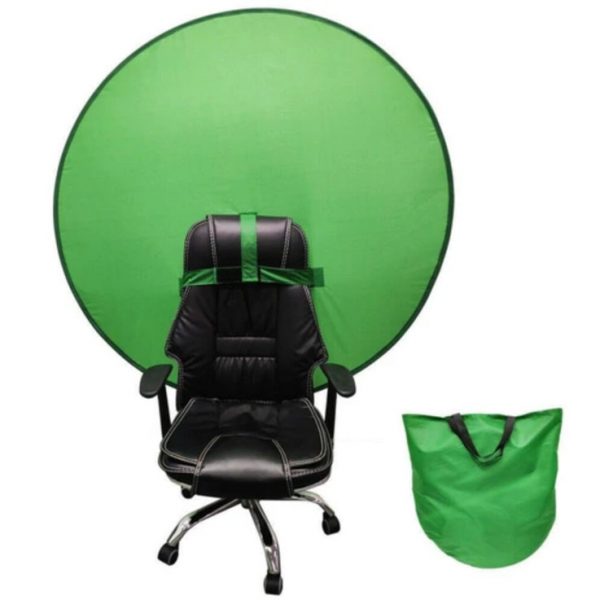 It's funny and ironic – we set up backgrounds for hours just for a quick meeting. We want to use those popular video call backgrounds, but it looks funky without a green screen. If you're looking for a green screen that can solve all your video conferencing background woes, we recommend the UDesign.
Right off the bat, the first thing you will notice about the UDesign is its impressive design. This green screen is like one of those foldable fans that instantly snaps into a round fan. The UDesign is ready in 5 seconds. Unlike other green screens, you won't have to spend hours installing pillars. This green screen comes with a huge elastic strap you can place on your chairs – instant green screen in under a minute.
We love how it doesn't require ironing anymore because it stretches pretty nicely to hid any creases and cri
The UDesign has a stark green color that distributes the virtual image uniformly – you won't have to worry about funky image patches that show up with poorly designed green screens.
This is an ideal gift for students, office workers, work from home folks, and Tiktok creators.
This portable green screen is perfect for video conferences, meetings, online schools, tiktok, and even live streaming.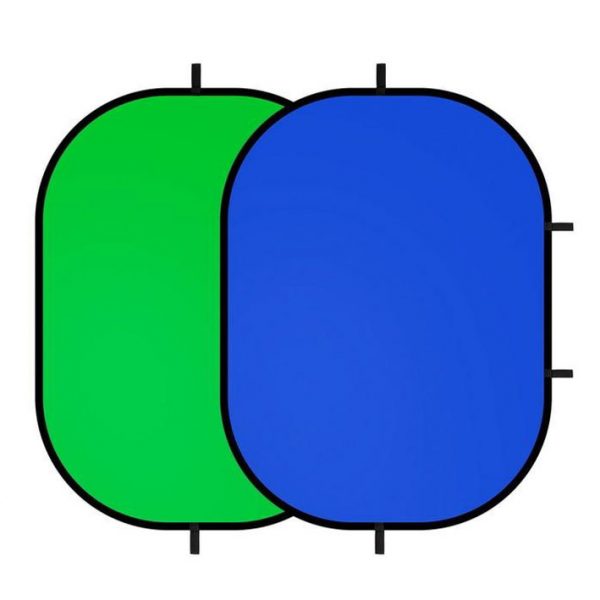 Have you noticed that some images you try to project don't work well with a green screen? Perhaps it's because your preferred background works better with a blue screen. Now, relax. You won't have to search for a green screen AND a blue screen. The EasyScreen has it all.
We love that we found a background that features both blue and green screens. The blue screen works well with night time backgrounds, or any image with darker shades. The green screen, on the other hand, is for backgrounds that feature daytime backgrounds or any image that is well-lit up.
Installation is a breeze. You simply snap the screen out from its folded state, hook it onto pillars, and you're good to go.
This portable green screen is lightweight, you can bring them anywhere for outdoor and indoor shoot. It's wide enough to provide enough background (whether half body, or whole body) for anyone speaking in front of the camera.
We consider this a must have if you're a photographer, or a Tiktok creator. Also works well for indoor shoots, and video conferencing.
Getting two screens in one – we just can't stop raving about how EasyScreen is such a great buy!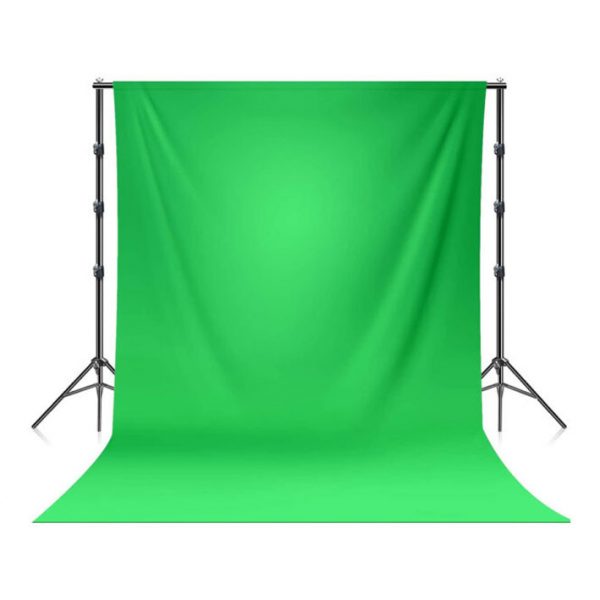 Are you having a hard time finding an ideal background for your meetings, Tiktok videos, and recording needs? Do you have applications but they call for green screens? For professional and work needs, our top pick is ScreenGuru.
ScreenGuru comes strong with its impressive size – 3 meters by 3 meters. It can fill an entire wall and comes in handy when you want to film professional videos. You won't have to worry that the green screen is not enough anymore. It comes with bold, uniform green colors and we noted that it made the images and video backgrounds clearer and more stark.
One impressive feature of the ScreenGuru is that it is detachable from the pole. You can easily put it on when you need to shoot, and remove it once you're done.
The material features silk linen – a lightweight, and smooth material that is not prone to crumpling and tearing. If you're a perfectionist, we have good news – ScreenGuru is easy to wash and iron so you can get that perfect background you're aiming for.
The ScreenGuru's lightweight feature makes it easy to bring everywhere. If you're planning an outdoor shoot, or if you aim to transfer locations to get a better background, you can simply pack the ScreenGuru up, and you're good to go.
An impressive – and great – gift for filmmakers, photographers, and content creators.
In this era where virtual conferences and connections are so important, it's time to invest in a background that will give us a more professional look and appeal. Whether you're singing songs on Tiktok, doing educational vlogs for Youtube, killing it in a video presentation for work, or presenting yourself in a job interview, a green screen can help you!
The green screens we recommend here are personally tested, tried, and reviewed to ensure you the best products come your way.