Top 3 Best iPhone Tripods to Buy in 2022 for Your Best Shots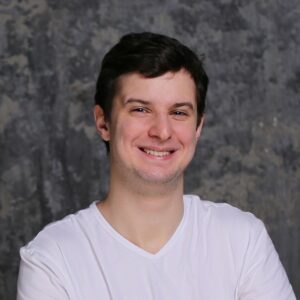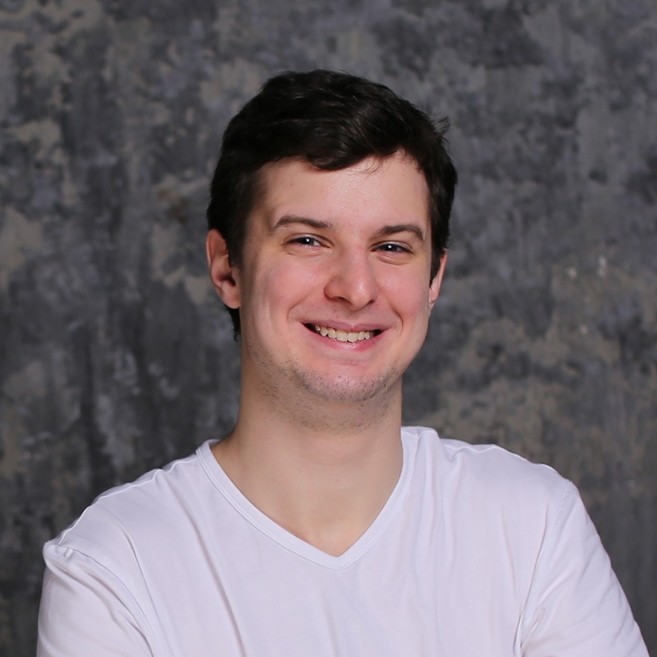 Nathan Gabriel, Contributor
Updated: Mar 8th, 2022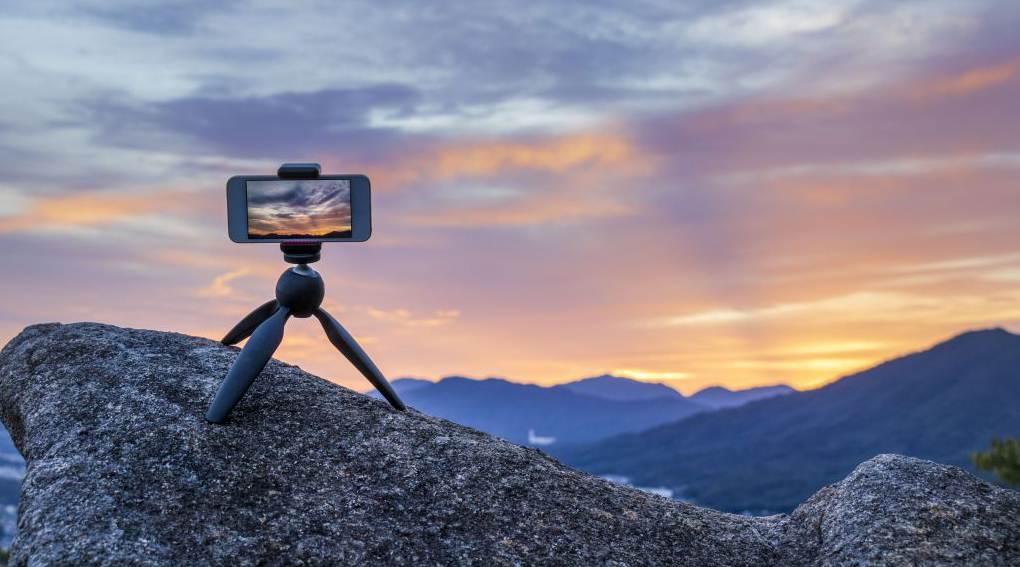 Iphone tripods have seriously changed the game when it comes to capturing photos and videos using a handy phone. The best iphone tripods allow you to be more creative in your photos, live streams, vlogs, and videos. In this digital age when what you put up online screams a million words about your brand, how you present your recordings and shot matters. 
Capturing quality photos and videos isn't just a brand thing, though. Now – when memories matter more than ever – is when you need to preserve each memory through snaps! 
If you're here because you are an aspiring vlogger, a photographer, or someone who wants to keep memories via digital images, you've come to the right place. In this review, we are featuring the top 3 iphone tripods to buy in 2022. 
What to Look for in an Iphone Tripod
We ran into a dilemma. We had a hundred iphone tripods to review. Since we planned to present only the best of the picks in the market, we had to be careful – we could either get tripods with basic features, or ones that don't do what they promise to do.
To help us narrow down our choices, we asked the recommendations of tech geeks, vloggers, live streamers, and photographers. Out of all their recommendations, we were able to come up with a quick list of essentials to remember when splurging on an Iphone tripod. 
Phone Compatibility
Have you ever had a tripod that had you walking on tiptoes because your steps could make your phone fall down? Total bummer. This is why we were eager to find the best Iphone tripods that are compatible with multiple phone models to ensure you can go crazy in your shoots without worrying about your phone.
Flexibility
According to photographers and vloggers, your tripod of choice should be able to cater to both close-up shots, and long range angles. It should include adjustable phone handles and poles so you can enjoy the flexibility that can cater to your creativity! 
Added Features
Thanks to technology, tripods now come with added features that make life easier for photo and video enthusiasts. There are tripods that now come with sensors for movements so you can indulge in a hands-free photo and video experience. 
Portability
There's no right and wrong time for photos. When the moment calls for it, we gotta take it. This is the reason why opting for tripods that are portable and handy can make a huge difference. 
Out of all the tripods for Iphones that we have reviewed, here are the top three that truly made a mark to us (and we're sure, for you, too).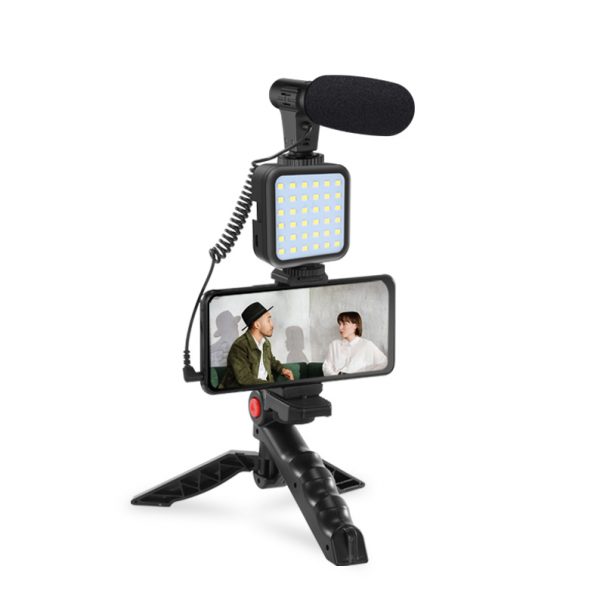 Main Feature: An all-in-one-kit for those who want to jumpstart their vlogging careers. 
Are you someone who is planning to start a career at vlogging? Do you have a hard time finding the essentials for your vlogging dreams? We feel you – that is why we were so excited when we learned there's a vlogging kit. We knew we had to include it here. 
VloggaPac is a complete, all-in-one vlogging kit that contains a microphone, a LED light, a tripod, and a remote control. 
Lighting won't be a problem with the adjustable LED light that comes in three modes – low, medium, and high. 
The VloggaPac comes with the shotgun microphone for high quality input. The tripod is topnotch – universal and comes with a really stable design. 
One of our favorites in the kit is the remote control which allows you to prompt commands from a distance. Whether you're speaking up close, or showing some moves in front of the camera, VloggaPac covers you. 
The VloggaPac is also plug-and-play – no need for complicated wirings or machines. You can start your vlogs without breaking the bank. 
This pack is so useful, it is the best gift for vloggers, would-be vloggers, and kids who are showing interest in vlogging.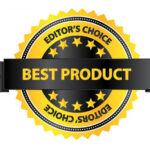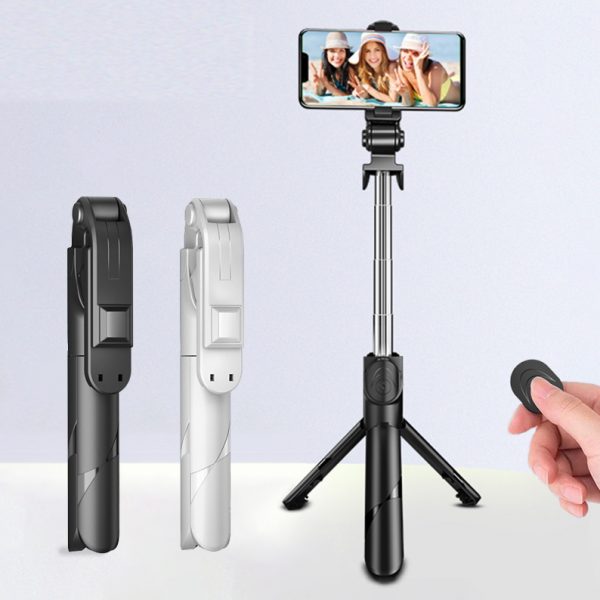 Main Feature: Can be used as a stable tripod, and a selfie stick. 
In order to accommodate a group photo, or a scenery with you in it, do you highly depend on a selfie stick alone? Do you also wish to take photos without the stick photombombing each photo? For all the selfie lovers out there, our top recommendation is the VividPod. 
At first glance, VividPod is easy to dismiss as a typical selfie stick. As a selfie stick, it's already impressive. It has a maximum length of 65 cm – just the right size for taking those big group photos, and the fullness of the scenery. It's lightweight, and portable – so easy to bring inside a bag. The grip on the stick is pretty good, too, just like the ultra-stable phone holder. 
But the real feature of the VividPod is that you can convert it into a tripod that can be extended at a height of 55 cm. The VividPod includes a remote control that can prompt commands even up to a 30-feet distance. You can take photos as if someone else is taking it for you. No more selfie sticks popping on different photos. You can adjust how you want your selfie to look. 
The base of the tripod is stable – users won't have to worry about their phones toppling over. 
The phone holder can be rotated up to 360-degrees, while the stick can be adjusted up to 203-degrees. 
The battery for this selfie-stick-slash-tripod lasts up to 20 hours, and can support up to 50000 selfies! 
This is a perfect must have if you always go with big groups, or if you are traveling!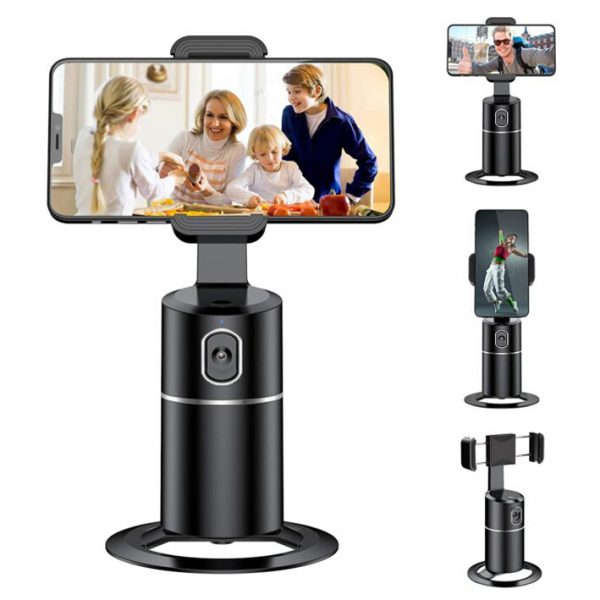 Main Feature: Includes a motion and face sensor that makes the tripod automatically follow movement. 
MovemaClick automatically caught our attention for its stand-out feature – the tripod can follow movement using a face and motion detector. If you are looking for a tripod that will give you a hands-free recording experience for your workout videos, motion shots, or creative videos, MovemaClick is definitely the one to get. 
The MovemaClick uses an advanced, and highly accurate sensor that instantly recognizes face and movement 3 seconds after you turn on the device. Once the sensor is activated, the tripod holding your phone can follow you around. This surely comes in handy if you are not a big fan of pausing the videos to get another angle. This automatic smart tripod's 360-degree rotation capacity is perfect for high-action photos and videos. No need for Bluetooth and apps, too! 
When you're not recording or taking photos, you can conveniently convert MovemaClick into a phone holder if you need to enjoy your phone hands-free. 
The adjustable phone holder of the tripod is ideal for all Iphones and smartphones. The holder can also be adjusted at a 315-degree angle. This portable smart tripod is detachable – you can easily adjust it with bigger, heavy duty tripods. 
When fully charged, the tripod can last up to 20 hours – a great feature if you're planning to shoot or record videos the whole day! 
Great for streaming, Youtube vlogs, instructional videos, and meetings. 
Why do you need a tripod? For convenience, for effectiveness, and for better presentation. Whether you're recording videos for Youtube, game streaming, or simply shooting videos to record memories and sharing it with everyone, a good tripod can provide better output. Don't let your hands do all the work – experience better and hands-free photo and video shots with the top 3 best iphone tripods to buy in 2022.