The 3 Best Charging Stations To Own In 2022
Emma Taylor, Contributor
Updated: Jan 3rd, 2022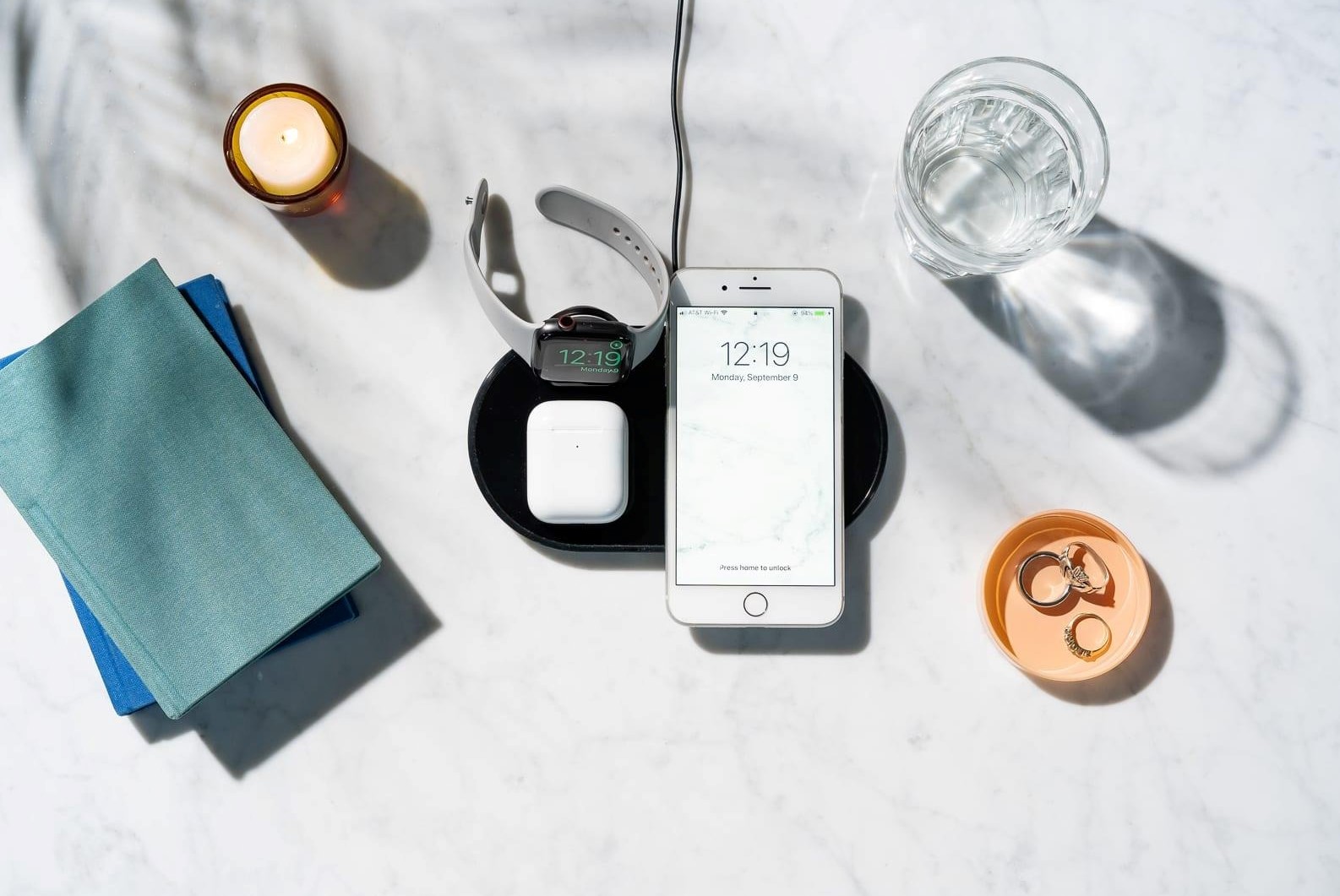 If you've been searching for a solution to charging multiple devices with just one compact charger, then you've come to the right place.
Charging stations are both space and time savers. You can neatly organize your gadgets on your bedside table or office desk and not have to deal with a stack of tangled wires.
From a wireless one you can easily carry around in your bag every day to one that doubles as a USB dock, these are three of the best multi-device charging stations you need right now. We highlight each of their standout features to help you find the perfect one that meets your daily needs and matches the rest of your decor.
They will make your life a whole lot easier and hassle-free, and the best part is that they're affordable, designed to protect your devices from overheating or overcharging, and stylish.
Check out our top picks!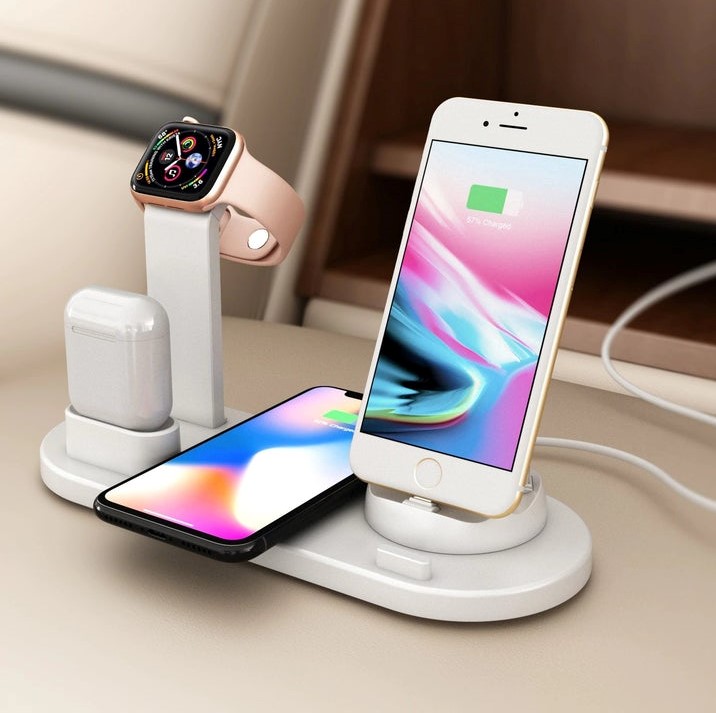 This crowd favorite and our top recommended item can wirelessly charge four daily essential devices at once with lightning speed and Qi standard.
The BoltFive Smart charging station includes wireless ports for your smartwatch, mobile phone, and Bluetooth headphones, as well as an additional 3-in-1 charging base for iOS, type C, or micro USC devices.
You won't need to keep or carry around an extra wire because this has everything you need to charge your devices. The sleek and modern design makes it suitable for any design theme you have going on in your personal space.
It's also got anti-skid pads for stability, smooth and non-scratch silicone material, and Qi-enabled fast charging wireless charging pads. The BoltFive Smart is the perfect all-in-one charging solution for your home, office, or on the go!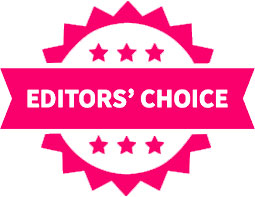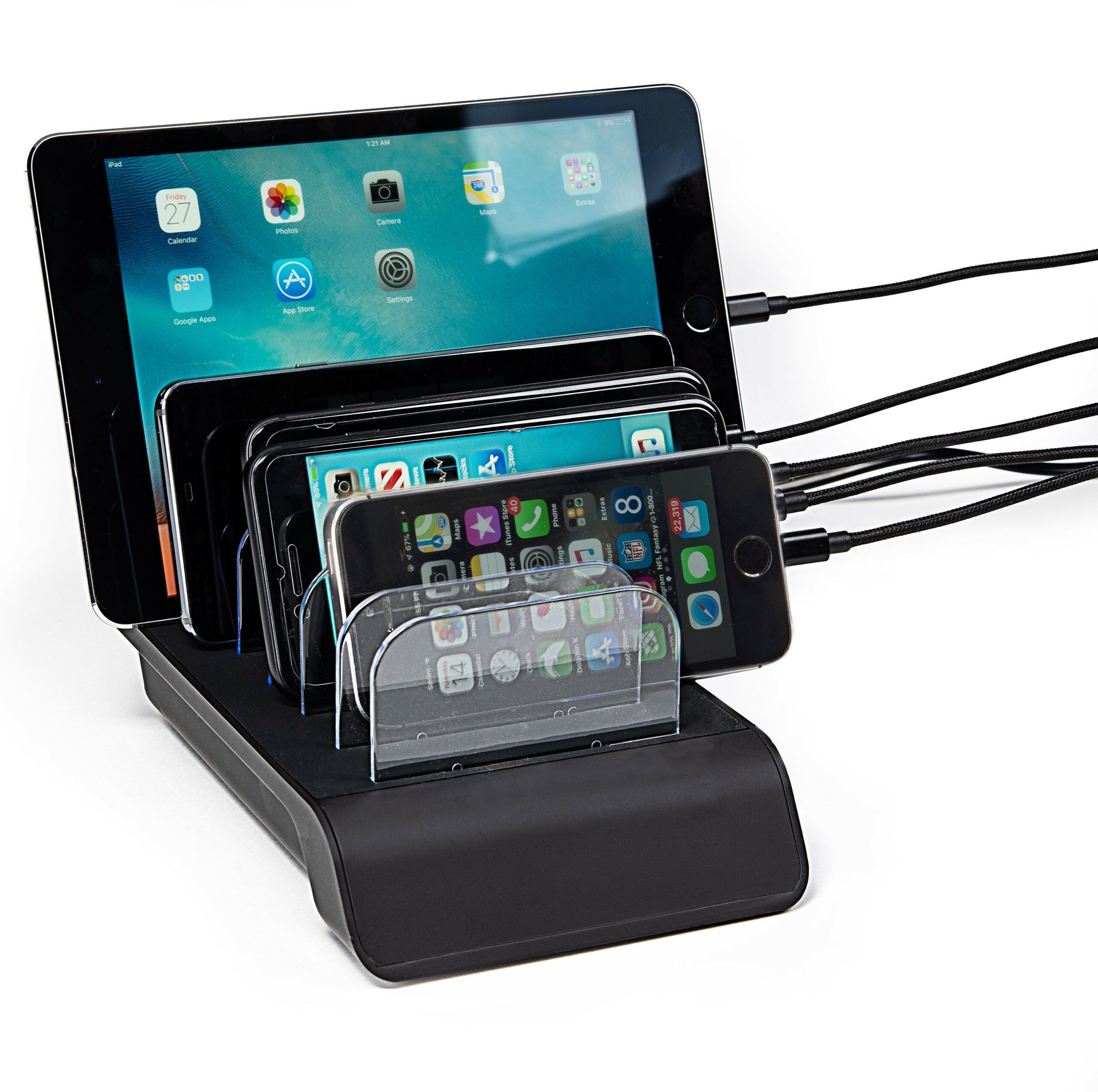 If you've got two or more mobile phones, an iPad, maybe a kindle, or you're the designated person to carry the charger in the family or friend group, then this is the best one for you.
This charging station also doubles as a USB dock. You can charge up to six devices simultaneously or plugin multiple devices to your laptop or computer at a time. All you'll need is one outlet or USB port and your Kratos charging station!
A standout feature is the detachable baffles that will neatly organize your devices and securely hold them in place. You won't need to remove their cases, no matter how bulky, because you can simply adjust the width of each slot.
It also features universal compatibility, built-in surge protection, and a smart IC chipset to deliver the most efficient and safe charge for your devices. The Kratos 6-Port USB Dock Charging Station is our favorite in terms of functional versatility—and might be yours too!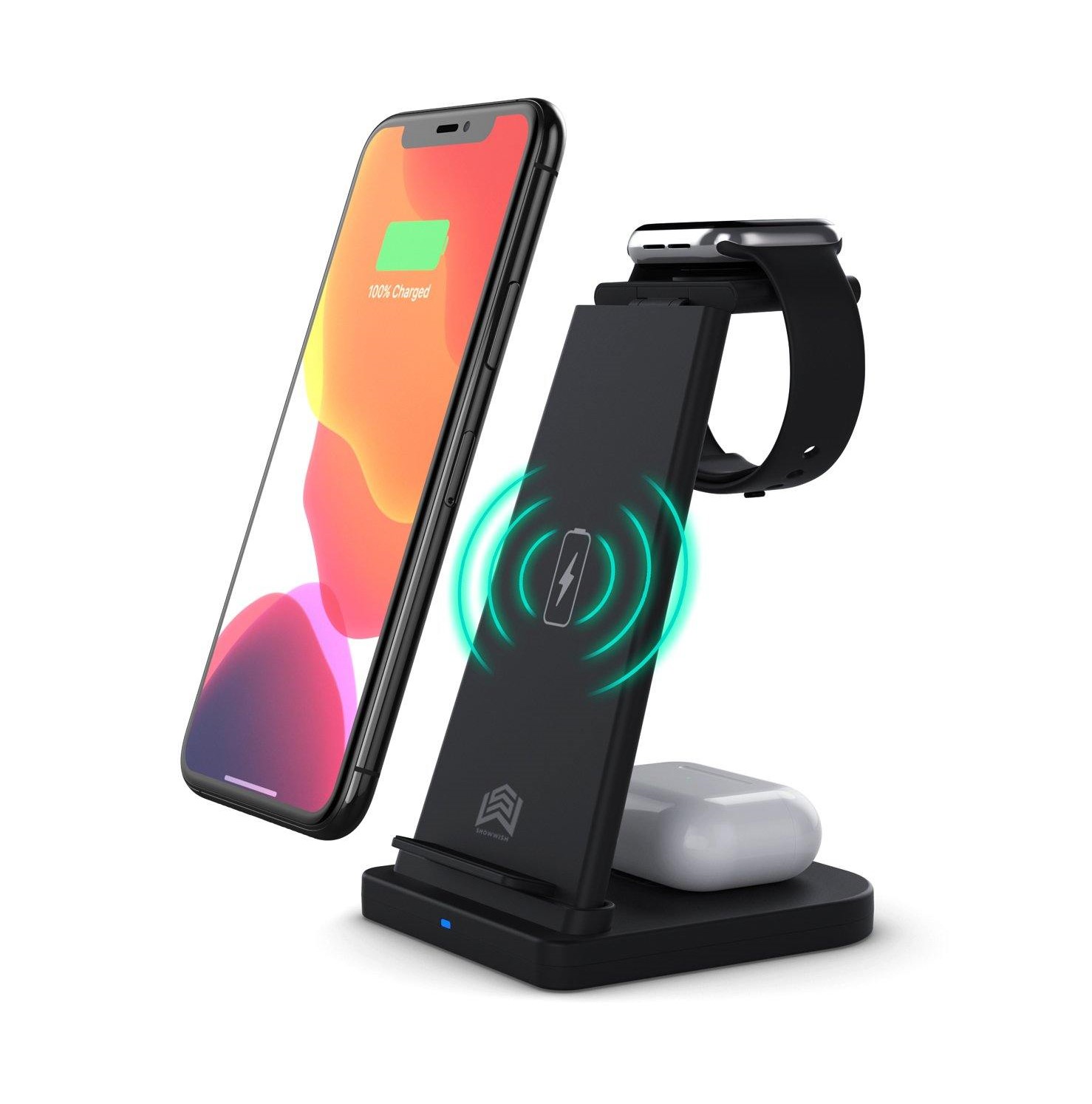 The last and the sleekest of them all is the BZ Life 3 in 1 Portable Wireless Charging Station. It's also got the lowest price on our list but is guaranteed to be of value for your money.
The BZ Life is designed for people who are always on the go with their mobile phones, AirPods, and smartwatch. You can expect state-of-the-art features that protect your gadgets from damage and experience Qi-certified wireless charging with total peace of mind.
Its slim silhouette makes it perfect to put on bedside tables or office desks, and the space-saving, foldable design allows you to easily fit it into your everyday bag.
So if you need to switch out your wired chargers for just one that can safely and powerfully get the job done, then the BZ Life is your best choice. Don't worry about damaging or overheating your devices. It's made from quality PC-ABS material, making it durable and heat resistant.
Depending on your lifestyle, work, or personal interests, there's a convenient charging station that ensures safe charging and user-friendly mechanisms!
The items listed are our top recommendations with value for your money. You can efficiently charge all of your devices and keep them in excellent condition for longer by storing them properly while they power up.