Guard Your Privacy: Unveiling the Top 4 Hidden Camera Detectors for Personal Protection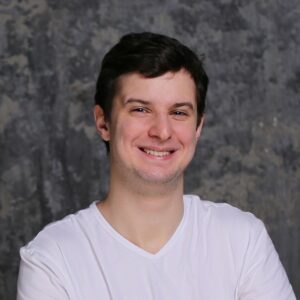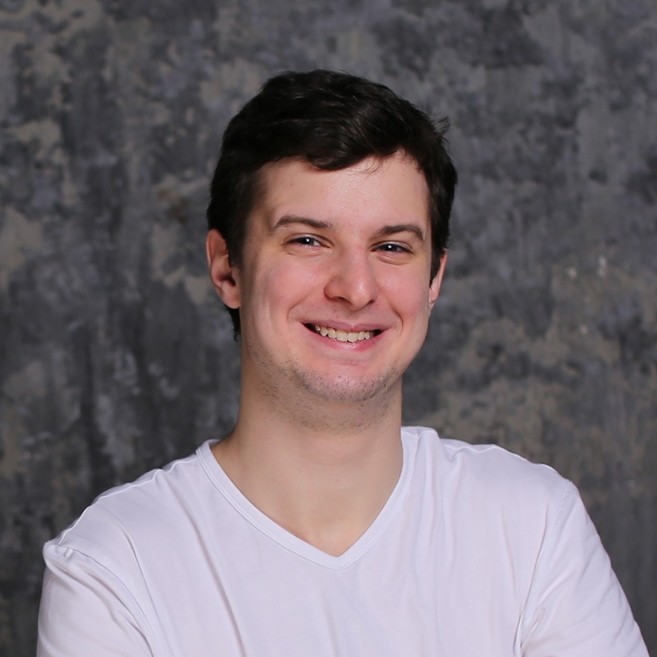 Nathan Gabriel
Updated: Nov 13th, 2023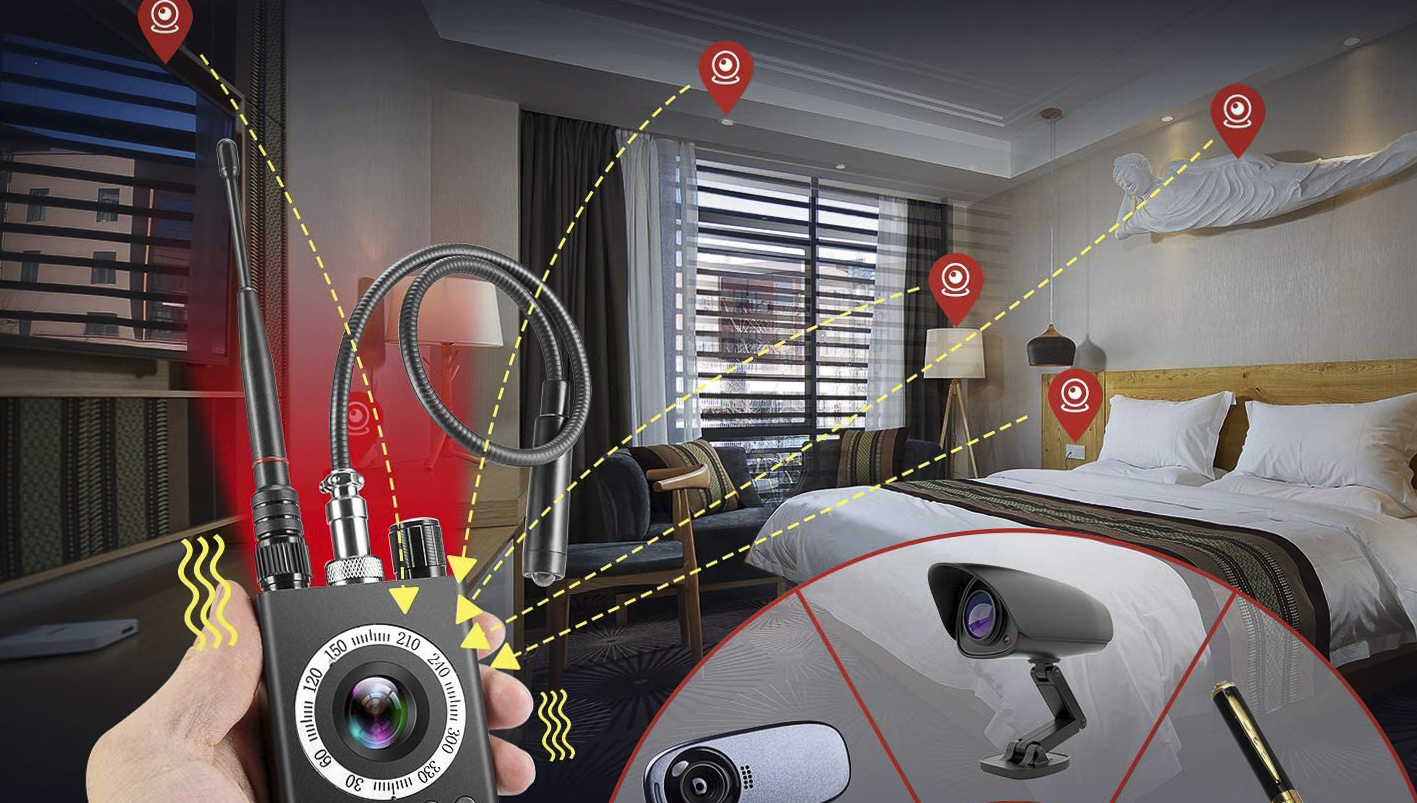 You may not know, but somebody could be tracking and stalking you…
Staying safe has become a challenging job. With advanced technology in stalking, tracking, and recording undercover, we become more at risk of security breaches. 
Thanks to innovation, we don't have to stay in the dark about our security. Hidden camera detectors and bug finders save us the risk of getting exposed to privacy and security breaches. 
But we can't wholly buy off the first thing we see in the market. Since security is on the line, we need to choose the one we can rely on a hundred percent. 
If you want to go for the best hidden camera detectors in the market today, continue reading on. This review aims to help consumers like you settle for the hidden camera detectors that will give you better security and peace of mind. 
How we Decided
We wanted to ensure we only offer and feature the best products here. That is why we asked the help of tech geeks in narrowing down the best detectors for hidden cameras and bugs that are worth the trust and the money. 
From our review, we discovered 5 factors that makes hidden camera detectors great. 
Capacity to Detect Multiple Spy Cams and Bugs
The best security detectors should be able to spot not only hidden wireless cameras but also other spying devices like wire taps, phone bugs, eavesdropping tools, and spy cams concealed in pens, books, frames, and even mirrors. 
User-friendly Features
The device should be easy to use so you won't be missing any signals that could indicate a potential security breach was there. 
Adjustable Sensitivity Levels
The detector should be able to work in both small and large rooms, and should be flexible enough for both short and long-range detection. 
Portability
It should be a breeze to carry anywhere and easy to conceal when necessary. 
Fast Pick Up of Signals
The camera detector should be able to work around interference to give you the most accurate results. 
Out of all the hidden camera detectors we reviewed, these products made it to our list.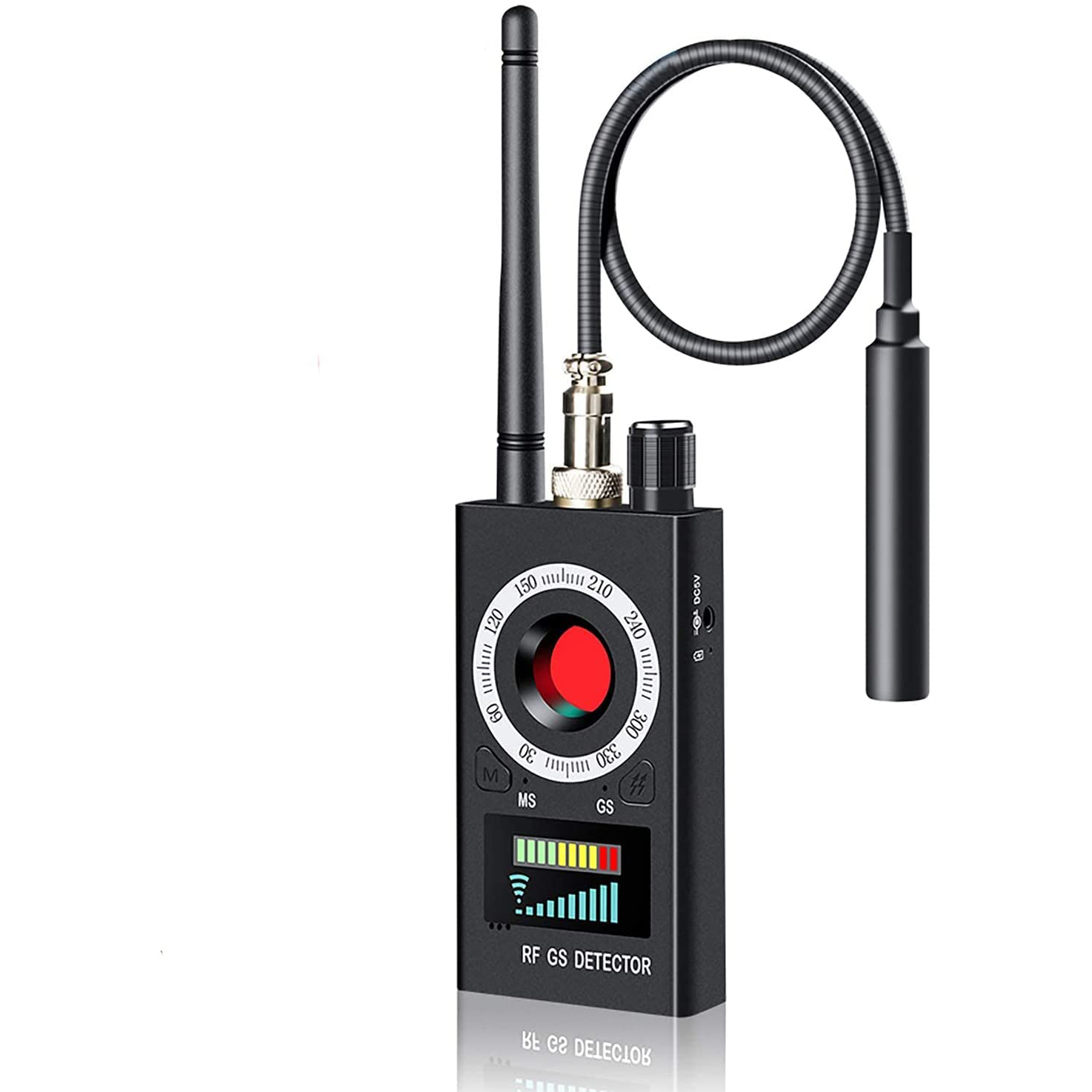 If we're going to talk about the device that infallibly detects every spying devices, we definitely recommend the SpyBust. 
First off, the SpyBust comes with high sensitivity – an amazing ≤0.03mv – which allows the device to scan the room and immediately buzz off if something was detected. 
This detecting device also comes with 3 modes: RF Detector for Wire taps, Camera Lens Finder for Hidden Cameras, and Magnetic Field Detection for GPS Trackers. You can easily switch between these modes for convenience. 
The SpyBust comes with vibration and alarm settings for tipping you off when hidden cameras are detected. 
We tested it and discovered that the SpyBust can also detect wire bugs, phone tapping devices, eavesdropping electronics, and GPS trackers. 
The sensor ability can cover an area of up to 15 square meters. We love this feature because it helps us to not look like we're searching for a needle in a haystack. 
We were impressed with the laser light feature that comes with SpyBust – it comes in handy when trying to find really small spy devices as it illuminates them easily. 
If you want to feel safe in your hotel rooms, dressing rooms, AirBnB, toilet stations, cars, your office, and your home, we recommend that you get SpyBust!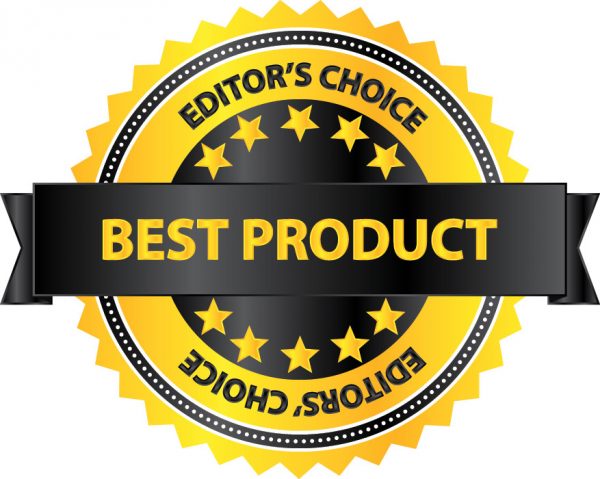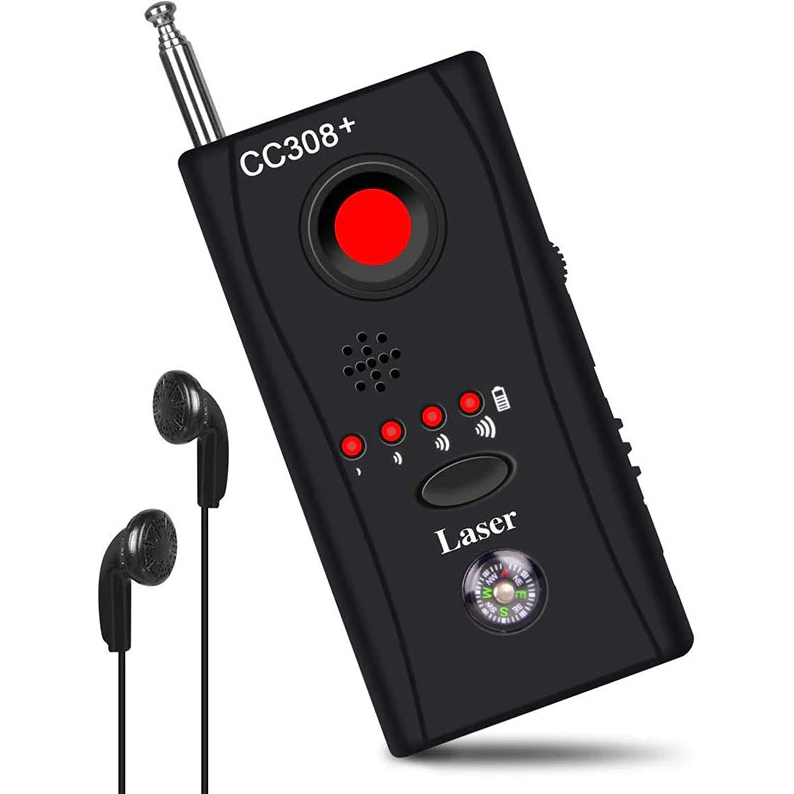 Are you often overwhelmed when using hidden camera detectors because you don't want to spend all your time scanning every single part of the room? We have good news – the best match for you is the XecurView. 
The XecurView comes with an automatic detection mode which instantly brings you to a place with a potential spying or bugging device. 
The laser lights of the XecurView are also designed to highlight potential hidden cameras and spying tools. 
Convenience-wise, we love XecurView's ability to scan a 10-square meter area conveniently without you having to move endlessly from one spot to another.
If you're looking for a hidden camera detector with an adjustable sensitivity, you will love the XecurView. The potentiometer can be adjusted in intensity so you can easily find these security-breaching tools within a small and big room. 
The XecurView also has 5 detection modes – it can detect cameras, microphones, audio recording bugs, eavesdropping devices, and GPS trackers. You can easily switch between the modes. 
When fully charged, the XecurView can last up to 25 hours.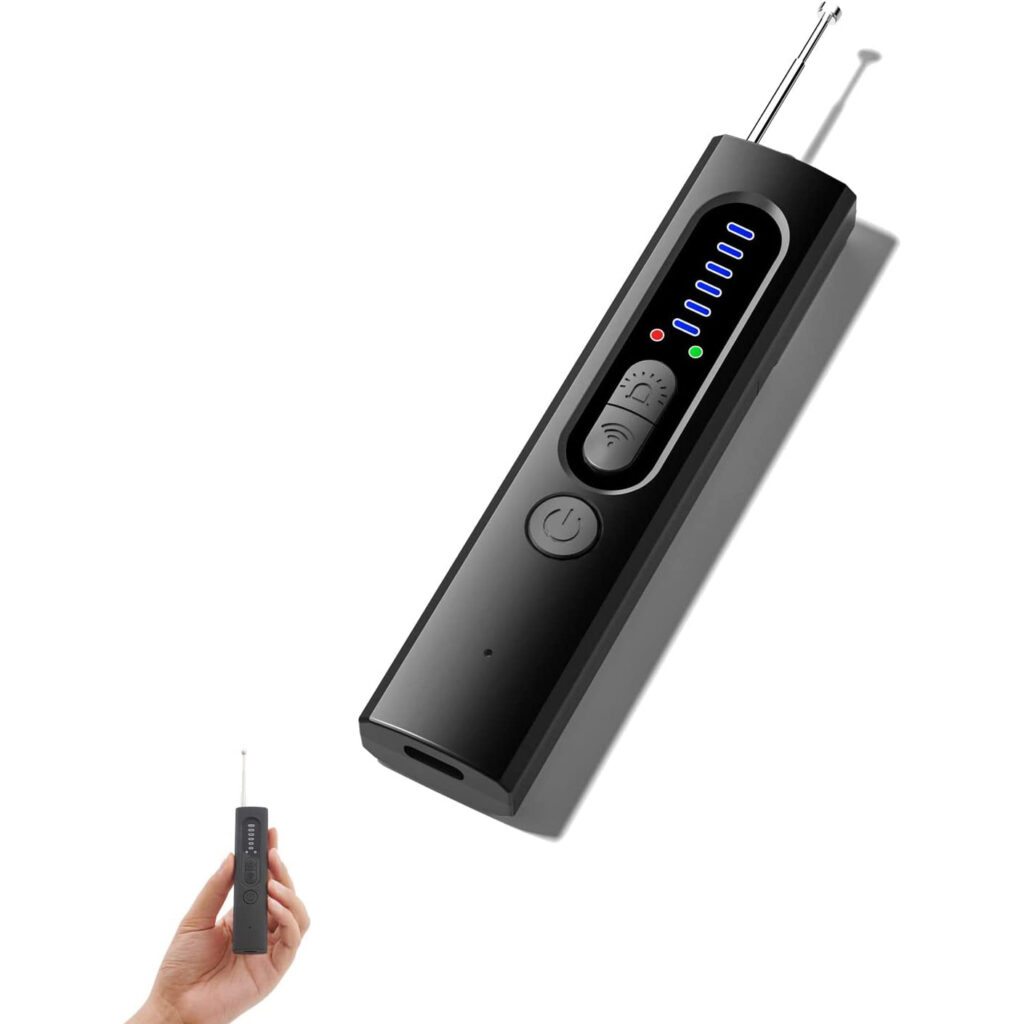 The first of our recommended products that take on the pen design, the LyxterSense is a portable but highly-efficient hidden camera detector. 
The LyxterSense is excellent in catching radio frequency signals even from wireless devices like hidden cameras, radio bugs, pinhole cameras, and GPS trackers. 
The best part is the LyxterSense now comes with an upgraded processing chip that supports five sensitivity levels that you can easily adjust based on your preference. 
Unlike the regular hidden camera detectors that come in bigger scope and sizes, the LyxterSense can only scan an area of 3-square meters so you may need to come closer to each spot to pick up signals. 
Whatever the LyxterSense lacks in area capacity, it sure makes up for its portability. Among everything on this list, the LyxterSense tops all when it comes to travel-friendly design. 
The portable hidden camera detector also comes with excellent interference filter so you can get accurate details despite the mixed signals. 
The LyxterSense also threw in a flashlight in its design to ensure you will have additional illumination when you scan through dark spots.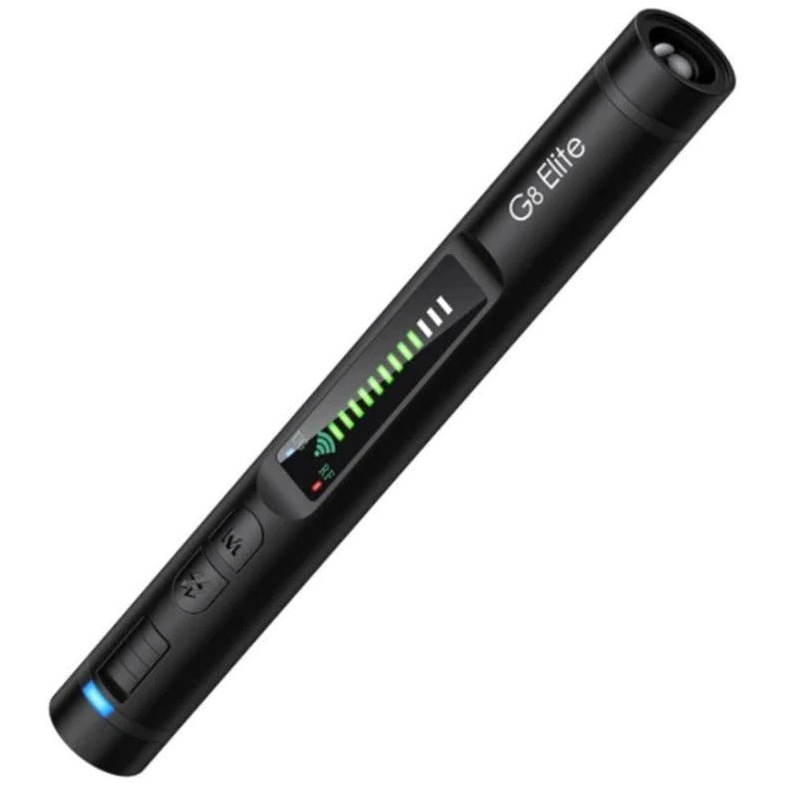 Regarding excellent laser sensors, we can tell that the SenseLit is the second-best pick in this list. Despite its size, the SenseLit delivers impeccable performance. 
The SenseLit comes with 4 sensor modes – great for GPS, wireless bugging devices, hidden cameras, pin cameras, and eavesdropping devices that might be disguised as any other object. 
The SenseLit is 70% lighter than most hidden camera detectors, so if you're all about portability and you're looking for a camera detector that you can conveniently bring to your travels. 
You'll be surprised – this small wireless camera detector features an astounding 12-level sensitivity, assuring users that they will find what they're looking for. 
The SenseLit has a laser light guide that will make doubtful devices stand out from the background. 
You won't also have to charge the SenseLit frequently – once fully charged, the SenseLit can last up to 25 hours. 
Having a hidden camera detector is a big help if you want to save yourself from getting entangled into secret recordings, or having to deal with leaked conversations, exposed address, and not feeling safe in your own property. 
Because we believe you should not settle for just any ordinary hidden camera you're not sure of, we made sure to come up with this review. You can be assured that each piece featured here can guarantee to spot any security risk in your area in seconds! 
Trusted and tried by tech geeks, you can put your trust in the products we recommended above.