Game Like a Pro On-The-Go: 3 Mobile Gaming Phone Controllers That Are a Cut Above the Rest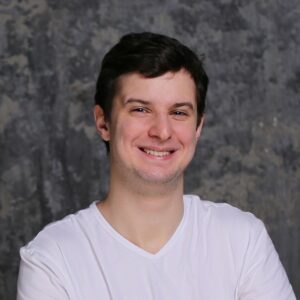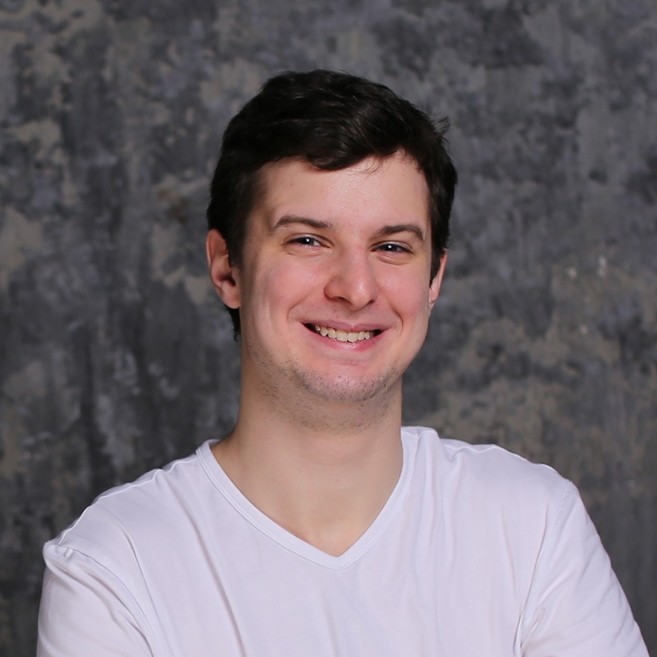 Nathan Gabriel
Updated: Sep 21st, 2023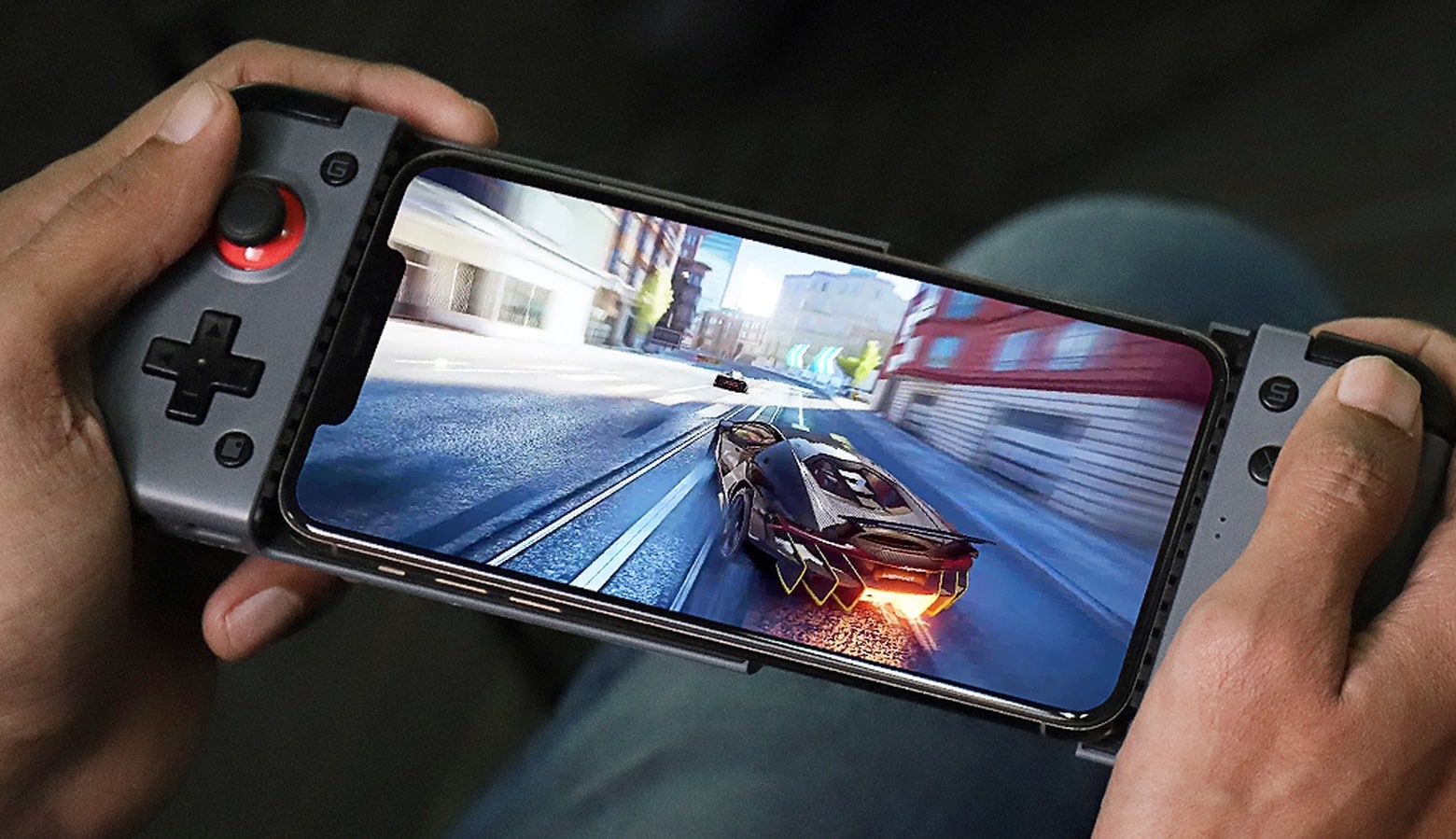 Ah, the world of mobile gaming. It's a realm where you can slay dragons on your lunch break, conquer alien worlds while waiting for the bus, or score the winning goal in a world cup final from the comfort of your couch. But let's face it, those on-screen controls can be a bit… well, fiddly. Enter the mobile gaming controller, the game-changing gadget that's about to take your handheld gaming from "meh" to "mind-blowing."
Now, we're not just talking about any old controllers here. We're talking about Bluetooth-enabled, multi-platform compatible, feature-packed powerhouses that put the control back in controller. These bad boys are designed to enhance your gaming experience, offering precision, comfort, and a whole host of cool features that'll make you wonder how you ever gamed without them.
So, whether you're a casual Candy Crusher, an avid Among Us accomplice, or a die-hard Call of Duty commando, stick around. We've got three of the best mobile gaming controllers on the market lined up for your consideration. And trust us, these are not your average joysticks. So buckle up, fellow gamers. It's time to level up your mobile gaming.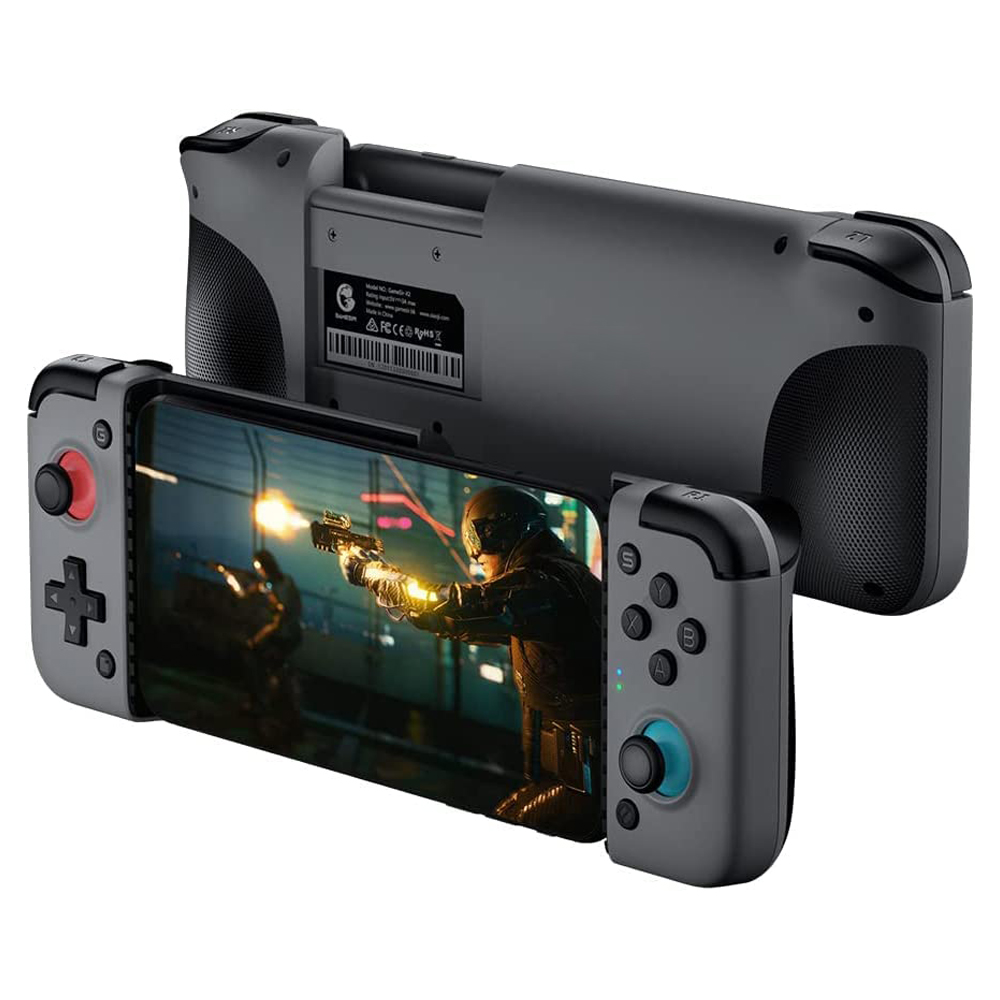 Oh boy, where do I start with this one? The PlayBlitz Bluetooth Mobile Gaming Phone Controller is like the Swiss Army knife of mobile gaming controllers. It's compatible with both Android and iPhone, so whether you're team Apple or team Android, this controller has got you covered.
But compatibility is just the tip of the iceberg. This controller features a stretch design, which means it can accommodate even the largest of phones. So, if you're rocking a phone the size of a mini tablet (you know who you are), the PlayBlitz has your back. And with its esports class joysticks and low latency of 10 milliseconds, you'll be gaming with the precision and responsiveness of a pro.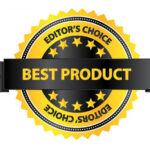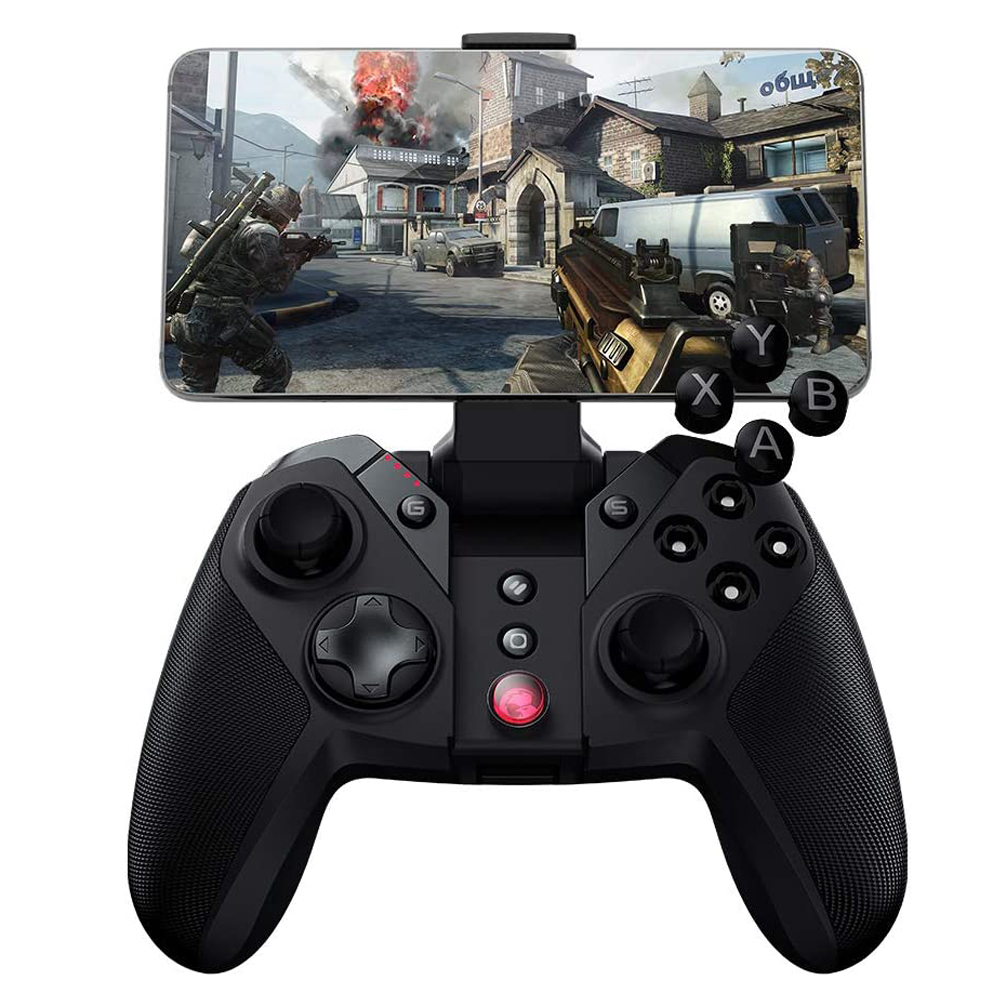 Next up, we have the PixelSync Mobile Game Phone Controller. This little gem is more than just a pretty face. It's a versatile powerhouse that supports Apple Arcade, MFi Games, Switch Games, and Cloudy Gaming. Talk about being a jack of all trades!
But the PixelSync doesn't stop at being versatile. It's also smart. You can change the ABXY layout depending on the gaming platform. Plus, it's got a screenshot button, so you can capture your epic wins and hilarious fails with ease. And with its six-axis gyroscope and Turbo and Double Vibration Function, you'll be immersed in your gaming like never before.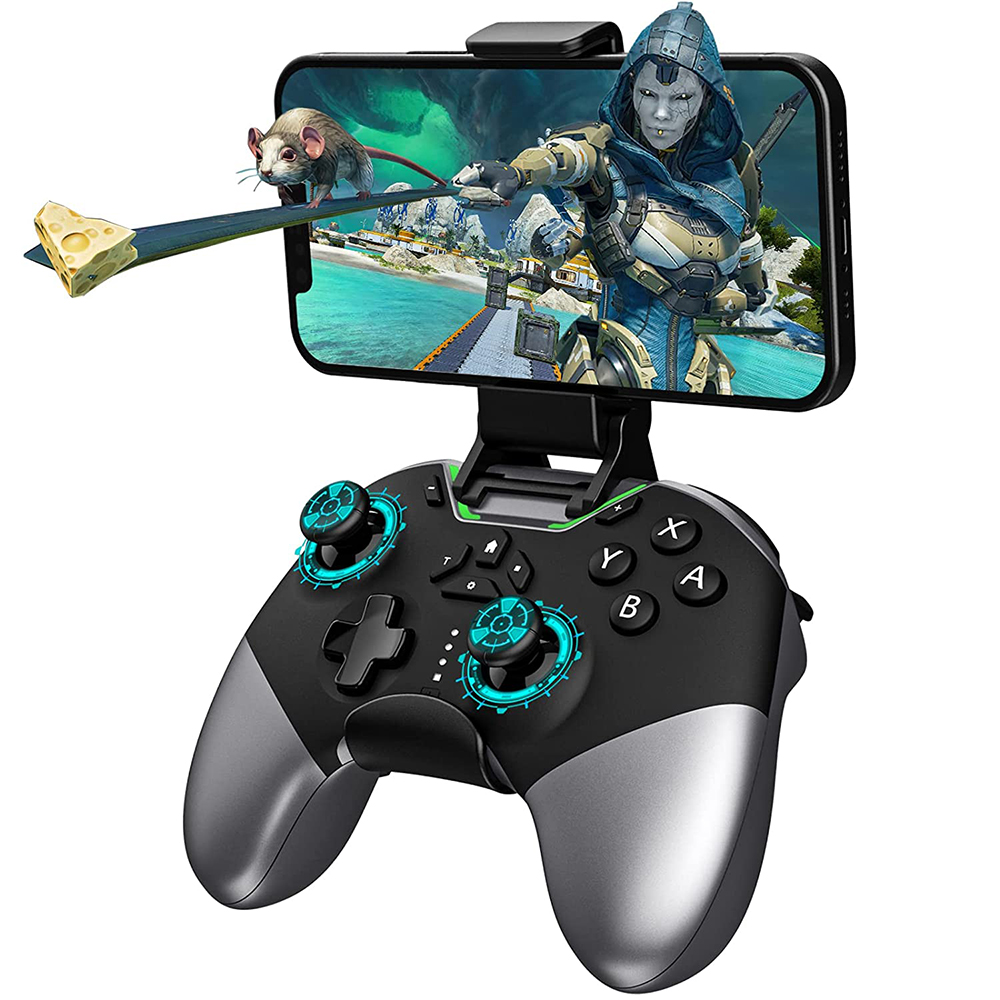 Last but certainly not least, we have the Gametrix Bluetooth Phone Controller. This pro wireless gamepad is a force to be reckoned with. Compatible with Nintendo Switch, Windows PC, iPhone, and Android devices, it's ready to take your gaming to new heights, no matter your platform of choice.
But the Gametrix is more than just a multi-platform maestro. It's packed with features that make it a standout in the world of mobile gaming controllers. The Lock Joystick Speed Function gives you consistent control, while the built-in six-axis gyroscope supports motion control for a more immersive gaming experience. And with its Turbo and Double Vibration Function, you'll feel every hit, explosion, and crash right in your hands.
Well, there you have it, folks! Three top-notch mobile gaming controllers that are sure to take your handheld gaming to the next level. But if I had to pick a favorite (and I do, because that's the whole point of this roundup), I'd have to go with the PlayBlitz Bluetooth Mobile Gaming Phone Controller.
Why, you ask? Well, it's got the compatibility, the stretch design for large phones, the esports class joysticks, and that sweet, sweet low latency. It's like the perfect storm of mobile gaming goodness. But don't just take my word for it. Give it a whirl, and see if it doesn't make your mobile gaming experience that much better.
But hey, the PixelSync and the Gametrix are no slouches either. They've got their own unique features and benefits that make them worthy contenders. So, whether you're a casual gamer or a hardcore pro, there's a controller in this roundup that's just right for you. So, what are you waiting for? Grab your controller of choice and get your game on!