Transform Your Room into a Celestial Haven with These 3 Best Galaxy Projectors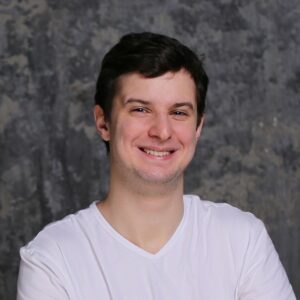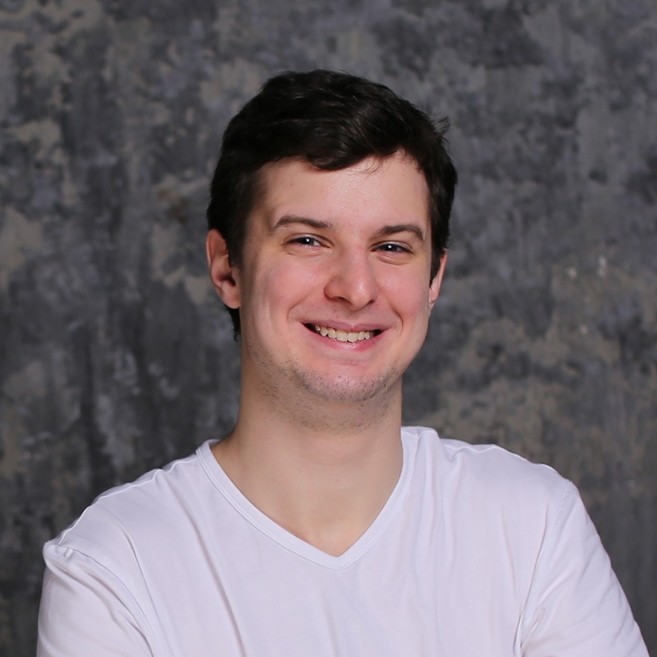 Nathan Gabriel
Updated: Dec 10th, 2023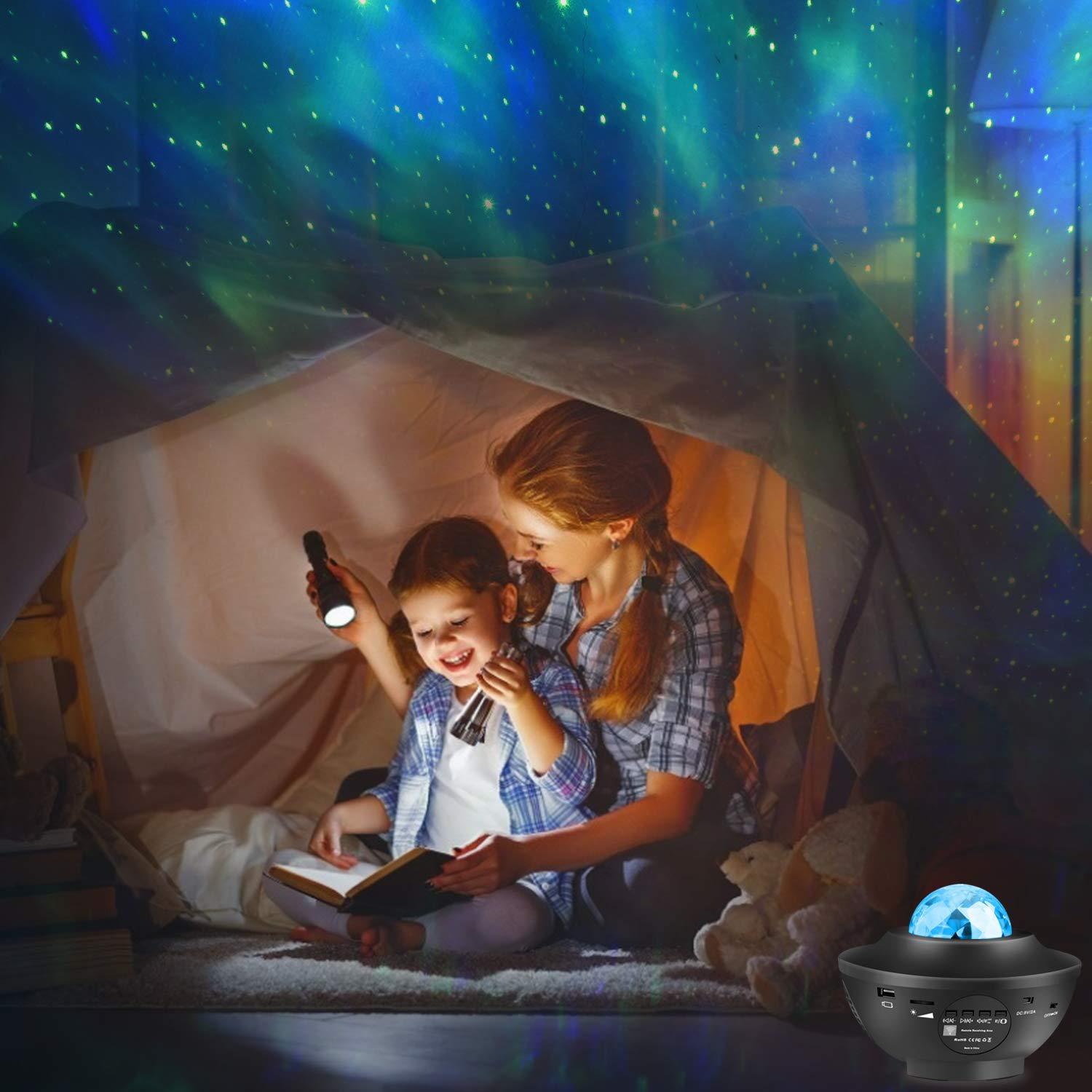 If you're like me, then you love to transform your space into a dreamy, starry night sky that transports you to a whole new world. Galaxy projectors can provide the perfect atmosphere to create a relaxing and calming environment for a peaceful night's sleep or a romantic evening in.
After trying out several different galaxy projectors, I've compiled a list of the top three best ones that I highly recommend. Each of these projectors has unique features that make them stand out from the rest, and they all offer a beautiful, immersive experience.
From the versatile lighting options of the SkyTrance Galaxy Projector to the 7-in-1 display scenarios of the StarNova 360 Degree Auto Rotation Galaxy Projector, each of these projectors has something special to offer. Whether you're looking for a projector with a music player, voice control, or a larger projection area, you'll find the perfect fit in one of these three products.
I'm excited to share my experiences with these top-performing galaxy projectors, and I hope my review will help you find the perfect one for your needs.
When purchasing a galaxy projector, here are some things to consider:
Display Quality:

Look for a projector that offers clear and vivid projections, with high resolution and contrast.

Projection Coverage:

Consider the area of the room that you want the projector to cover, and choose one with a projection range that matches your needs.

Noise Level:

Some projectors can be noisy, which can be distracting or disruptive when you're trying to relax. Look for a model that operates quietly.

Features and Settings:

Consider the different features and settings offered by each projector, such as different projection modes, brightness levels, timer functions, and connectivity options.

Ease of Use:

Look for a projector that is easy to set up and use, with intuitive controls and clear instructions.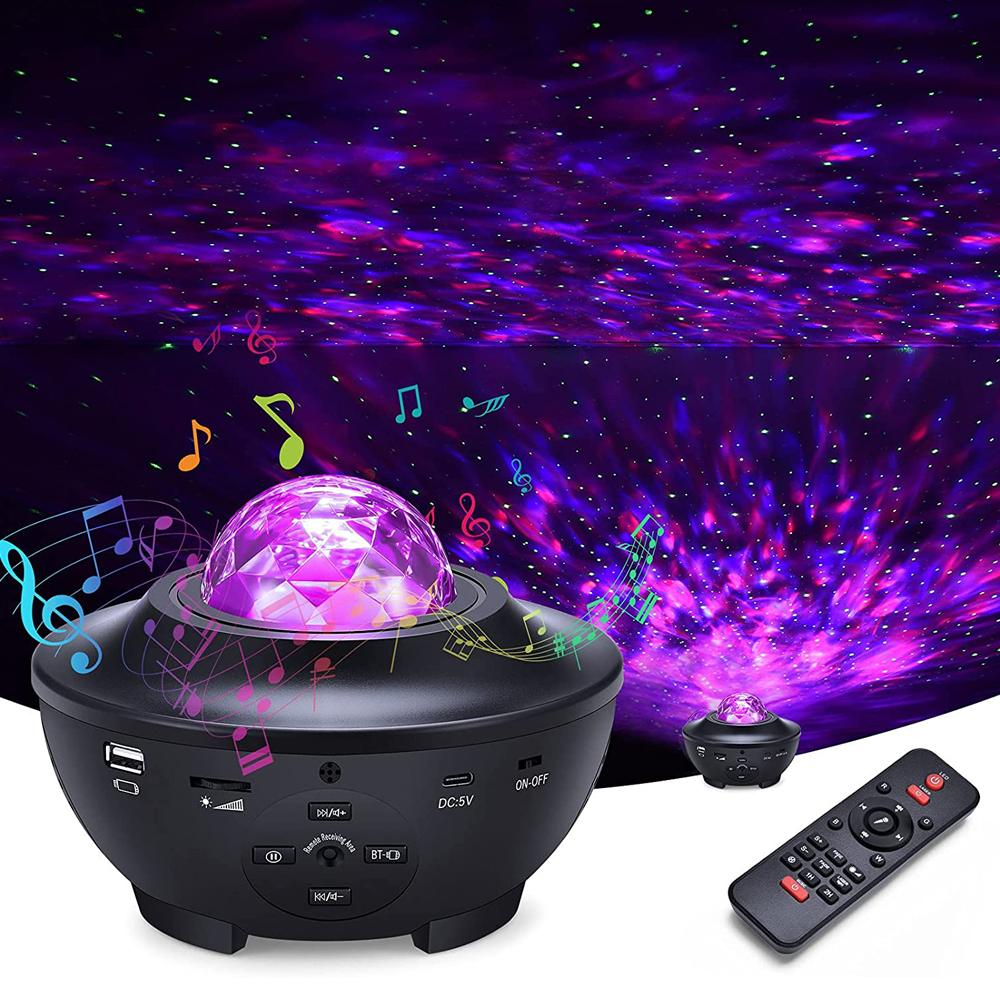 As someone who loves the beauty of the night sky, I was excited to try the SkyTrance Galaxy Projector. And let me tell you, it did not disappoint. This star projector is the perfect combination of technology and design, with 21 different lighting effects that allow you to experience a different and interesting starry night every time you use it.
The 3-in-1 design that combines stars, waves, and nebula projection creates a surreal and mesmerizing atmosphere in any room. The colored clouds alternately rotate and project high-resolution stars, while the clouds float like ocean waves, bringing the night sky to life. The effect is so realistic that it stimulates a child's interest in astronomy, inspiring curiosity, imagination, and creativity.
What's even more impressive is the built-in mini Bluetooth 5.2 feature that allows the starry sky projector night light to be used with smartphones via Bluetooth, making it not only a nebula projector but also a music player. You can enjoy the fantastic starry night while listening to music, and the lights will even flicker with the rhythm of the music, producing a richer starry projection effect.
This night light also features sound-activated design, flashing with the music or your voice, creating a relaxed, romantic, colorful space projection atmosphere that dances with the star projector. It's perfect for helping you relax your body, and the gentle water waves can guide you to sleep well. And for children, the dream of stars and wave projection can make bedtime fun and accompany them to sleep.
Overall, the SkyTrance Galaxy Projector is an exceptional product that is easy to operate and comes with a remote control, making it simple to change the light mode, music songs, and atmosphere. It's also lightweight and convenient to carry, allowing you to bring a romantic star night with you everywhere you go. Whether you're looking for a night light, decoration, or gift, this galaxy projector is an excellent choice.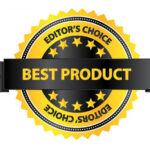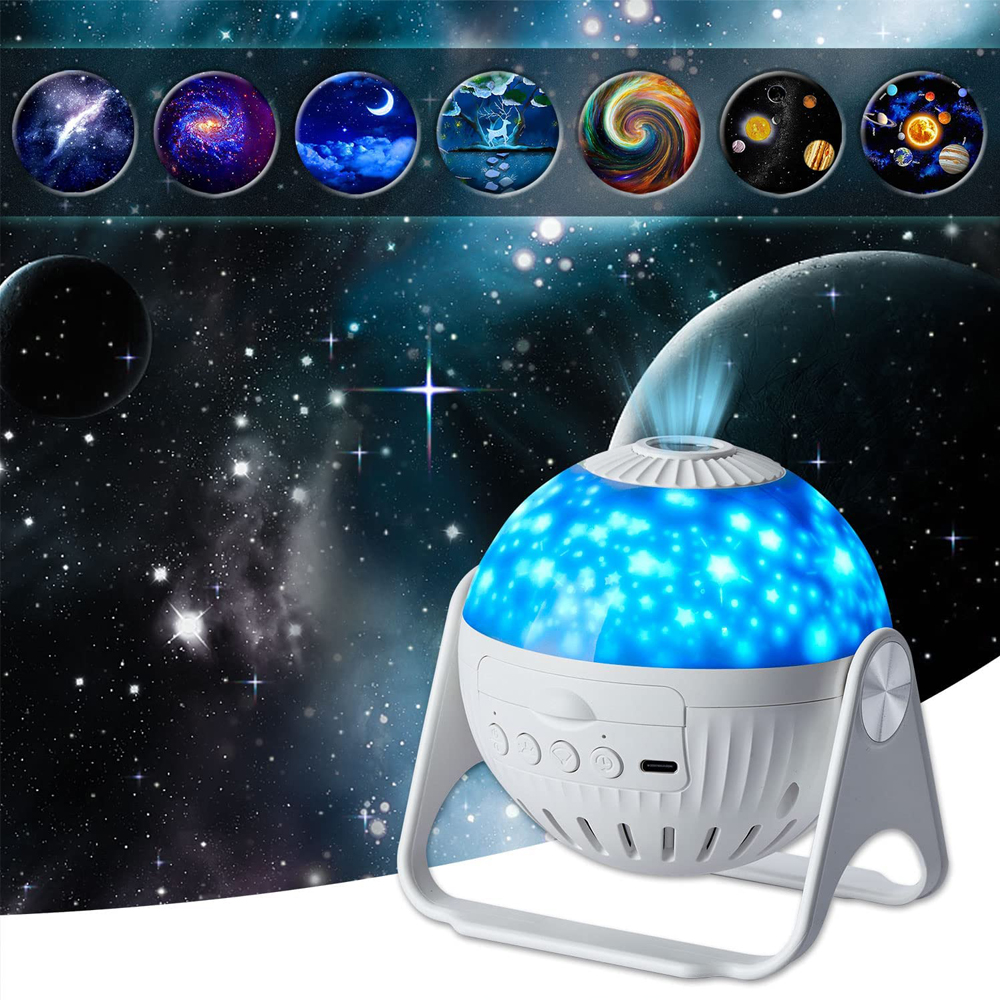 Are you ready to explore the universe from the comfort of your own home? Look no further than the StarNova 360 Degree Auto Rotation Galaxy Projector. With its 7 different display scenarios, you can journey through the galaxy, gazing at the colorful stars, beautiful moon, and breathtaking milky way.
Not only does this projector offer stunning visuals, but it also provides a noise-free and soothing sleeping environment with its timed shutdown function. You can easily adjust the focus for crystal-clear imaging with the twistable top screw ring. With a 4M projection distance and 50㎡ projection area, this HD galaxy projector can be rotated 360° to project scenes on the ceiling, walls, and floors.
Remove the lampshade and transform your room into a romantic starry sky, perfect for weddings, birthdays, or holiday parties. Made of high-quality ABS material, this projector is safe for children and provides fun manual switching of film sheets for intellectual development.
Let the StarNova 360 Degree Auto Rotation Galaxy Projector take you on a journey through the universe, creating a unique and relaxing visual experience. It's the perfect gift for both boys and girls who love the wonders of the galaxy. Upgrade your stargazing game with the StarNova projector today!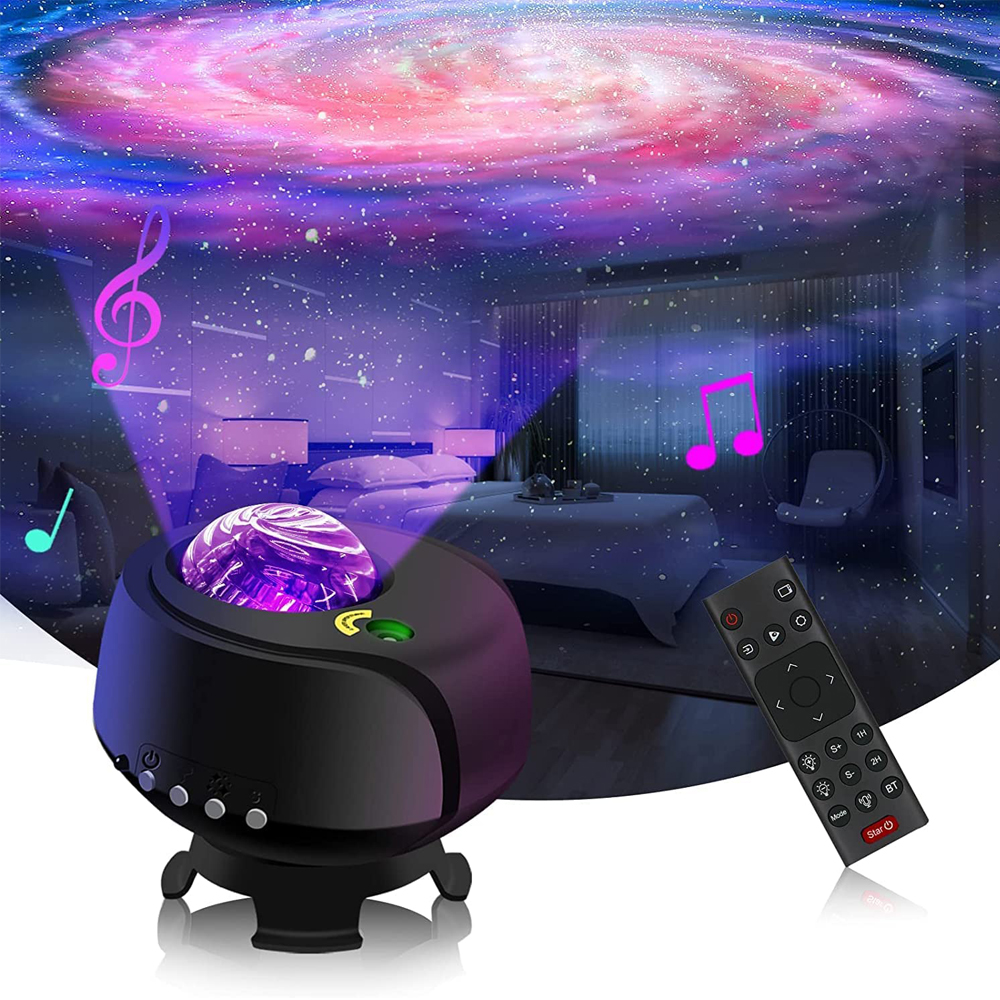 Are you ready to immerse yourself in the infinite universe from the comfort of your own home? Look no further than the GalaxiScope Galaxy Projector.
With its stunning sci-fi nebula and dreamy galaxy shapes, this projector offers the largest light coverage, flowing throughout the entire room for a truly immersive experience. And with its built-in Bluetooth speaker, you can connect to your phone and enjoy your favorite music while experiencing the stunning light show.
The GalaxiScope also offers adjustable brightness and speed, with four levels to help you sleep comfortably. With the timing function, you can easily set it to shut off after one or two hours or even automatically shut down after four hours for safety and power saving.
With the included remote control, you can easily switch between 14 color combinations and activate or deactivate the northern lights and stars separately. The easy-to-use design makes it perfect for children and adults alike.
Experience the universe like never before with the GalaxiScope Galaxy Projector. With its immersive projection shapes and stunning light coverage, it's perfect for creating a unique and dreamy atmosphere. Order yours today and enjoy the beauty of the universe from the comfort of your own home.
In conclusion, if you're looking to bring the beauty of the universe into your home, these three galaxy projectors are some of the best on the market. The SkyTrance Galaxy Projector offers a 3-in-1 experience, combining stars, waves, and nebulae for a truly unique and unforgettable night sky. 
The StarNova 360 Degree Auto Rotation Galaxy Projector provides a noise-free and soothing sleeping environment with its timed shutdown function, and its adjustable focal length produces clear images. 
The GalaxiScope Galaxy Projector offers a large light coverage, multiple color options, and a built-in Bluetooth speaker for wireless music streaming. Whichever projector you choose, you can enjoy the wonders of the universe from the comfort of your own home.