3 Best Sleep Headphones To Help You Relax and Sleep Better with Sounds and Music!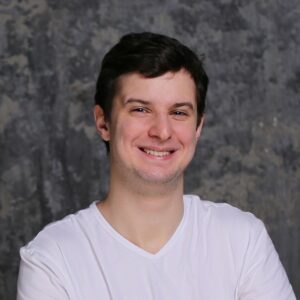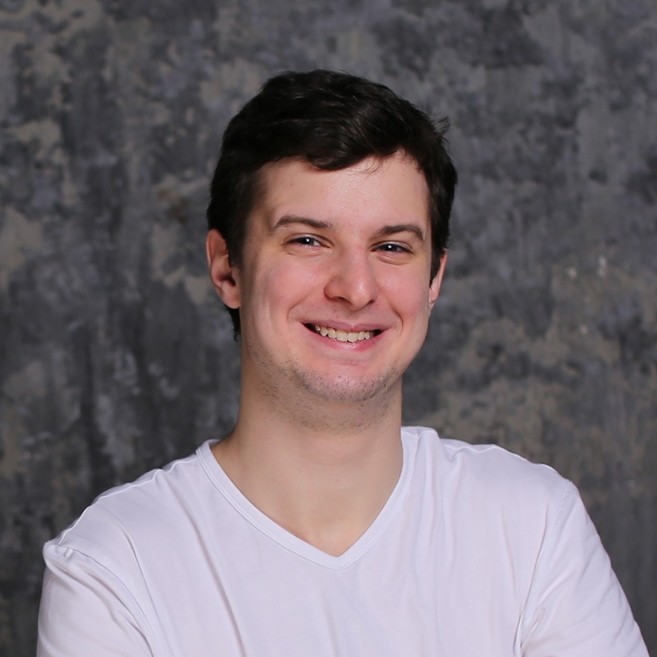 Nathan Gabriel
Updated: Aug 28th, 2023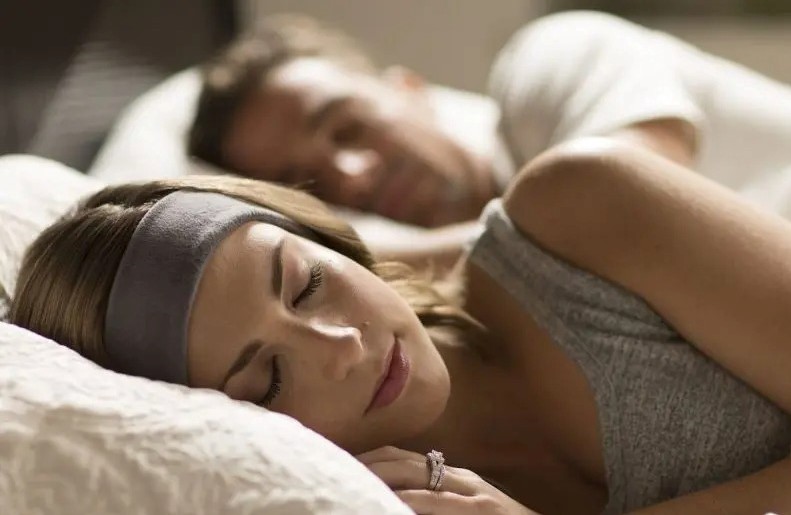 Apart from counting sheep, hearing a lullaby does something to our nervous system which allows us to fall into a deep slumber easily.
However, there's a big problem: most traditional earphones and headphones aren't sleep friendly. They tend to slip and fall whenever you need to toss or turn. Using a speaker instead of portable audio devices can feel off.
Fortunately, tech geeks are now giving us the best headphones for sleeping – the band-style sleep headphones!
Since we're big fans of music-induced sleep, we couldn't wait to find out the best options so we can share them to you.
If you want to find out which sleep headphones are the best buys of 2023, read on!
How We Decided
What made us say that we have found the best picks for sleep headphones? We spent eight days testing out the best-selling sleep headphones and reviewed it together with our trusted tech geeks.
During our review, we looked for the following:
Speaker Quality
We looked for high-quality sleep headphones with impressive speaker quality, sound surround feature, and a capacity to make you hear every detail of your music.
Band Quality
We checked the durability of the band, and if it can really stay wrapped around the head for a long time, and if it stays on even while you sleep.
Versatility
To get your money's worth, we also made sure we added headphones that are not only great for sleeping, but also for other activities.
Convenience
The items we added here are simple to use, but very effective.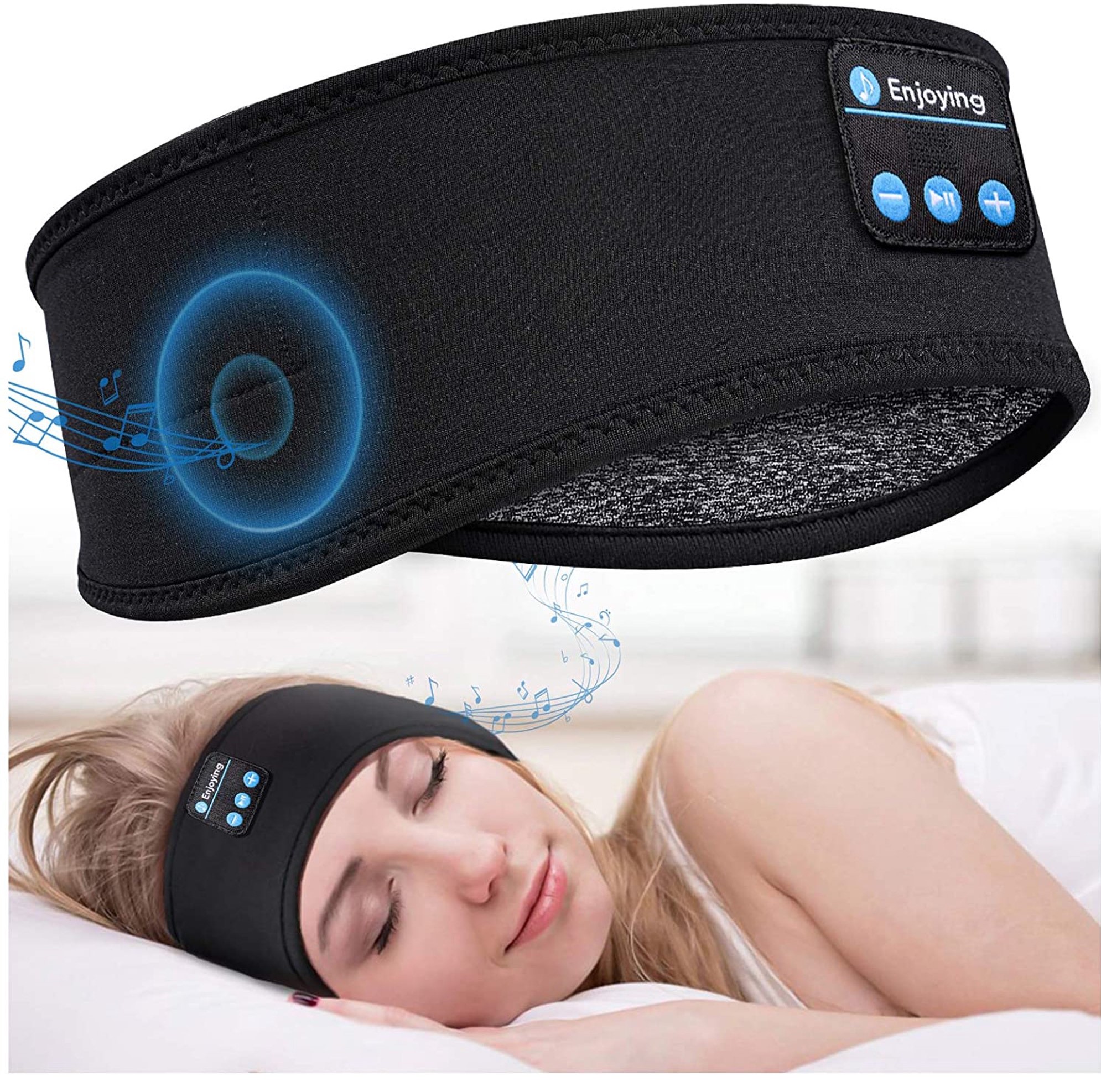 The SlumbaSleep might come across as the lightest, slimmest band among the three. Still, this sleep headphone comes with the most powerful pair of speakers. The speakers follow the latest in sound technology, where loud, booming sound is made possible by lightweight, slim speakers. 
The SleepSlumbah also comes with a breathable band with a very snug fit! We love how its band isn't thick but doesn't fail to keep the speakers in place. 
If the speakers do move, don't fret – they can be moved and adjusted easily according to your preference! 
The Bluetooth capacity is also topnotch – it can stay within range within 33-feet. The sleep headphones also come with a built-in microphone 
We also love that the band is very breathable and comes with a design that promotes air circulation. 
It's also cool that you can use it for sleeping and other activities, including working out, yoga, walking outside, or doing chores around the house. 
Battery-wise, the SumbaSleep comes with impressive battery power. When fully charged, the SlumbaSleep lasts for ten hours.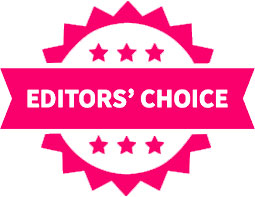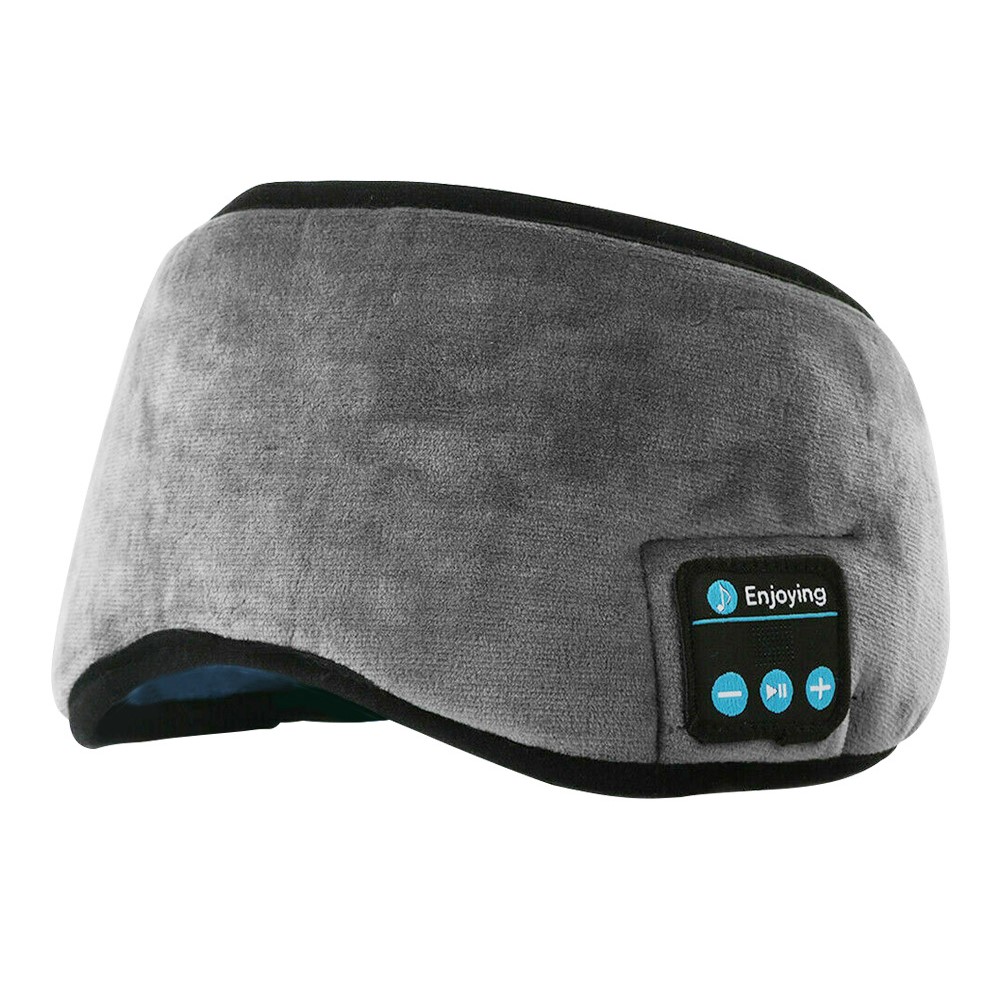 The fluffy band creates this sensory signal for the body to relax and calm down. The band also acts as a mask to prevent you from getting distracted by the light or shadows of people around you.

The speakers to this sleep headphone are also phenomenal. Even though they are lightweight and small, it's enough to distribute a high-definition sound for music of all types. 
The Bluetooth connection to these sleep headphones features the latest 5.0 Bluetooth, which can connect within a 33-foot range. 
The sleep headphones also includes a microphone, should you be needing to answer calls or make commands. 
We were impressed at the sleep headphones' ability to block lights and sounds, giving any user a relaxing state ready for sleep. 
We love how the band is just sweat and moisture-absorbent – you won't have to worry about getting sweaty around your eye area while you sleep. 
What we also like about the HumSleep  is easy to clean and maintain. 
Despite its fluffy design, the SlumbaSleep is incredibly breathable! 
The HushHum caters to all kinds of sleepers. You won't have to worry about the speakers slipping off while you change sleeping positions.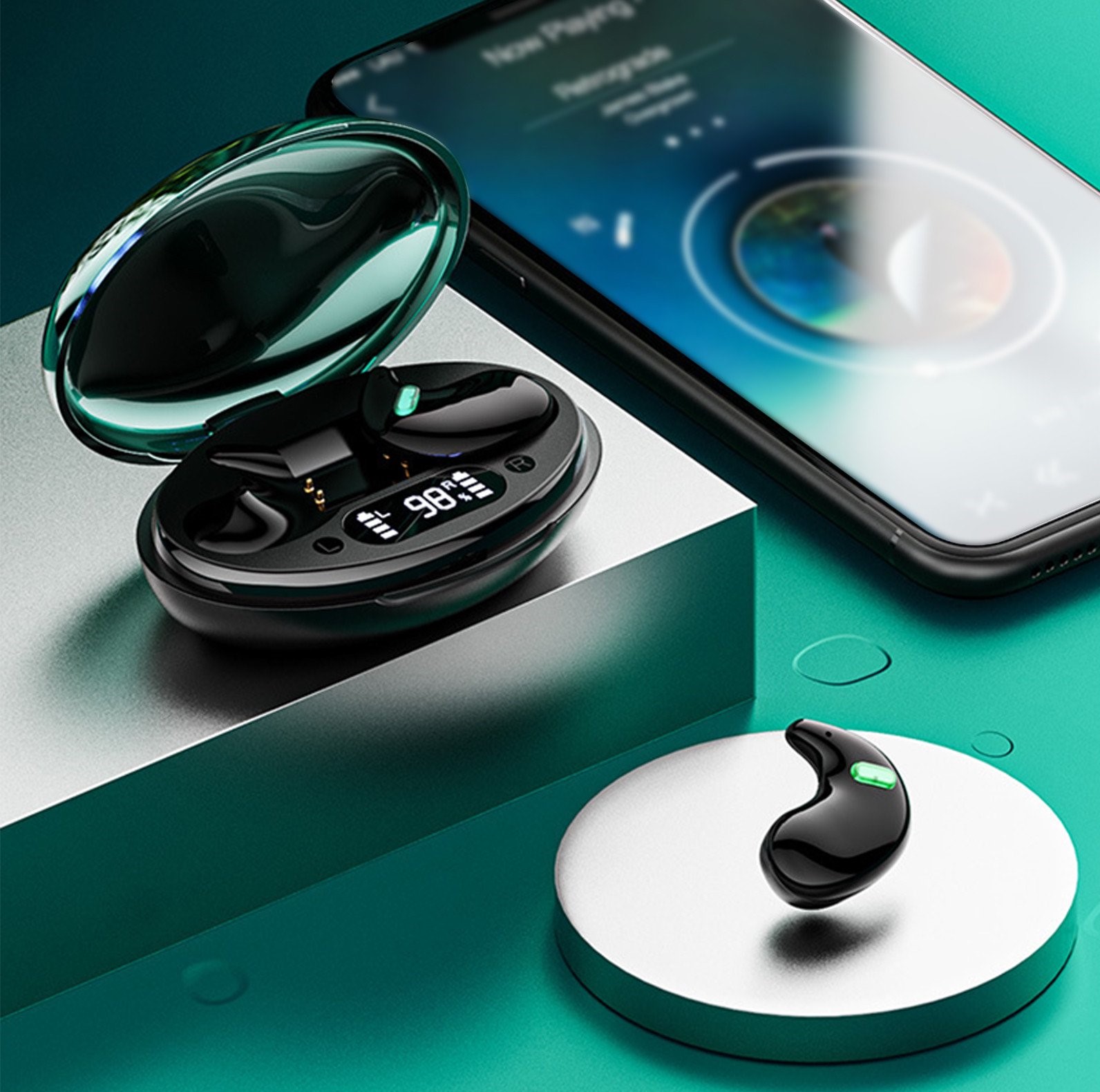 If you're looking for traditional earphones that can also double up as sleep headphones, our best recommendation is the TabXoothe. 
In one glance, TabXoothe looks like a regular pair of earphones, but it's more than that! What we noticed is that the TabXoothe is actually designed to cling to the ear during sleep. 
The design of the TabXoothe feels really comfortable and fit on the ear. When we tried them, there was no slipping or falling off. The earphones are made of silicone which enables the cling-factor without the discomfort. 
The TabXoothe comes with Bluetooth 5.2 which works within a 33 feet range. It also comes with a 120-hour standby mode. 
We love how the TabXoothe comes with a 9D shock sound effect that makes you feel every detail of the music you're listening to. 
The TabXoothe also throws in 360-degree surround sound and HIFI sound performance. 
The total charging time is 1.5 hours. When fully charged, the TabXoothe can play songs for seven hours straight, lasting up to 24 hours. 
The multipurpose sleep headphones can also be used in other activities. 
You deserve the best sleep so you can live your days with energy and zest! A good set of sleep headphones can give you the quality sleep you need to rejuvenate your energy and help you perform your very best! 
If you're looking for the best sleep headphones, check out our list above. Recommended by tech geeks and sleep experts, you can trust that our top picks will give you the best sleep ever.