3 Best Back Massagers to Work Out Those Tight and Tired Muscles and Joints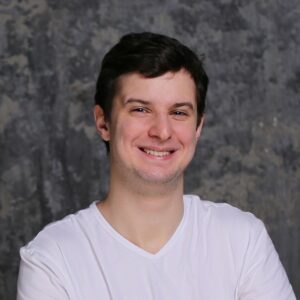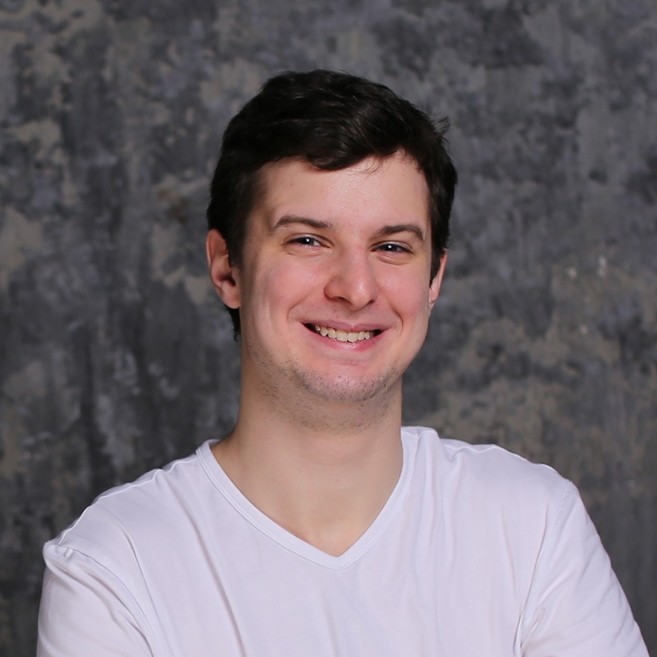 Nathan Gabriel
Updated: Dec 10th, 2023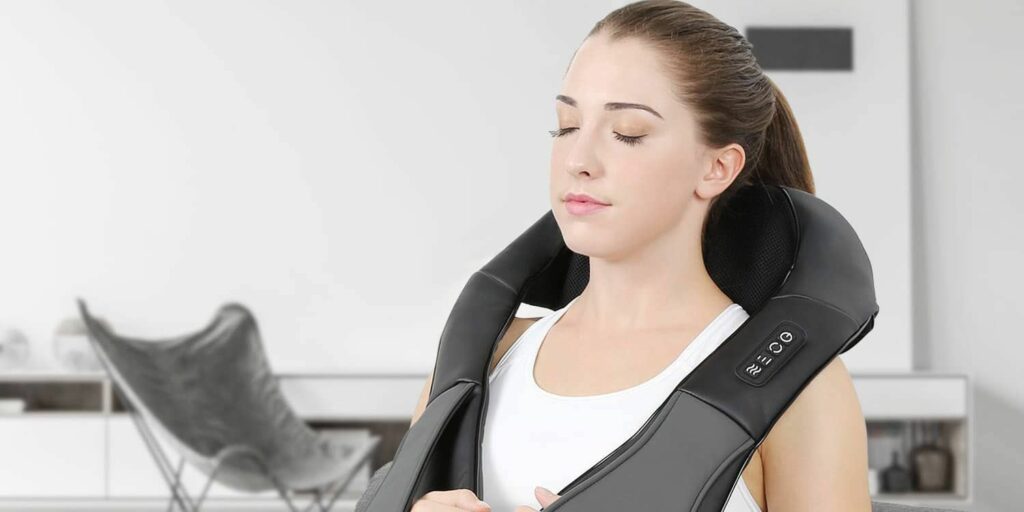 For someone who works an 8-hours desk job, I find refuge with good quality back massagers to alleviate the pains and aches I get every day. Indeed, there's no better feeling than having a tiny, portable device at your disposal to work out those sore and tight muscles after all of that sitting. Even research agrees that these back massagers could stimulate circulation and improve pain symptoms that decrease stress. So, no wonder you're looking for the perfect back massager to get rid of those kinks and knots at home or in the office right now.
However, here's the gist: it's pretty challenging to know which one is good and which one is not. Probably, after googling for some time, you still haven't found the perfect massager that understands your needs. So, to help ease the burden of going through all these troubles, I'm listing down 3 of my favorite back massagers to guide you through choosing only the best. 
Read along.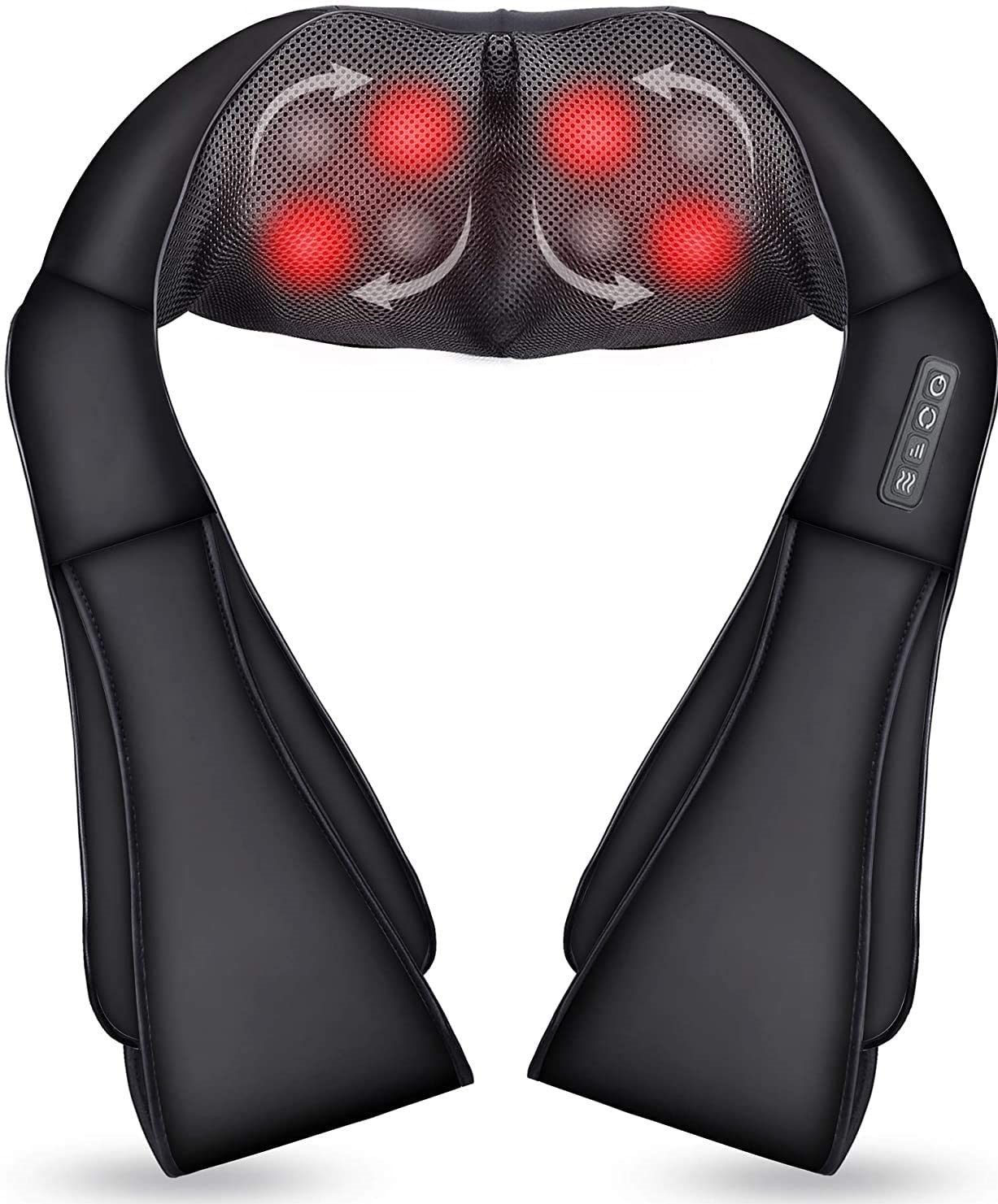 Are you looking for a portable massager on the go? Do you want to invest in a massager that you can use all around your body? If you're all for portable massagers that can provide relief on the go, we recommend the ParvaFlex. 
At first glance, the ParvaFlex leaves an impression that it is purely a neck massager. It features a flexible, hang-on-the-neck design. However, when you take a closer look, you will see that this ergonomic massager with a smart design is suitable for all parts of your body. 
When it comes to massage quality, the ParvaFlex is up there. The device features a 3D massage style that incorporates heat therapy for total relief! This feature will make you feel as if you're being massaged by multiple hands. 
The ParvaFlex also comes with 8 different massage styles for strains, sprains, and unreleased pressure on the muscles. You also have a choice of the massage pressure – there's low, medium pressure, hard and super hard. 
This device allows you to enjoy hands-free massage – no more sprained hands just to enjoy an at-home massage experience. The ergonomic design of the ParvaFlex makes it ideal to use for all pain points – back, waist, shoulder, neck, and even on the foot. 
In one single charge, this massaging device can work up to 20 15-minute sessions. 
This is a great choice for people who want to keep a massaging device in the office, or for those who want to incorporate a good but inexpensive massage for their travels!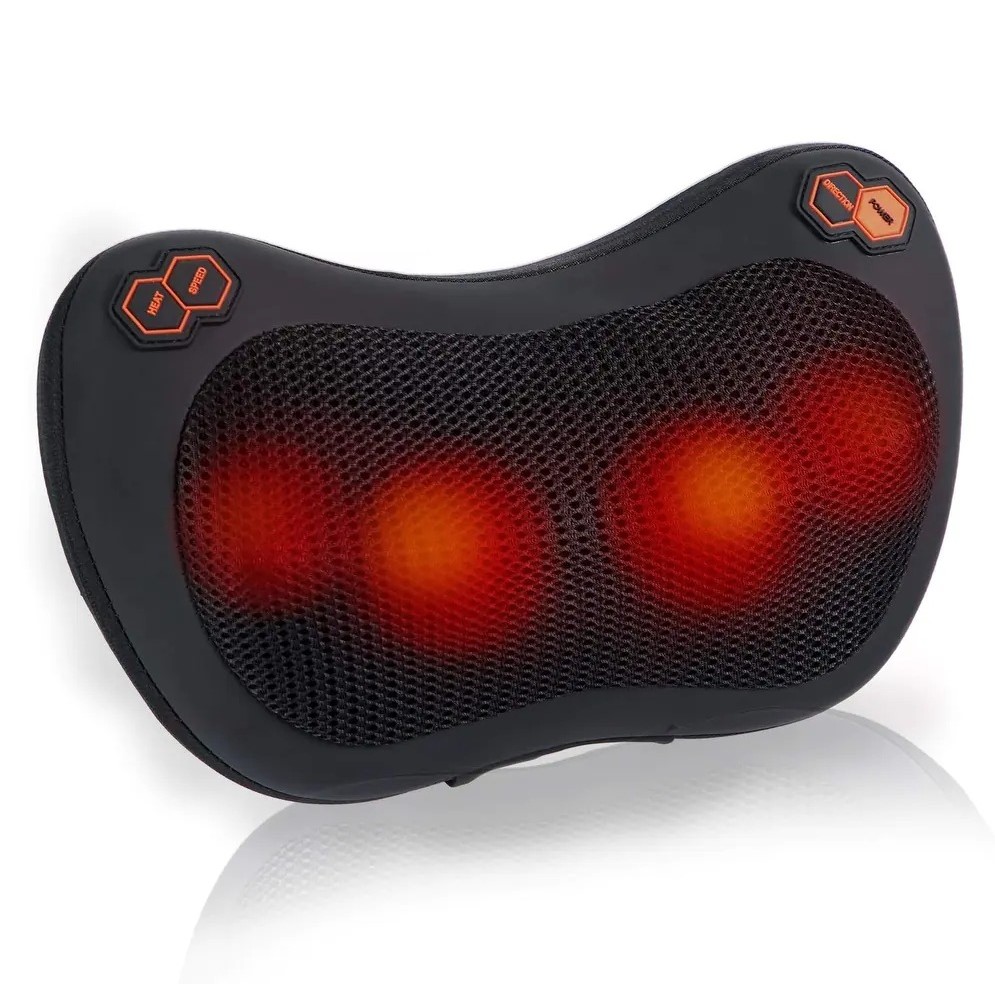 Now, here's a back massager that's PERFECT for those short yet quality relaxation moments in the office. The CalmePod is a pillow-like massager that you can attach to the back of your office chair and get some serious kneading to unknot those tight and sore muscles. 
What's impressive about the CalmePod is its 4 massage variations that could really get into those tight places and deliver relief—all thanks to its built-in bi-directional massage function. Its deep-kneading Shiatsu massage nodes are 100% effective in soothing those tired muscles. There's also an option to choose which speed and intensity work for you. And the best part? It comes with an integrated Jade Heat Stone massage, which improves blood circulation, promotes sleep, and reduces overall stress.
On a personal note, the CalmePod is one of those massagers that gets what you need. Whether you're at the office, at home, or even while driving, it's quick and easy to pop on and enjoy quality massage. There's a reverse function, user-friendly speed/heat toggle, and portable car adapter to give you that much-needed quality massage whenever and wherever you need it.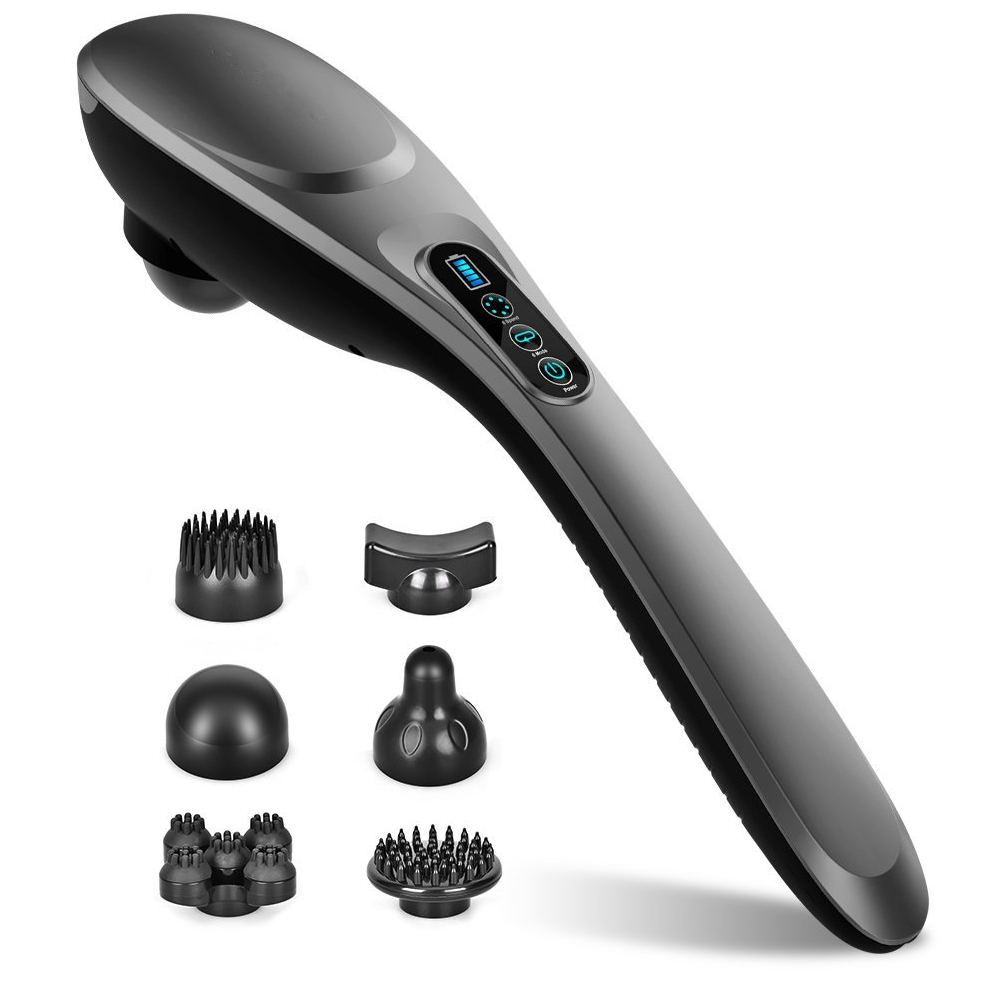 Here's a back massager that could effectively target every tight muscle in your body. The Muno Duo is perfectly angled to help you get onto those hard-to-reach areas, whether sitting or standing. This device also fires up to 3200 pulses per minute, which is enough to ease pain and promote recovery.
Aside from that, the device also gives you autonomy in controlling the speed and vibration to suit your varying massage needs. It comes with 10 variable speeds, 12 vibration modes, and 6 different massage heads to effectively target every pressure point and deliver every massage technique that you fancy. So whether you long for deep tissue, shiatsu, or vibration therapy., the Muno Duo leaves no prisoner behind.
With all the options available on the market today, it can be extremely daunting to know which one is the most effective in providing that instant relief you long for. Some could be full of features but lack the necessary power to deliver the intensity and speed your body needs. Or, worst case, they only work for a short time, putting your investment in complete waste. That said, these products we recommend have passed all our criteria and guarantees to deliver the best service possible.