5 Best White Noise Machines (Sound Machines) to Buy Because You Deserve Quality Sleep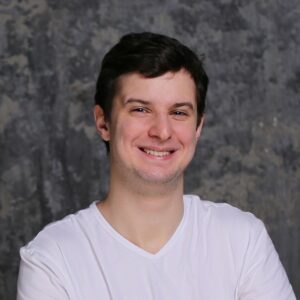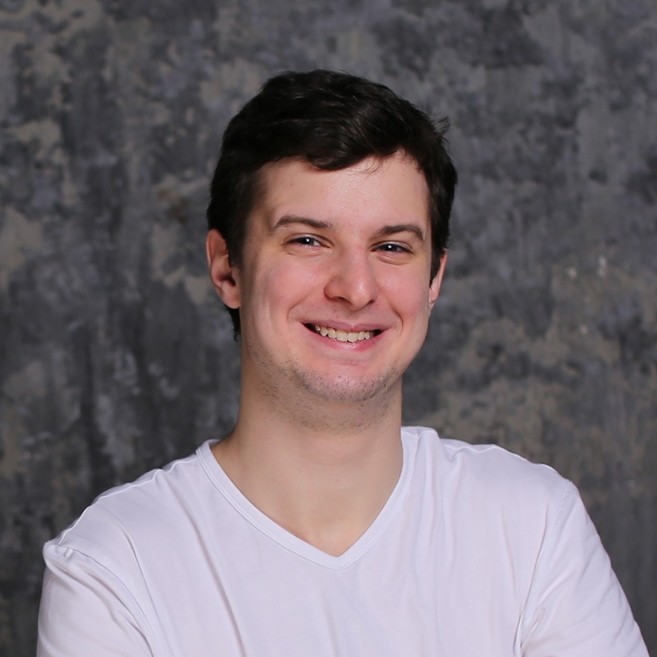 Nathan Gabriel
Updated: Dec 10th, 2023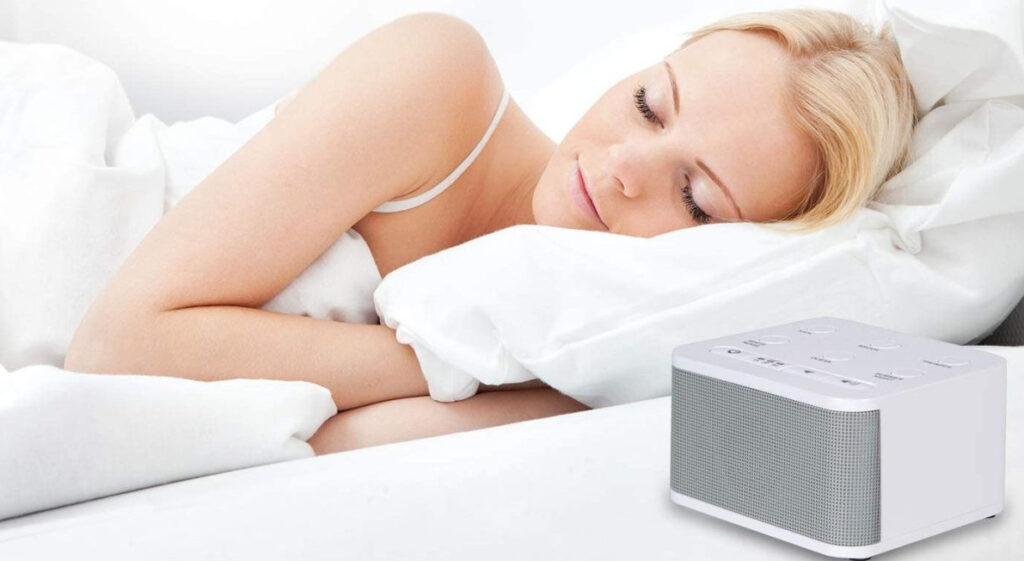 Sometimes, sleep is hard to come by, especially when we're often distracted by the sounds of our surroundings. Those sirens, the dog barking across the street, and if frustration kicks in, you can even hear water droplets from the bathroom. Unwanted noises can be the enemy in our quest for goodnight's sleep, but that doesn't mean there's nothing we can do about it.
Enter White Noise Machines or Sound Machines. These devices, as the name suggests, provide sounds that are scientifically proven to induce sleep. For example, the sound of birds chirping in the forest, the splashing of waves, and so much more. These sounds are played in random order at the same aptitude, resulting in a shushing sound that makes you fall asleep. 
Of course, there's more science that goes into this technique, but that's for another article. What we have prepared for you is our Top 5 Picks for Best White Noise Machine to help you create a more relaxing bedroom environment that promotes healthy, high-quality sleep. Read along.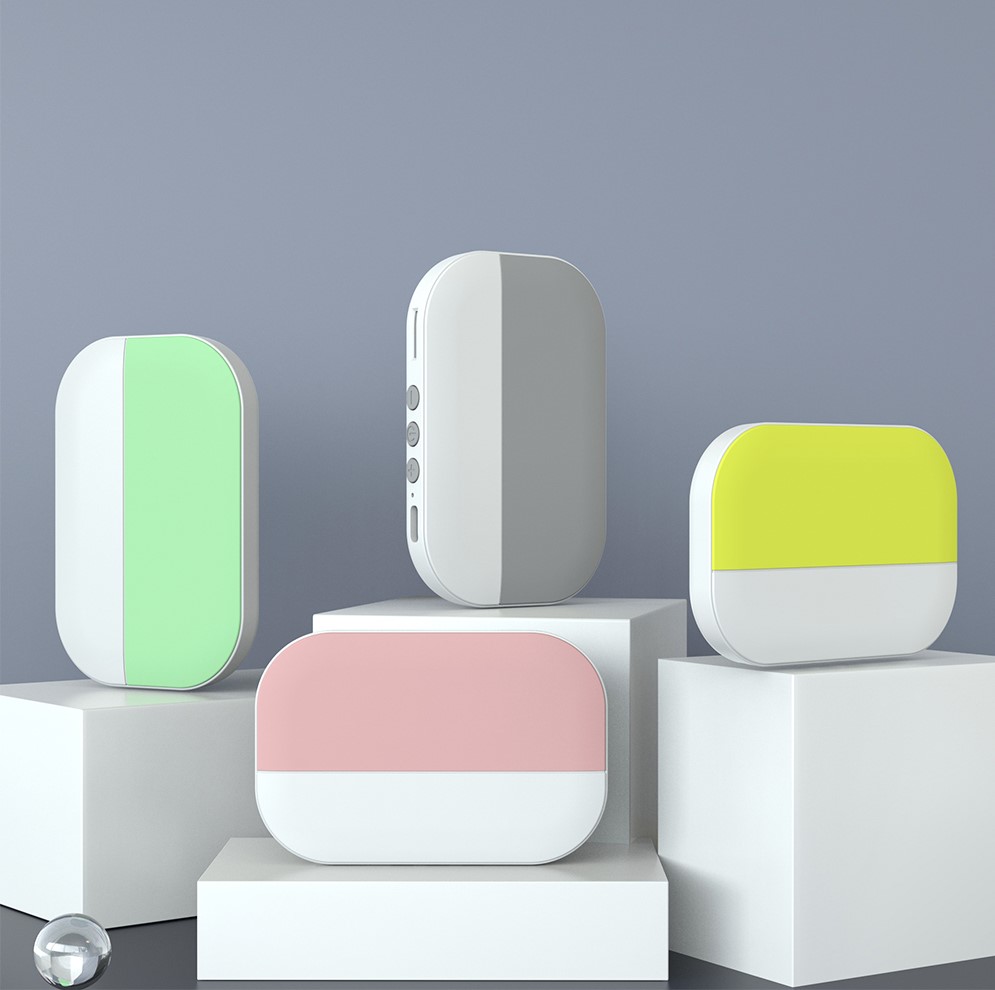 TixTune Bluetooth 5.2 Sleep Bones Conduction Wireless Bluetooth Audio Pillows Sleep Artifact Sleep Baby Bluetooth Speaker
If you want versatility and multifunctional features, our top recommendation for a white noise device is the TixTune.
The TixTune comes with a Bluetooth 5.2 feature which allows you to connect the device to your phone even if you are 30 feet away – a feature that comes in handy if you want to play music to your sleeping baby in the nursery.
The speakers of the TixTune also produce very gentle, and low-bass sounds to promote better relaxation for the listener. The design of the speakers allow a 360 sound surround even if it's a few feet away.
The TixTune comes with a bone conduction technology which enables you to place the speaker near your ear without worrying about ear damage.
This white noise device is one of the long-lasting speakers you will find in the market – thanks to its 500 mAH battery. After charging for 2 hours, you can have a speaker that has a standby time of 15 days and 20 hours of cruise duration.
The TixTune comes with a high frequency range – we love how the speakers didn't come with jumpy and lagging sounds when we connected it with a wireless, Bluetooth sound input.
Great for both baby and adult use.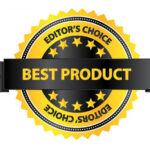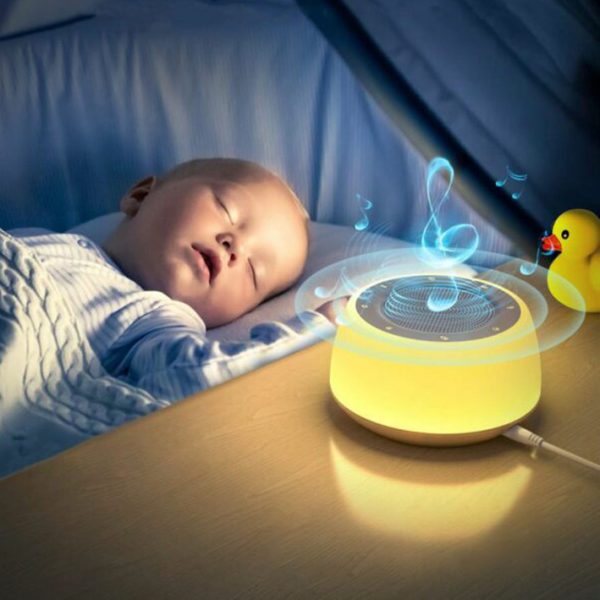 If you're looking for a white noise device that is more baby-oriented, then look no further than the GoSnooze. This device comes with 16 high-fidelity soothing sounds, including the 4 most popular lullabies like Twinkle, Twinkle Little Star, Hush Baby, Moon Night Song, and Rock-a-Bye Baby. The GoSnooze also comes with 7 colored night lights that most kids prefer. But this feature isn't just an ordinary night light. It also functions as a breathing light that guides you to breathe along with the rhythm of the pulsating light, which is an effective way to calm you or your baby and fall asleep faster. Although the GoSnooze is more focused on getting your baby to sleep, it is also suitable for all troubled sleepers.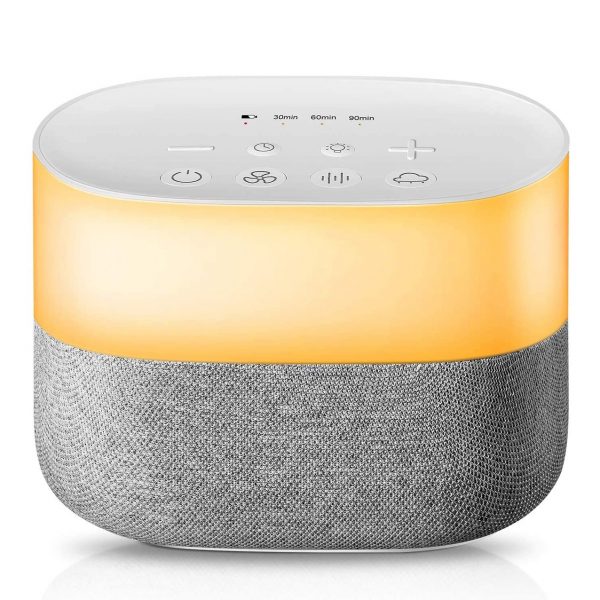 The SlumbeX White Noise device is our absolute favorite out of all the products we have tested. It comes with 26 quality sounds (8 classic white noises, 8 fan sounds, and 10 nature sounds) to choose from, giving you the opportunity to know which one works best for you. There are also 3 timing modes available—30, 60, and 90 minutes—to help you create the PERFECT sleep rhythm. Plus, a beautiful memory function that your most-used sleep settings for easy access.
For most of us, we love SlumbeX's night light feature. It's ambient enough to create the perfect atmosphere, and it comes with an intensity setting (30, 60, and 100) to really target the right mood. This makes the SlumbeX an ideal tool for concentration and relaxation activities like yoga, meditation, etc. Overall, the SlumbeX is an excellent device to improve sleep and create a soothing atmosphere that everyone can use, including your little ones.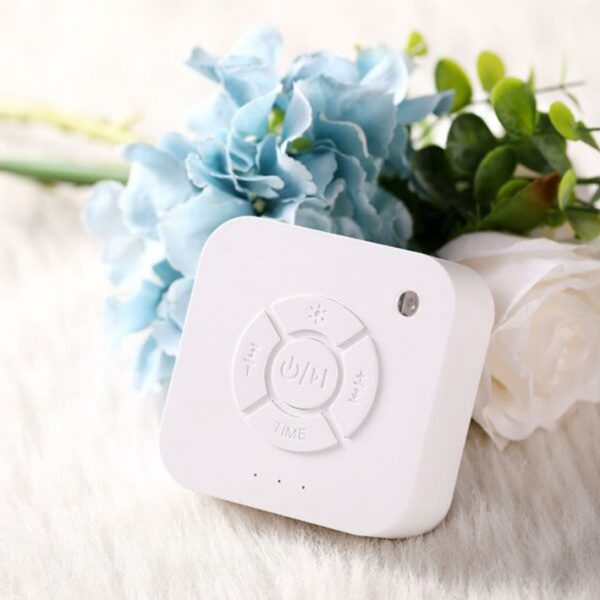 This white noise device from FortyZs is one of the most top-rated devices for 2023. It's small, compact, and doesn't include many gimmicks, but it gets the job done: put you or your baby to sleep. The FortyZs comes with 9 kinds of natural sounds (including 3 lullabies) that create the perfect condition for falling asleep. Its new and improved White Noise Machine operates at a frequency that improves REM, making it one of the most dependable devices out there.
Like most devices, the FortyZs also comes with an auto-shutdown timer, easy-to-use buttons, and built-in quality speakers. But what stands out the most is the FortyZs impeccable battery life. Yes, it supports up to 36 working hours (full charge) without interruption. You can even charge it using your USB chargers when traveling. And that's an amazing feat for a small device.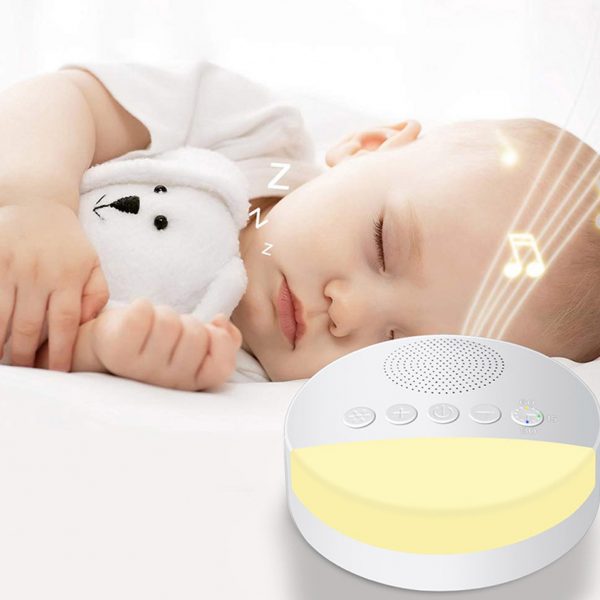 If you're looking for a white noise machine that offers more varieties of sound, then the SleepiTunes is your best bet. This device comes with 20 high-fidelity sounds, including lullabies and nature sounds that deliver a uniquely soothing experience. These high-quality sounds operate at the right frequency that improves sleep and induces relaxation. It also comes with an auto-shutdown feature to help you set your sleep rhythm hands-free.
What makes the SleepiTunes such an excellent choice is its ability to transform your bedroom into a sleeping haven. The built-in night light provides the right amount of brightness to set a relaxing atmosphere in the bedroom. Plus, it also functions as a breathing light that could help you release stress and fall asleep faster. 
White noise machines or sound machines are great additions to your sleep regimen, especially if you're a troubled sleeper. These devices help trick your brain into canceling other unwanted noises and enabling you to sleep faster. However, in choosing the best device that fits your needs, it all boils down to the quality of sound it provides. All sounds provided by a white noise device MUST operate at the right frequency so that it's conducive to relaxation and sleep. Nonetheless, the options we provided in this review pass all our tests and are worthy investments to achieve your best sleep ever!