Top 3 Wireless Microphone To Upgrade Your Vocals In 2022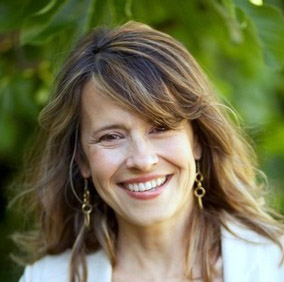 Kelly Brook, Contributor
Updated: Feb 22th, 2022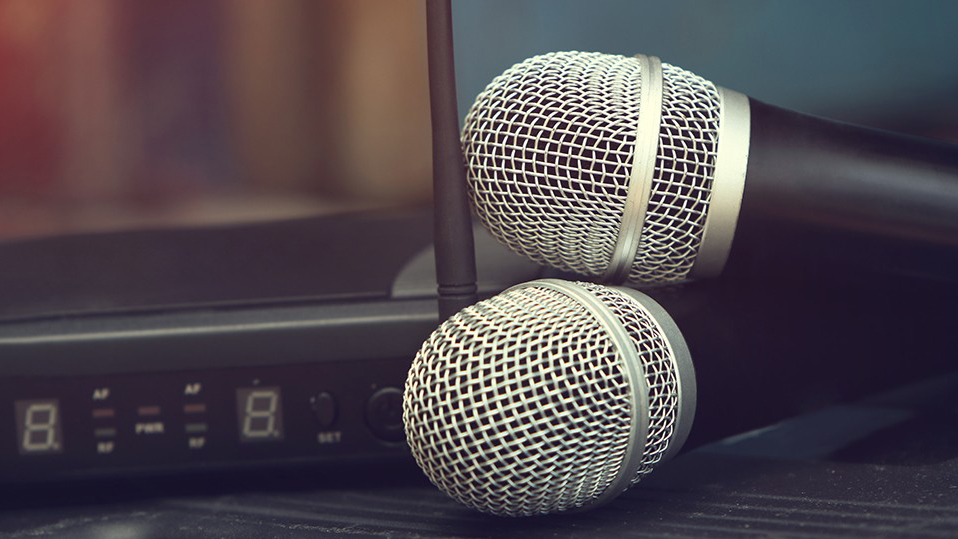 If you've been looking for a convenient and affordable way to upgrade the vocals in your videos, podcasts, events, then you've come to the right place. 
With the fast-growing advancements of cameras and mobile phones, having clear audio and quality vocal sounds through a good mic is often overlooked. So whether you need a reliable wireless microphone for live performances or uninterrupted recordings for online content, this list breaks down our top finds to help you get the one you need and will love. 
You'll find a range of budget-friendly options with price tags under $80 that offer excellent vocal transmission and noise-free audio recording. No worries, we talk about each of their key features to help you find the perfect wireless microphone.
Let's get started!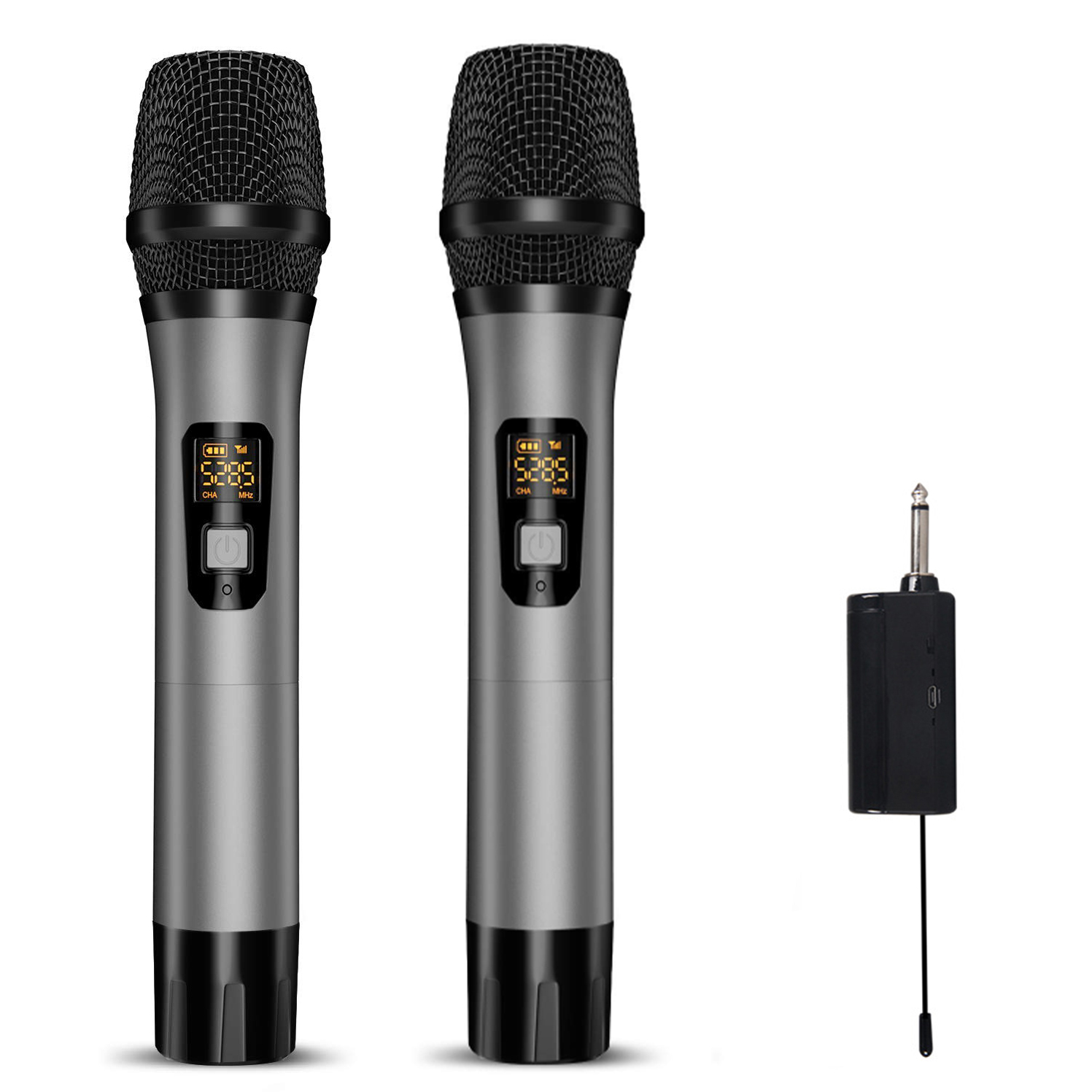 Our top pick would have to be the DynaSonik Bluetooth Wireless Microphone for its mid-range price point and versatility. It's a suitable option for both professionals and beginners. 
It has everything you need to express yourself or sing your heart out, including two wireless handheld microphones with anti-rolling protection rings, a Bluetooth receiver, a USB charging cable, and batteries.
Thanks to the built-in high-sensitivity unidirectional core in each mic, its transmission distance ranges up to 196 feet in open spaces. You can expect enhanced signal stability, no delays, no radiation, anti-howling, antijamming, and constant frequency. 
All you'll need to do is connect to any input device with a MIC/AUX interface, such as speaker systems, singing machines, audio amplifiers, PA systems, voice amplifiers, and enjoy!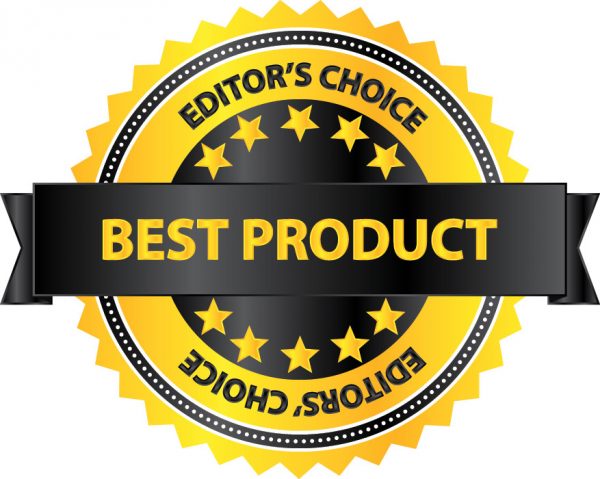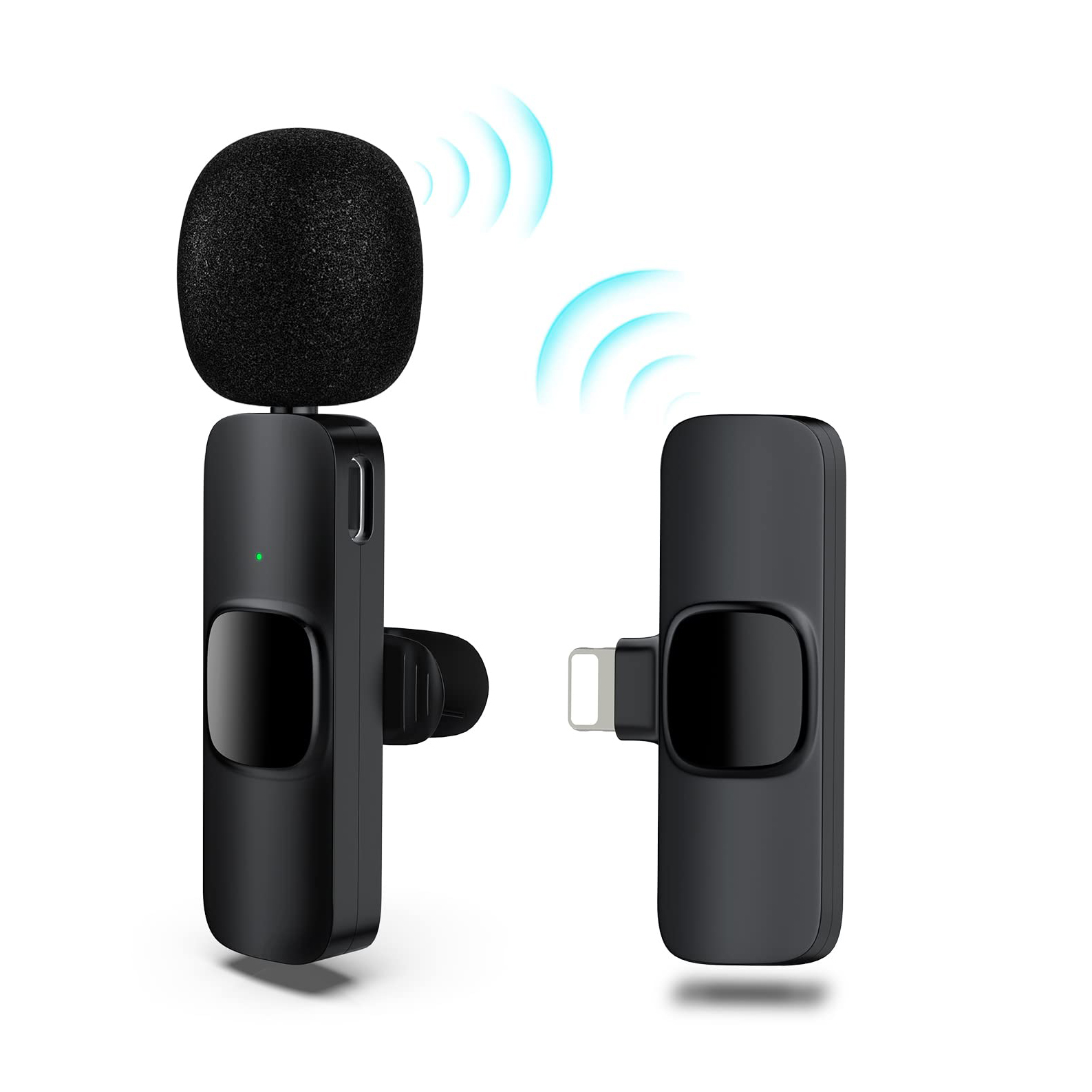 If you want to elevate your content online, be it Instagram Stories, Facebook Live, Tiktok videos, or podcasts, then the Plug2Play Advanced Wireless Lapel Microphone is what you need.
This compact lavalier microphone sure packs a powerful vocal punch. Its innovative omnidirectional polar pattern and clip-on design can help your mobile device pick up high-quality sound recordings and effectively reduce unwanted background noise.
You can record without having to worry about disconnections because it uses a receiver mechanism instead of wifi or Bluetooth connection. Just clip the lapel microphone to your collar, plug the receiver into your device, and it will automatically connect.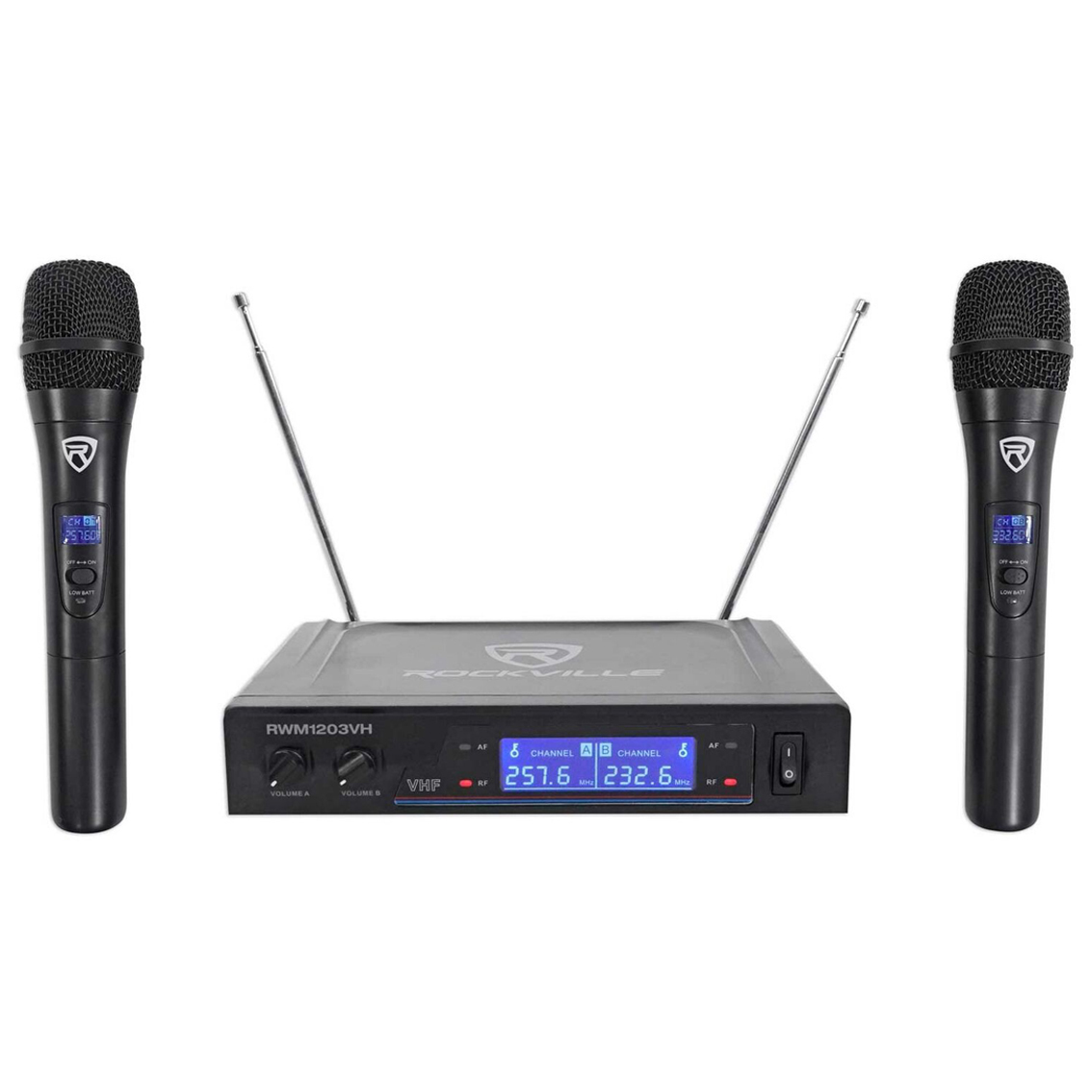 Now, if the first two options aren't what you've been looking for because you need a higher-performing wireless microphone system with a price tag that doesn't exceed $100, then this is it!
The EKHO RWM1203VH Wireless Dual Channel HandHeld Microphone System includes two cordless microphones and an advanced dual-channel system receiver. Unlike others out in the market, this is designed to simultaneously cater to both wireless microphones, so you can use them without experiencing any interferences.
The last thing you want is to have technical difficulties in the middle of performances, speeches, recordings, or conferences. 
Each mic is large and solid but easy on the hands. The wireless microphones also have a digital display for volume controls and power consumption, as well as a transmitter that features a dual filter design to limit interference and ultra signal stability to eliminate unwanted distortion.
Setting up the mics to the receiver is also easy breezy. It's super convenient to use with 4 different frequency options. You can enjoy glorious sound at home, parties, or events with minimum effort!
Investing in a good quality wireless microphone makes for a more enjoyable experience for both you and your audience. The best part is that you don't have to break the bank to get a high-performing one!
We hope this listicle helps you upgrade your vocals with excellent vocal transmission and noise-free audio recording for live performances or uninterrupted recordings. Rest assured, each item will deliver convenience, ease of use, and value for money.